200102 | vs Dundee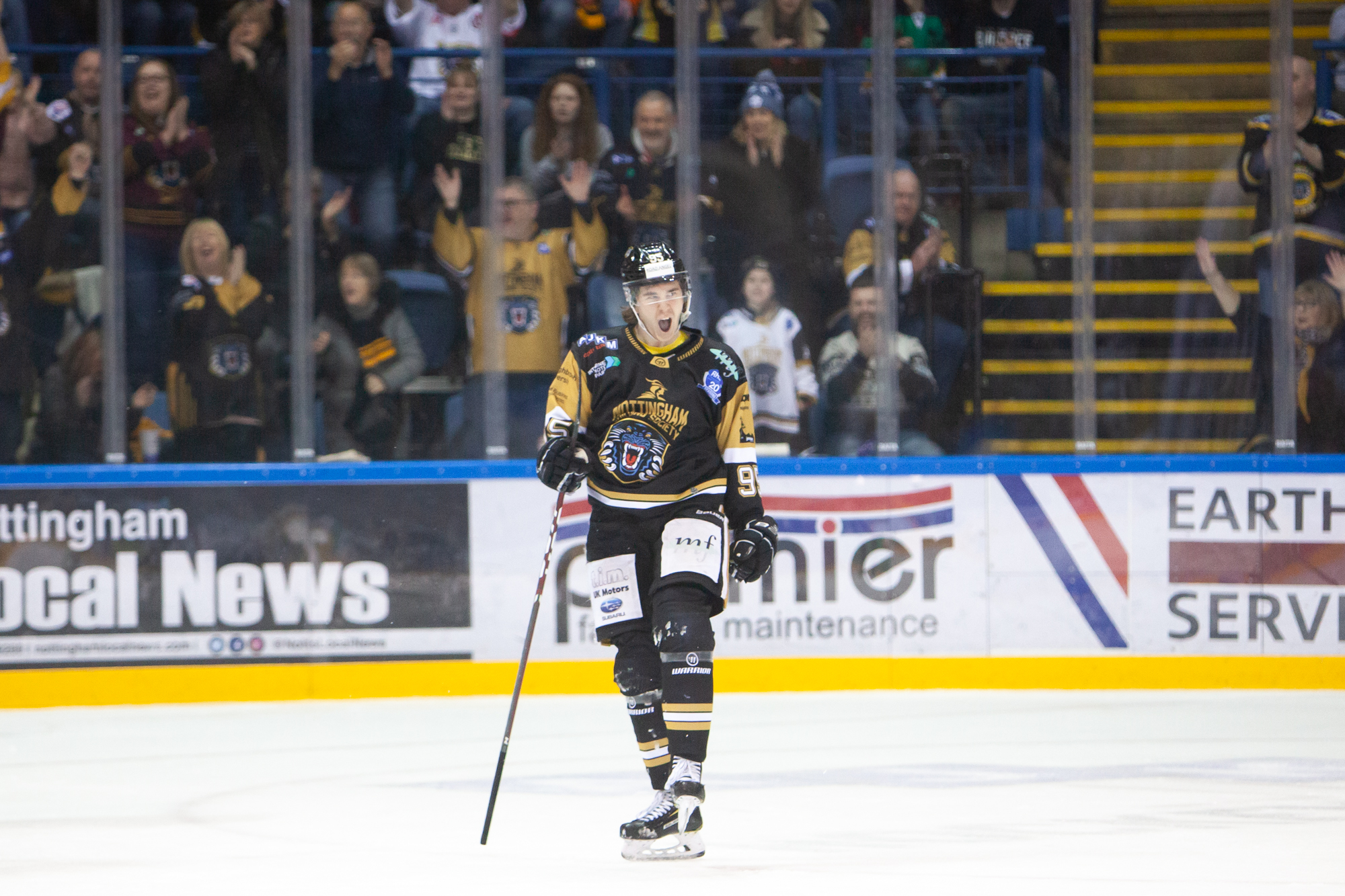 Saturday night is hockey night in Nottingham this week and it's a quick-fire return for the Dundee Stars in a match sponsored by BRISTOL STREET MOTORS RENAULT NOTTINGHAM. More than two-thirds of the seats in the bowl at the Motorpoint Arena are already spoken for.
The Nottingham Panthers' first home game of the New Year sees the home team hoping to build on their ten points out of twelve haul over the festive period and for the first time in three home matches we can tell you there are plenty of good seats available for this one. After two exciting and dramatic matches in front of back-to-back sell-out crowds we do have availability in the stands for the visit of opposition from Scotland for the first-footing game of 2020.
At the start of the holiday period Panthers dumped the Stars 6-1 at home. Panthers then travelled north to win 2-3 in Dundee next night.
Tempers flared on more than one occasion in both games and you can probably expect more of the same in Nottingham this weekend.
Dundee have gone on to win three in a row themselves with victories against Fife (twice) and Belfast who they play again tonight (Thursday).
An insider from the Nottingham locker room is on record as saying: "We took four points out of four against the Stars and we deserved to do so but they probably think differently. They'll be all pumped up after their recent run and now we've got another match-up against them. This will be a chance for us to show there was nothing fluky or lucky about the two results at the start of Christmas."
Tickets for the game are on sale now. Get yours by clicking here to buy online, by visiting the box office or by calling 0843 373 3000.
PANTHERS' ICE HOCKEY – JUST CAN'T GET ENOUGH!
PANTHERS' ICE HOCKEY – THE LOUDER THE ROAR … THE BIGGER THE SCORE!
PANTHERS' ICE HOCKEY – SEE YOU THERE!