200114 | Oscar Gold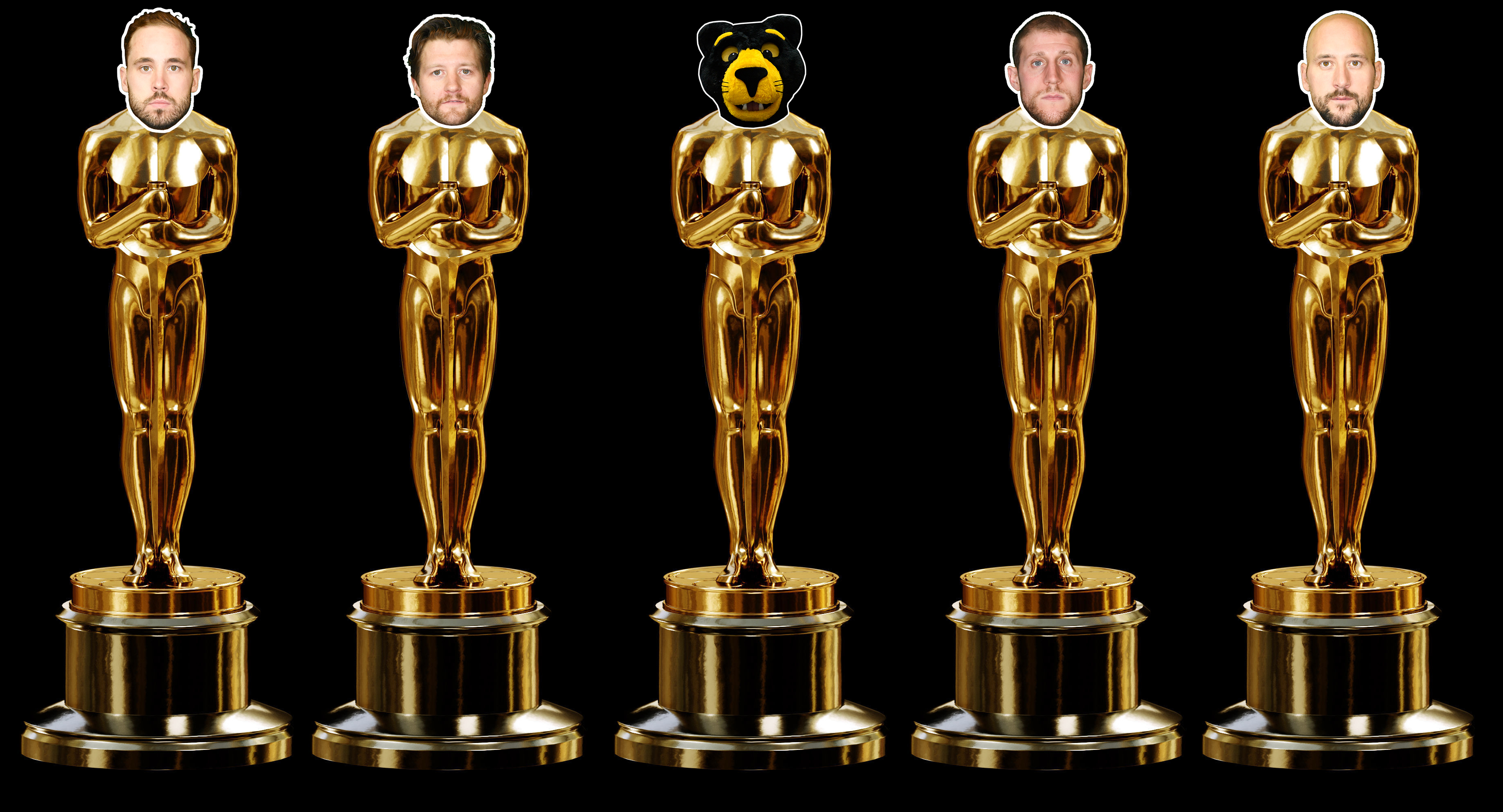 THE NOTTINGHAM Panthers versus the Glasgow Clan, sponsored by Blueprint on Thursday at 7.30pm will be a movie theme night with prizes galore and cheaper than normal seats all over the house.
A club spokeswoman said today: "We asked the fans what theme they'd like to have and they voted for a movie night. The best dressed fan in a movie theme will win Captain Marvel – Sam Herr's shirt and it'll be no ordinary shirt either.
"Sam and his team mates will be wearing their Oscar-gold coloured jerseys from their heroic adventure in the land of fairy tales last weekend when the Panthers picked up silver medals and didn't lose a game in regulation at the Continental Cup finals in Denmark.
"And it's the shirt he wore when Herr Force One landed with less than a second remaining last Saturday and he scored an empty-net goal to secure one of our victories in Vojens. Our own Black Panther – PAWS – will pick the best dressed fan and award the shirt which will be signed and handed over after the game.
"But it isn't the only shirt up for grabs on a night when rinkside announcer DJ-Ken will be bringing us the Sound of Music from the cinema alongside your regular favourite tunes.
"Every one of the gold coloured Continental Cup jerseys on show will be used as prizes in Thursday's star-studded shirt off his back raffle. The shirts will be signed and brought up as soon as possible after the match ends to be handed over to the holders of the winning tickets.
"Couple all that together with admission prices that haven't been so much Frozen as Cut to the Bone and we're planning on a spectacular Homecoming which we think it would be Despicable to miss. We're hoping as many fans as possible will get down to see the Goals in person and not stay away hoping someone will 'phone them at home with updates.
"This is shaping up to be a Titanic event – especially if you get lucky in the shirt draw and up looking A Million dollars! After the Endgames we saw in Denmark it'll be worth the effort to get down even if you have to go through a personal Mission Impossible to be there on a Thursday evening.
"Panthers will be there fresh from the Airport with every one of them hoping to be Spartacus for the night whilst as a team they're planning on not giving Clan a Ghost of a chance. They're going to need more than Bravehearts.
"It really could be a case of Thursday Night Lights as we take The Longest Yard and adopt a Mean Machine approach with the speed of a Cool Running effort as Nottingham bid to Sting the Clan with no Tin Cup on offer, just two vital league points for The Winner."
PANTHERS' ICE HOCKEY – JUST CAN'T GET ENOUGH!
Tickets: 0843 373 3000, from the box office or click here to buy online.