200127 | Injury News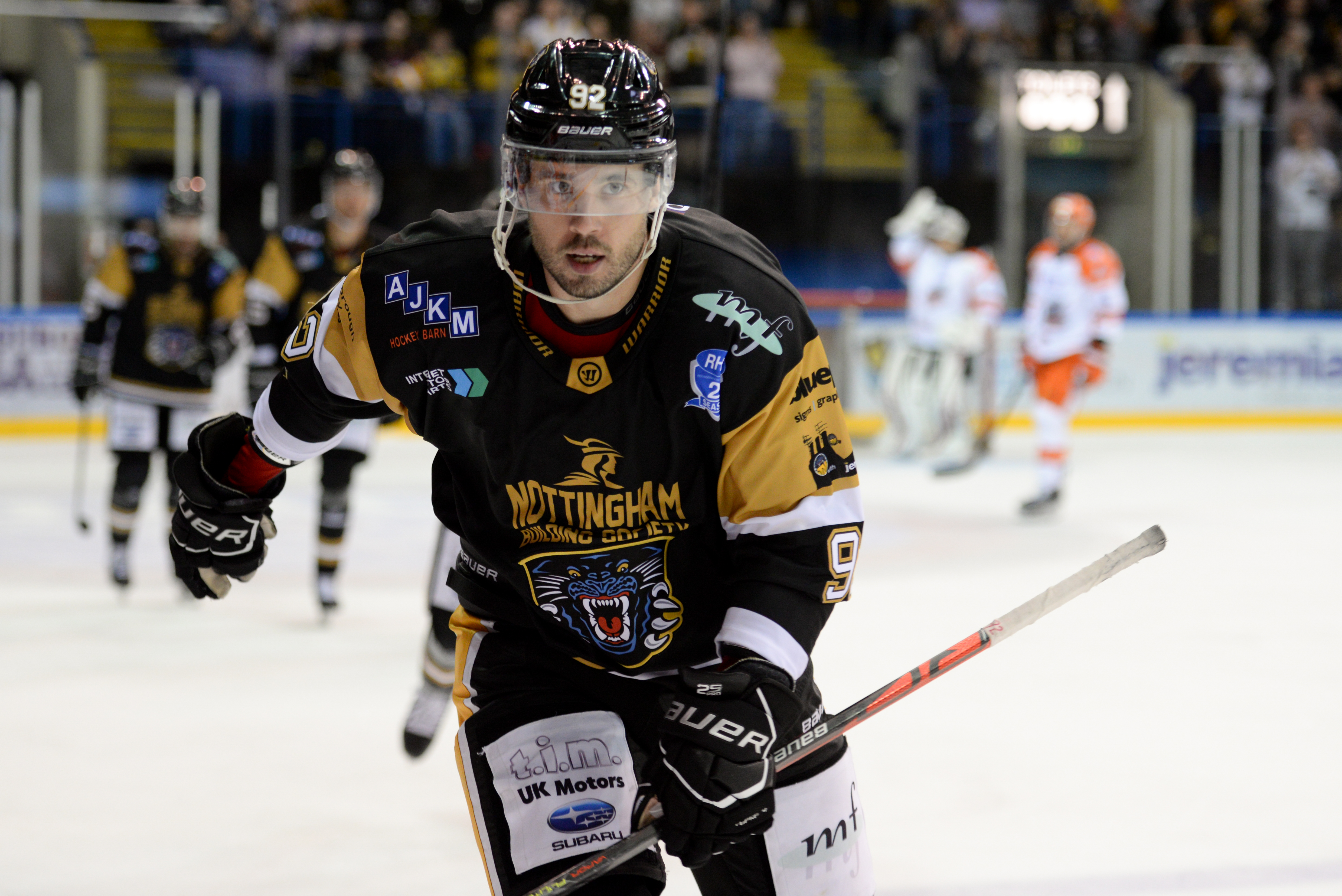 THE NOTTINGHAM Panthers took a rest day today and will be back on the ice on Tuesday for practice ahead of Wednesday's massive game (7.30pm) against Cardiff to decide who goes through to this season's Challenge Cup final.
There's promising news from the Excel Therapy treatment room though. Panthers were an import short last weekend with two guys missing whist carrying a "spare" on the roster.
Adam Deutsch continues to make progress and had his first skate at the weekend as part of his recovery.
Meanwhile, Brett Bulmer is close to returning and is described as fifty-fifty with a late fitness test lined up to determine whether he can ice against Cardiff or not.
The tie is decided over two legs with aggregate score determining who goes through to the final in Wales on March 8th. There will be a winner on Wednesday. The first leg ended 5-5. If the aggregate score is tied there will be sudden death overtime and a penalty shoot-out to determine the winner.
There are good seats still on sale and you will be able to pay on the door. Panthers have set their ticket prices at just £10 and £5 (you have to add the arena's fees).
To buy visit the box office, call 0843 373 3000 or click here to buy online.
PANTHERS' CUP HOCKEY – JUST CAN'T GET ENOUGH!
SEE YOU THERE!