200207 | Ticket Update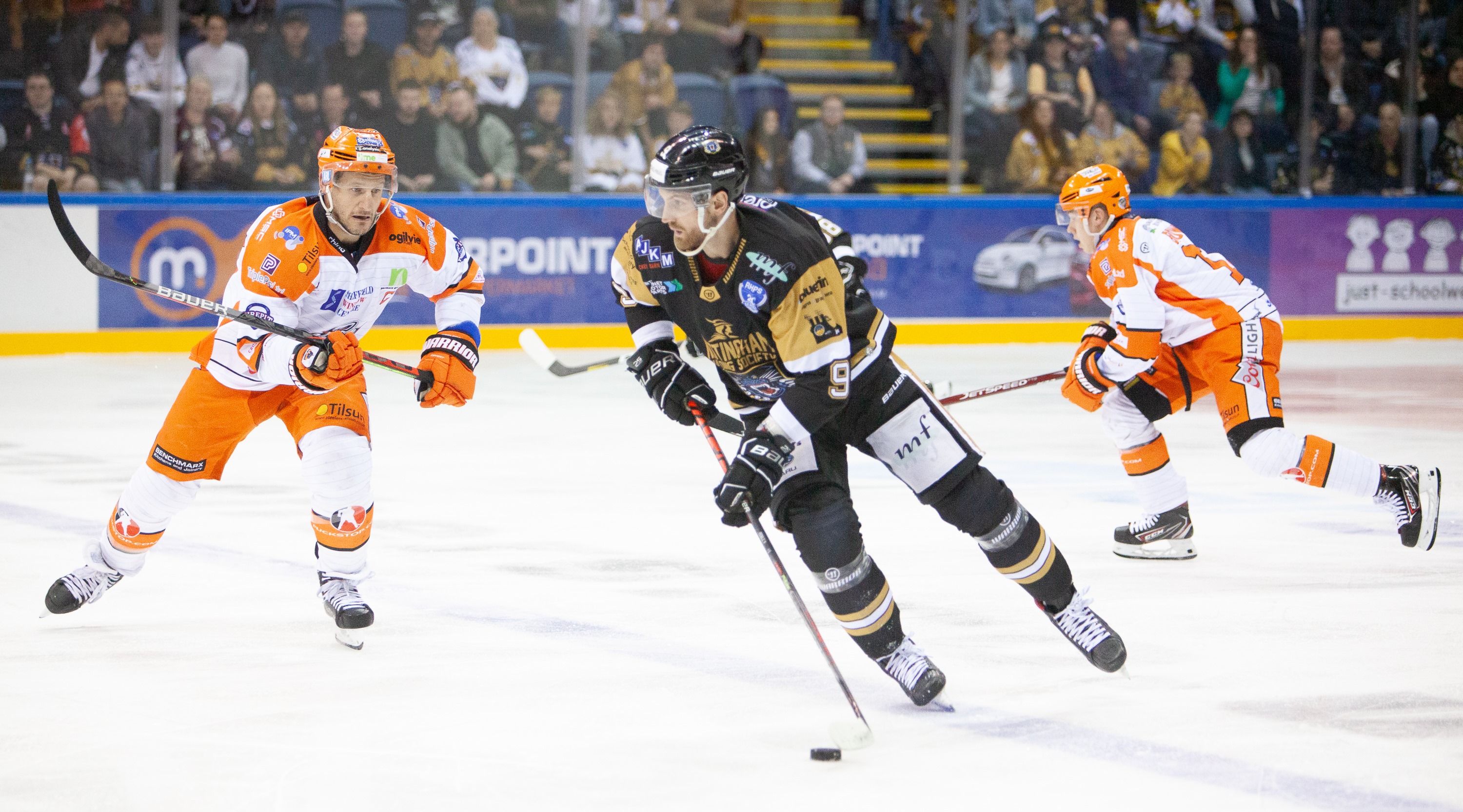 The box office reports steady sales for the two upcoming games on Valentines' weekend.
Valentines' Day itself is filling up nicely when the Fife Flyers are in town for Friday night action on February 14th. What better way to start a night out with your loved one? What better night out for any loving couple?
Two days later THE NOTTINGHAM Panthers are back on home ice for the top of the table clash with Belfast. That one is already two-thirds spoken for in the bowl at the Motorpoint Arena.
Further ahead, arch-rivals Sheffield are in Nottingham on Saturday February 22nd and the bowl is getting ever closer to a sold-out status. At the last count there were less than five hundred seats available in the Nottingham blocks.
Next week we'll be making an early check for sponsors' returns for that one. The so-called sight-line seats are already on sale to help cope with demand. These don't ever show on the arena seating maps as they can only be bought in person from the box office or by 'phone. Nearly half of the sight-line seats have already been taken.
All our other tickets can be bought from the box office at the arena or by calling 0843 373 3000 or by clicking here to buy online.
PANTHERS' ICE HOCKEY – JUST CAN'T GET ENOUGH!
THE LOUDER THE ROAR – THE BIGGER THE SCORE!
SEE YOU THERE!