200304 | Snobby Butcher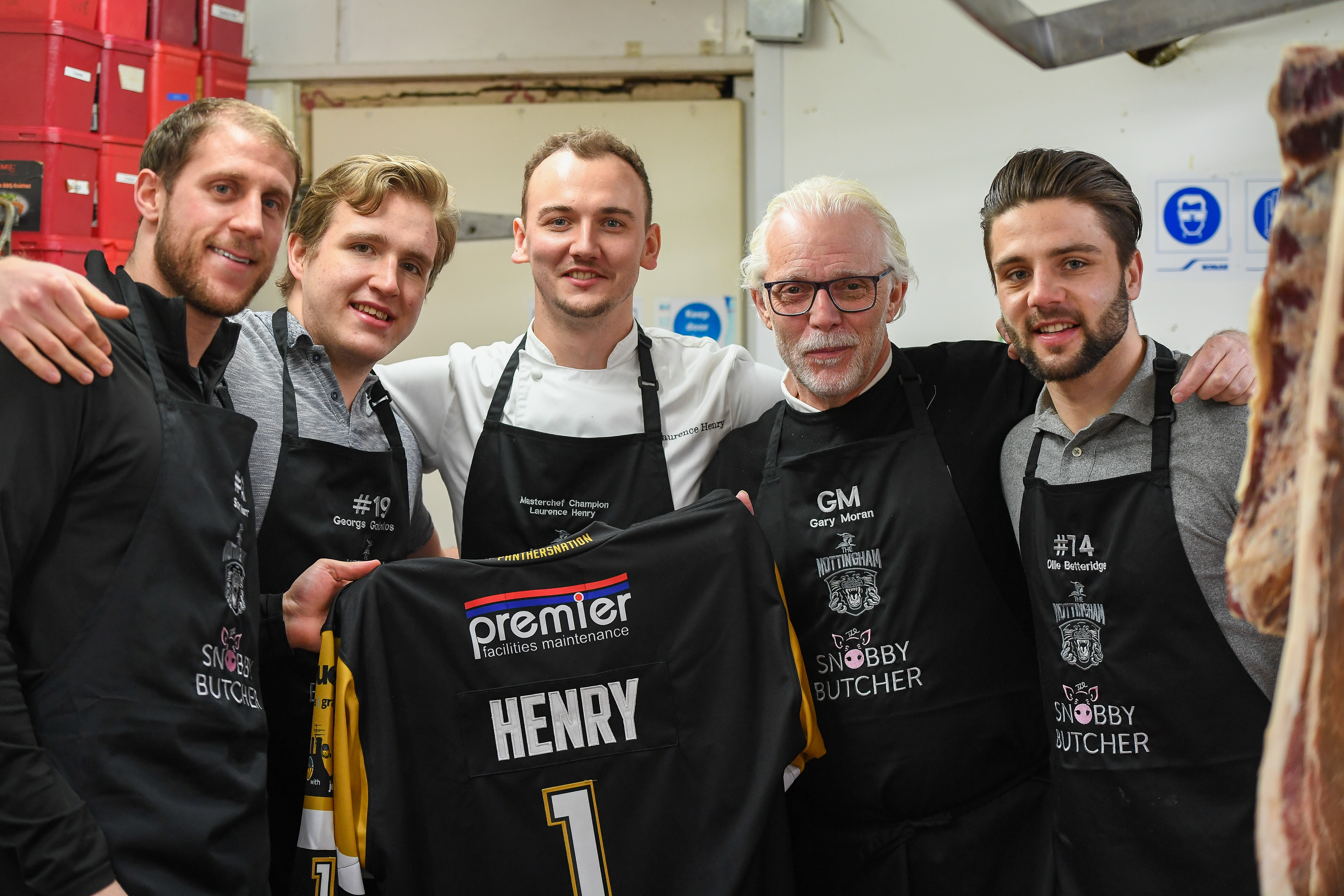 The "Have-A-Heart" Season meal at the snobby Bistro proved to be a huge success last night with waiters Georgs Golovkovs, Ollie Betteridge and Sam Herr doing the club proud.
With Masterchef The Professionals winner Laurence Henry throwing in an extra dish to make it a superb six-course food extravaganza it was smiles all round at the fund-raising event which exceeded expectations.
Organiser and after-dinner speaker GM Gary Moran said: "It was a great night. The players did the club and themselves proud, the food was superb, our host former Panther and now celebrity butcher Johnny Pusztai was his usual larger-than-life self and everything went to plan. Match DJ Ken Feast took to serving tables like a duck to water, so banking's loss could be the catering industry's gain, I mean with a pen behind his ear and a chitty pad sticking out of his pocket he looked like he belonged.
"The special aprons, supplied by Just-Schoolwear, looked the business, the wine and the food were all well received and I spoke to every guest and they all said they'd had a wonderful time. A big thank you to everyone behind the scenes on the night and indeed to everyone in the build-up who helped make it a night to remember."
PHOTOS: Karl Denham