200316 | Arena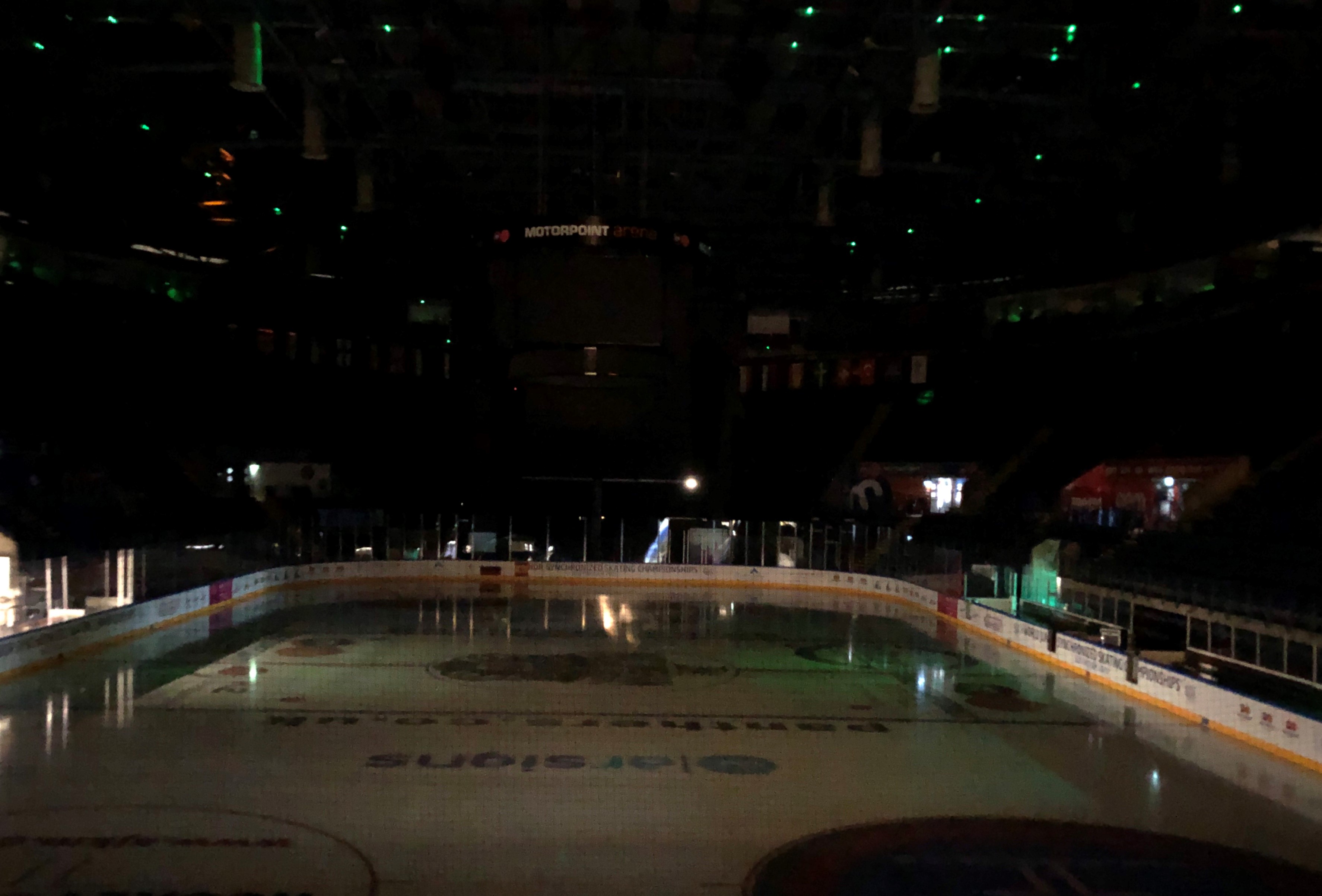 The ice has been shaved back down to our logos but with just a little lighting it was an eerie sight to behold today.
There are no more games to come this season and the scene at the arena bowl is the epitome of the premature end to the 2019-20 season.
That early finish came because of the virus outbreak. Some of the Panthers' players have already left the country. Others were having hastily arranged exit meetings with the coach and the director of hockey today whilst also clearing out their stalls in the locker room.
SEE YOU AS SOON AS WE CAN!