200331 | Snobby Bistro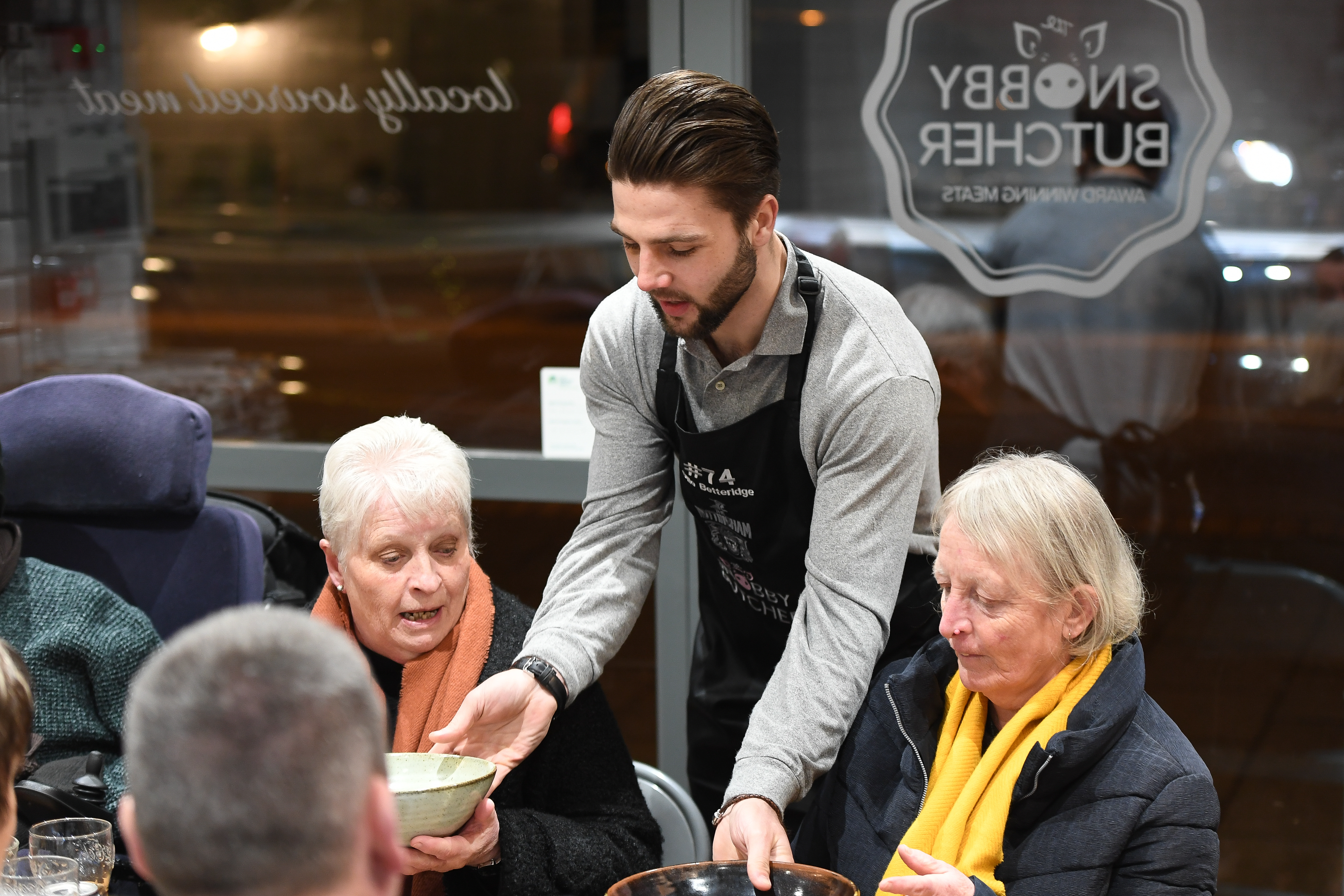 The Nottingham Panthers, thanks to your support, have been raising money for the Trent Cardiac Unit through the Nottingham Hospitals Charity throughout the past season.
Working out the final total has been put on hold for a few weeks because of the impact of the virus but we're thrilled with your support. We'd hoped to hand over five thousand pounds and quickly revised the target to ten thousand. We can tell you we've topped that with a little bit more to come.
The fund raising included the calendar, the festive jerseys the Valentines jerseys, Gary's book, and other events.
We had a video of one of those "other events", the meal at the Snobby Bistro (featuring Master chef The Professionals winner Laurence Henry from Nottingham), lined up for a screen premier at the annual awards show which had to be cancelled. Instead you can watch the video (made by Dan Kerry of the Panthers' staff) below.
Kay Johnson from Midland Filtration was one of our 'customers' at the evening and she wrote afterwards saying: "Just wanted to say a big thank you to everyone who helped make the meal such a good evening – obviously a lot of time and effort had gone into it. The food was superb and it was great to get to meet Laurence – there's a man who will go far and we can't wait for his restaurant opening!
"The 'waiters' (Sam Herr, Georgs Golovkovs, Ollie Betteridge, Ken Feast, Gary Moran) did an awesome job – it must be good for them to know there's a second career waiting for them if they ever need extra cash!
"Johnny was an excellent host and Gary was as expert an MC as ever – we hope a decent amount was raised for his charity, and thanks again for a great night!"
Enjoy the video and we'll let you know the final total raised as soon as we do. Thank you.