200414 | Stay Home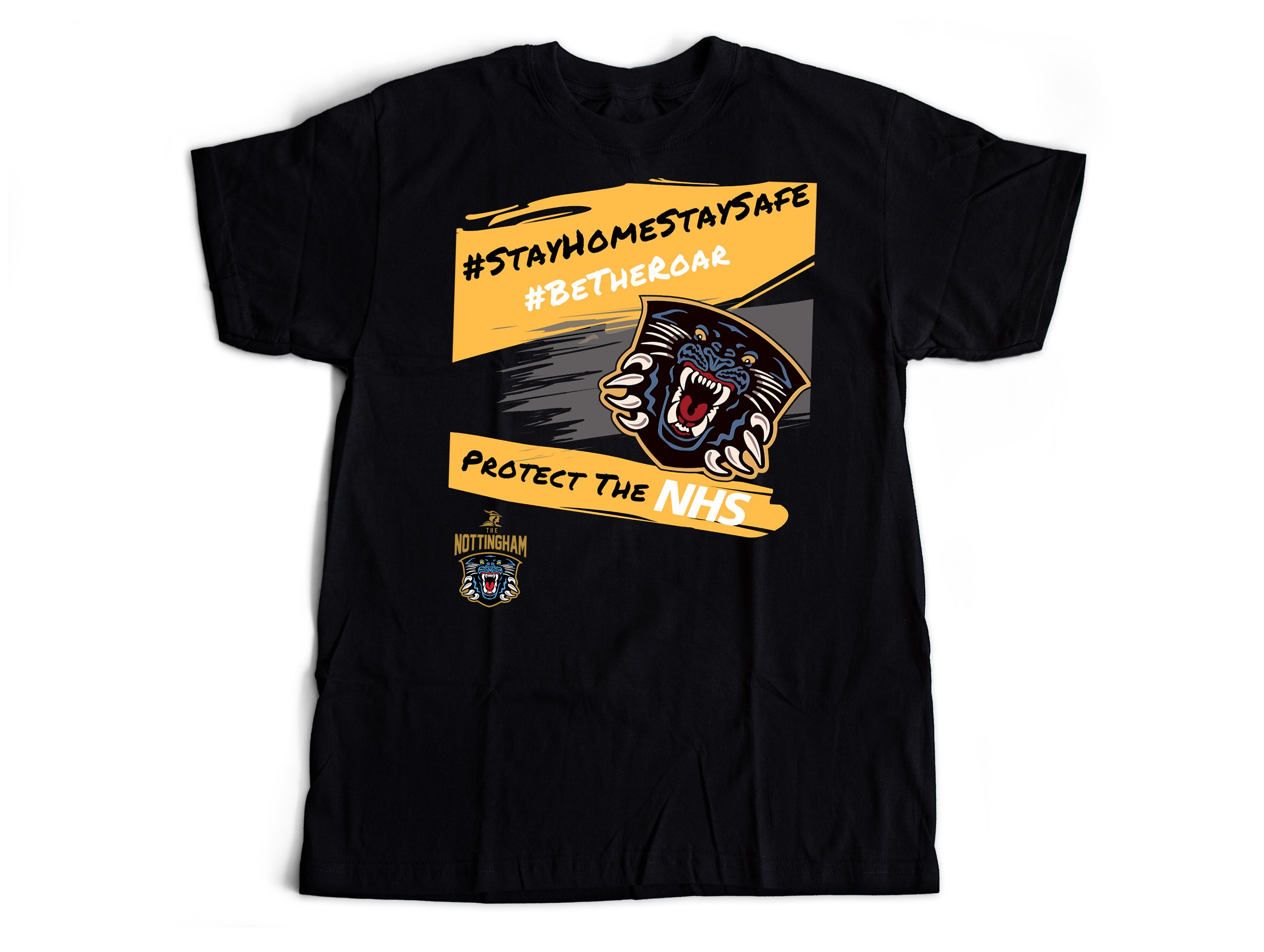 It was very hard to choose a winner from the brilliant entries we received for the design a logo competition during the pandemic lockdown.
The judges panel came up with a top ten, then a top six and finally a top three.
Originally we had two game-worn and signed jerseys up for grabs.
First place, and the signed green Jullian Talbot shirt, goes to Alistair St Claire for his striking and bold big brushstrokes design.
Runners-up spot, and winner of the signed green Jordan Kelsall shirt is Robert Green for his carefully thought out use of both words and images.
BUT THERE'S MORE.
We've teamed up with the arena's merchandising crew to bring out the winning design on a charity T-shirt to raise funds for the NHS.
Bearing that project in mind, we thought Charlie Whitehead's Paws is at home design was a good idea for a design on the back of a T-shirt (with slightly amended wording). Charlie gets a "specially commended" spot and we're digging out a genuine signed warm-up jersey for him as his prize.
It was extremely difficult to choose. The Panthers' fans were as creative as we knew they would be.
The arena has rushed through the production of the charity T-shirt and you can grab one by clicking here.
Once again thank you for your support, you are the best. Stay Safe and we'll see you as soon as it's safe to do so.
THE MORE WE STICK TOGETHER – THE SOONER WE CAN BE TOGETHER!