200417 | NHS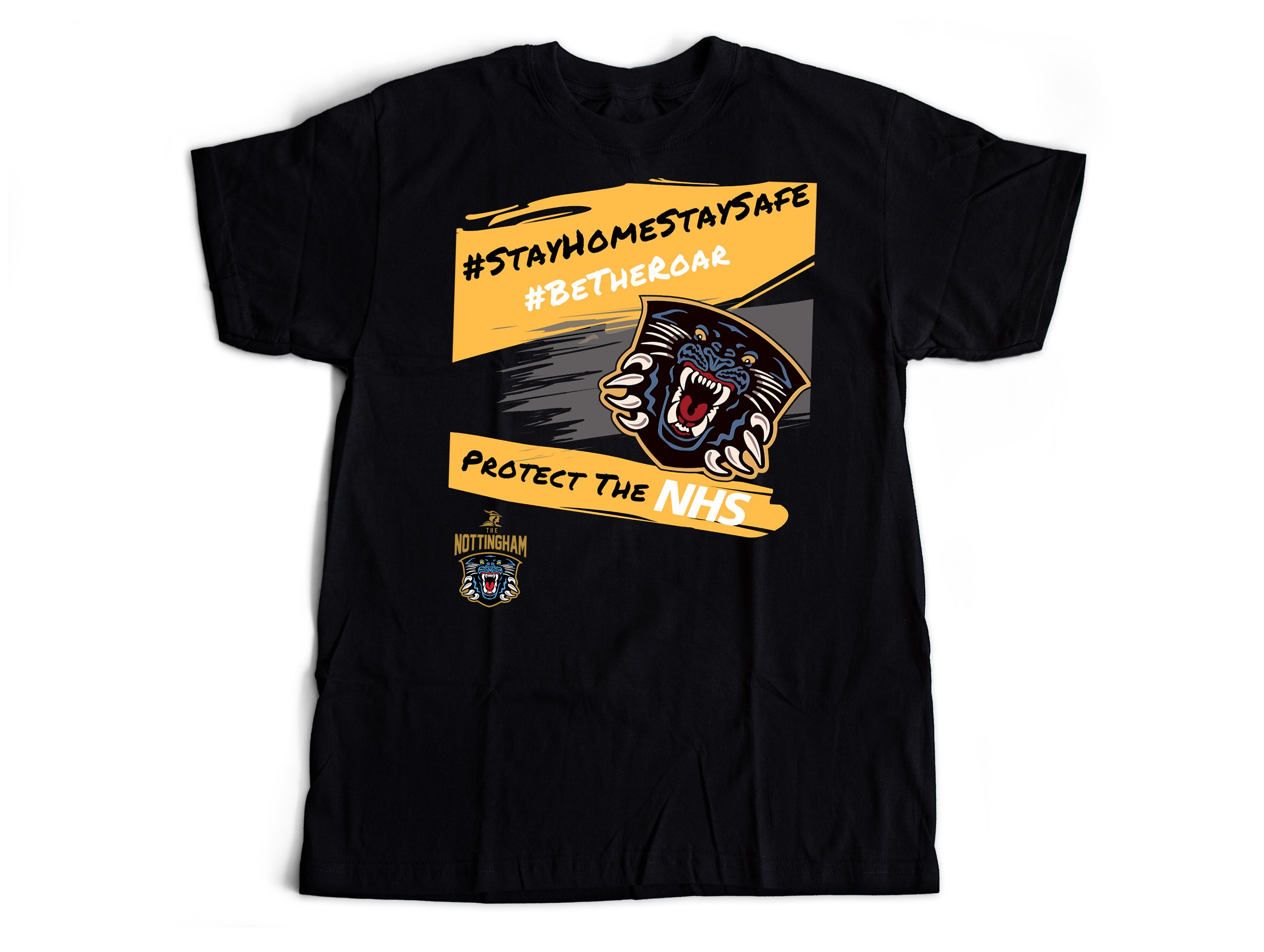 THE NOTTINGHAM Panthers have a long-standing support set-up with NHS staff and workers.
We've run many campaigns going back over the years and in the most recent of times we have linked up with NHS campaigns such as mental health, healthy eating, dental care, fitness and heart issues.
The club made around two thousand tickets available to health service staff in the season just finished and similar numbers or more in other recent years on top of the specific campaigns.
We'll be doing it again (only more so) when we can start to put on matches again.
THE MORE WE STICK TOGETHER THE SOONER WE'LL BE TOGETHER.
You can show your support for THE NOTTINGHAM Panthers & the NHS by purchasing our #StayHomeStayHome t-shirt, you can read how we decided on the design by clicking here, with all profits going to the NHS. Click here to purchase yours now.