200423 | AJKM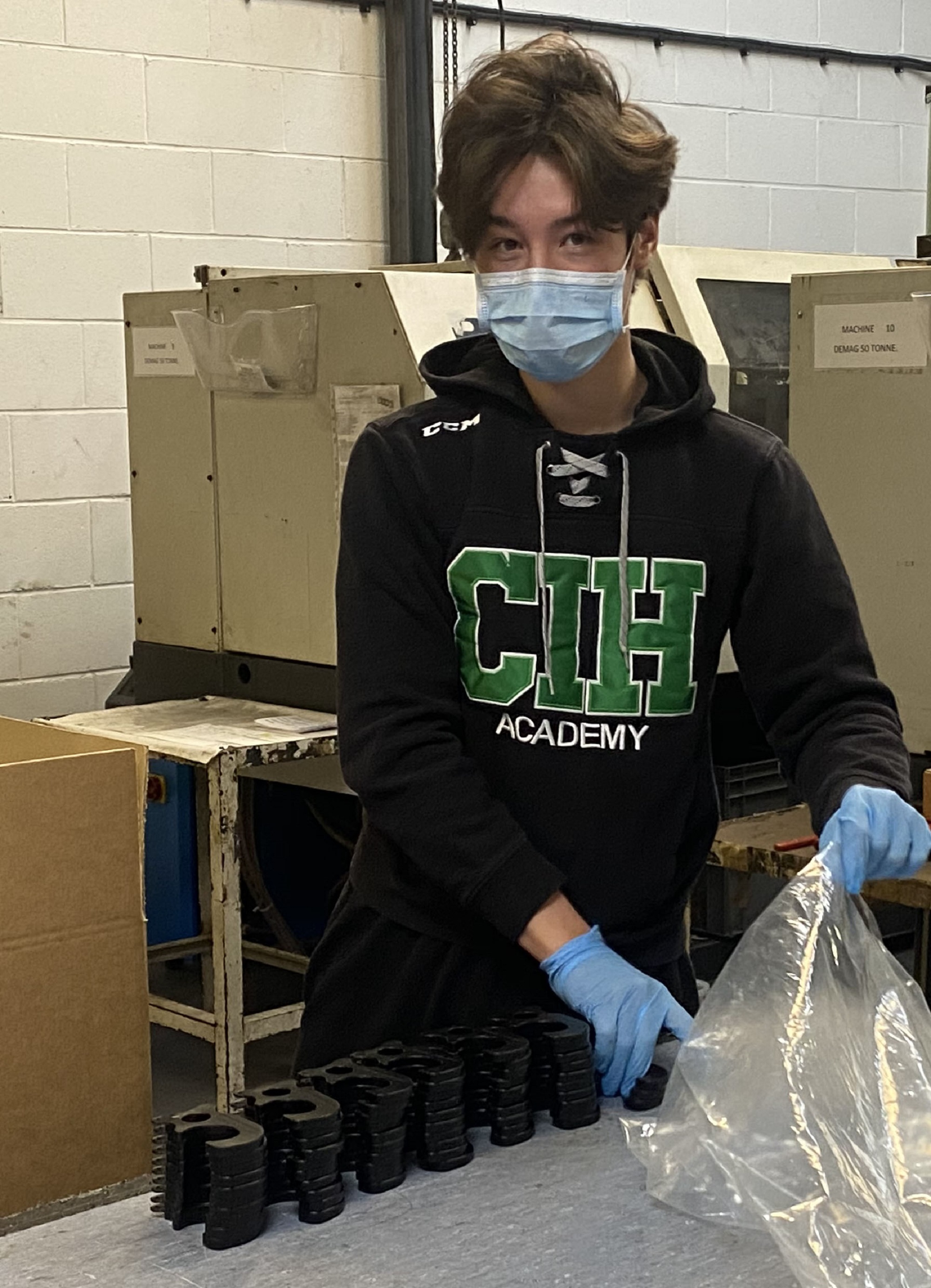 Panthers' long-standing sponsors AJKM and the AJKM Hockey Barn have thrown their weight behind a unique invention aimed at helping to protect NHS staff by drastically reducing the risk of catching or passing on the deadly coronavirus.
The Handy Hook idea came from hockey player Elliot Dervish who invented the gadget to help protect his mum, a nurse. He runs a 3D printing firm and launched a Go Fund Me page to raise money to cover the costs of making the devices to get them out to care workers.
Ilkeston based AJKM heard about the Chelmsford player's idea and decided to put the weight of their injection moulding company behind the project.
AJKM'S factory is usually churning out car parts but the virus has temporarily put paid to that side of the business during the lockdown.
Instead they have adapted the Handy Hook design so it can be made by their injection moulding machines.
Production is belting out thousands of the devices which can be used by nurses and doctors and carers to avoid unnecessary contact with things like door handles, taps, light switches, button panels and toilets.
AJKM have donated the machine time, man hours and materials for the first batch heading to Elliot's area in Essex. AJKM are also supplying the Handy Hook to contacts in Nottinghamshire and Derbyshire.
They've also got plans to send a shipment to Ontario to distribute to hospitals and care homes surrounding the Canadian Ice Hockey Academy where AJKM director Linda Chung's son, Kieran studies and plays.
Check out the Go Fund Me page behind the project.
https://www.gofundme.com/f/nhs-staff-no-contact-door-puller-material?utm_source=customer&utm_medium=copy_link-tip&utm_campaign=p_cp+share-sheet