200630 | Finnerty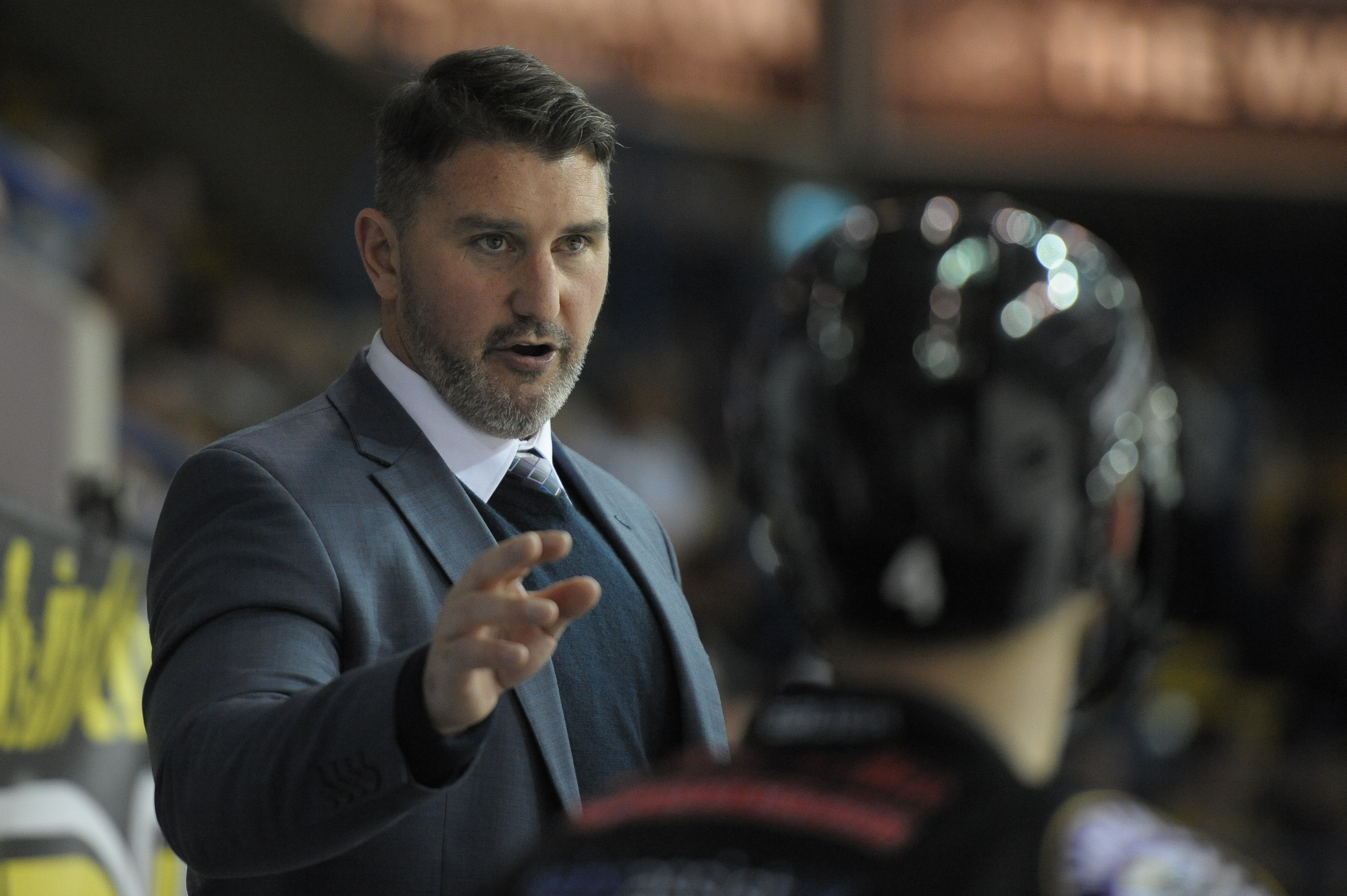 Ryan Finnerty, General Manager/Head Coach of the Manchester Storm, is the latest guest on The Nottingham Panthers' Audio Experience.
Ryan has been involved in the Elite League for the better part of 14 seasons starting as player for the Sheffield Steelers from 2007 to 2009 before moving to Cardiff for two seasons. He then moved back to Sheffield as Player/Head Coach (2011/12) and Head Coach (2012/13).
After Sheffield he spent four seasons as Head Coach of the Glasgow Clan before his move to the Manchester Storm, as General Manager/Head Coach, in 2017 where he is currently preparing for his fourth season at the helm of the Altrincham outfit - whenever that may be.
The native of Lethbridge, Alberta, Canada talks through what brought him to the United Kingdom, his time as a player, transitioning to being a Player/Coach then Head Coach, what he's learned since going behind the bench and his battles with the Panthers (featuring a wonderful story about his clashes with Bruce Richardson during the 2008/09 season) throughout his time in the Elite League.
It's another not to be missed conversation, this time about the stories from the other side of the ice, that's sure to bring a smile to your face and you can watch the episode in full through the thumbnail below.
Alternatively you can listen to the episode wherever you get your podcasts (be that Apple Podcasts, Spotify, Google Podcasts or elsewhere) by clicking here.