200712 | Riga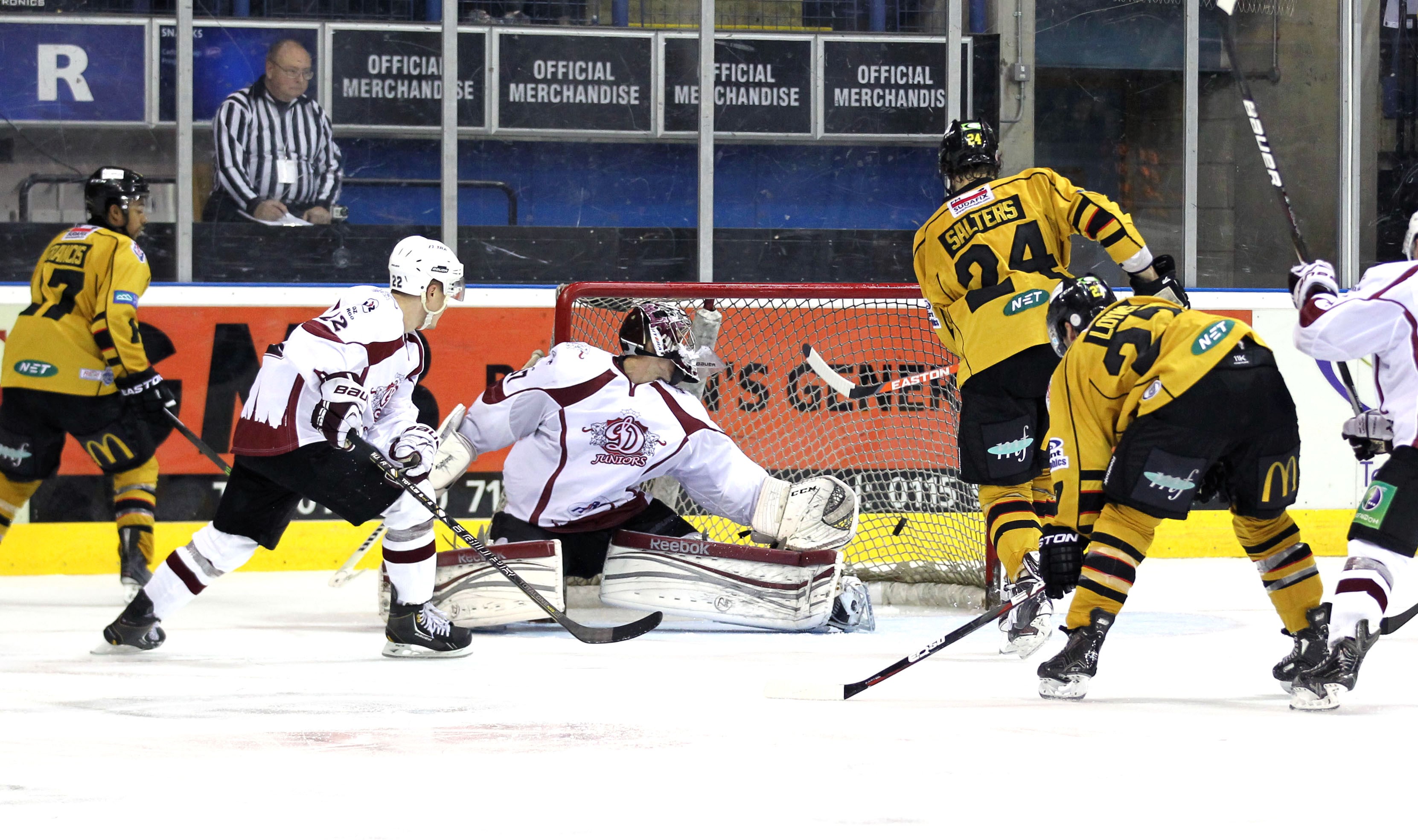 After a scintillating third period offensive explosion saw THE NOTTINGHAM Panthers to a 7-3 victory over Dutch champions HYS The Hague they went into the final game of the 2013 IIHF Continental Cup second round knowing that a victory, against Dinamo Riga Juniors, would send them to the next round in Italy.
Don't let the "Juniors" tag fool you, this would be no easy task. With their main side playing in the KHL, regarded as the second best league in the world behind only the NHL, the Latvian side were able to bring in a whole line of ringers to boost their chances, you can hear David Clarke & GM Gary Moran talk about that on Panthers' Radio with Xynomix through the link in the Radio Buzz section, but would it help them?
There's only one way to find out - tune in to PanthersTV, with Jeremias Chimney Systems, at 4.00pm and either witness for the first time or re-live the exhilarating finale of this ground-breaking weekend where The Nottingham Panthers hosted the Continental Cup.
Oh and keep an eye on #24 Leigh Salters, he plays a pretty big role in this one.