200805 | Rivalry Night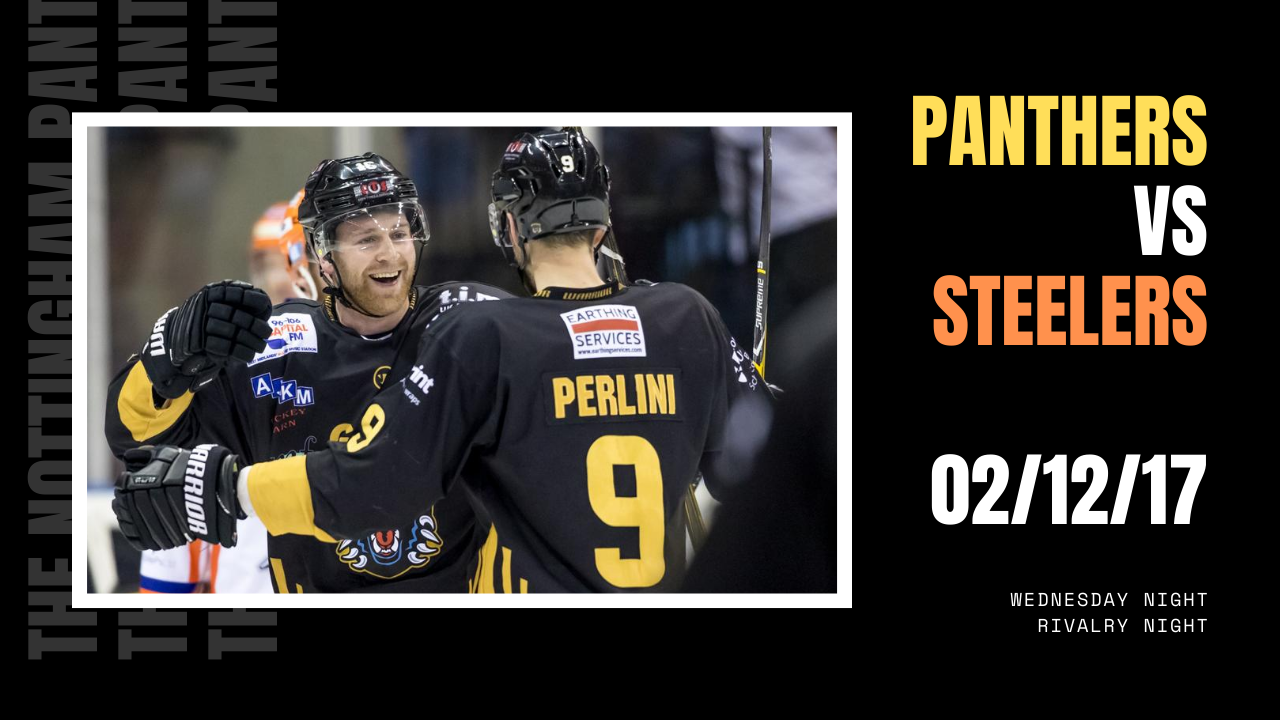 The latest edition of "Wednesday Night Rivalry Night" sees Europes biggest rivals, THE NOTTINGHAM Panthers and Sheffield Steelers, collide on PanthersTV.
The game is from the 2017/18 season, Corey Neilson's last campaign at the helm of the Panthers, and took place on "Teddy Bear Toss" night, an ice hockey tradition that sees fans throw teddy bears onto the ice for charity after the home side scores their first goal of the game.
Featuring fan favourites such as Jeff Brown, Yann Sauve, Dan Spang, Mathieu Gagnon & Alexander Mokshantsev it's another not to be missed trip down memory lane as we continue to bring hockey to you during these unprecedented times we find ourselves in.
In a unque twist the game also features two-thirds of the Panthers' 19/20 coaching staff on the ice in Steelers' colours in the form of Tim Wallace (19/20 Head Coach) & Mark Matheson (19/20 Player/Assistant-Coach).
The game starts at 7.30pm and you can set your reminders through the thumbnail below.