200828 | Halloween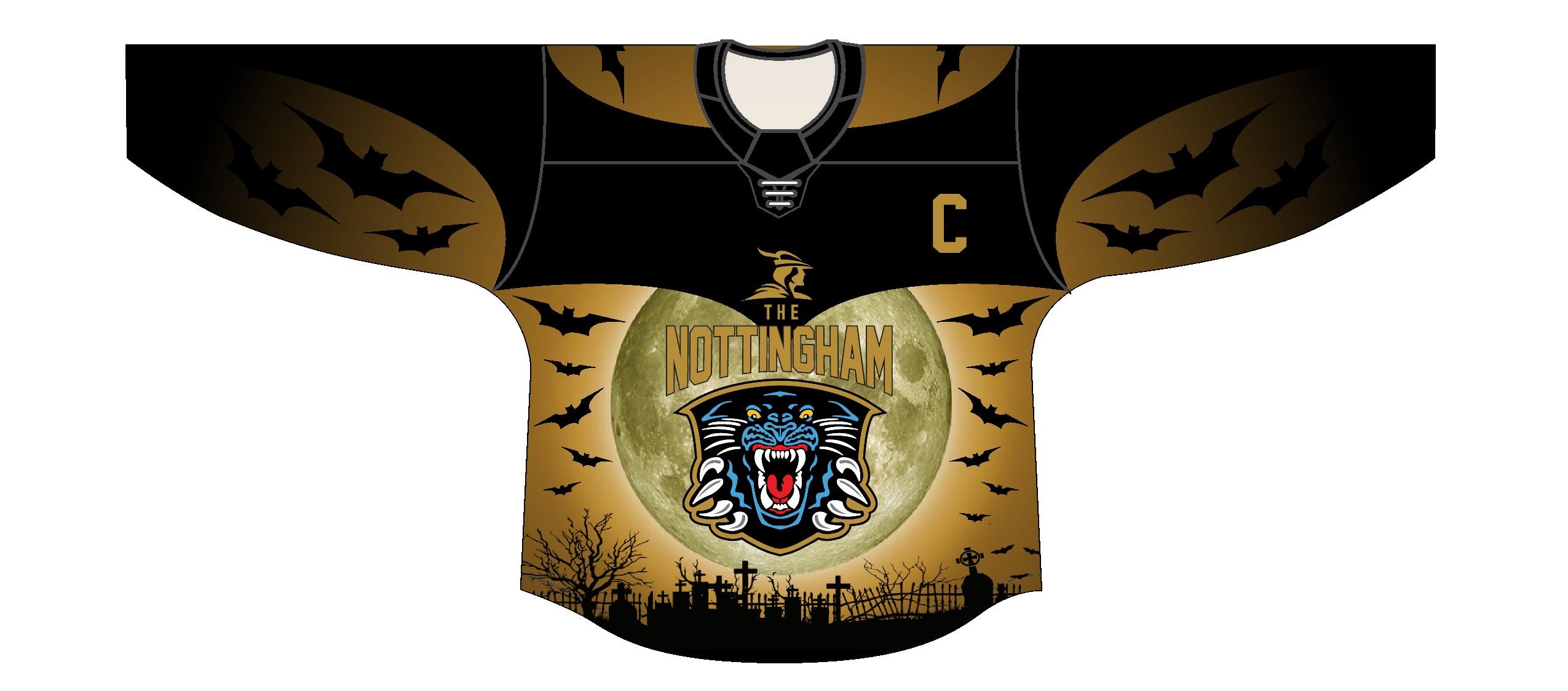 We figured it wasn't going to be easy to decide the winning design in our Halloween shirt competition and it wasn't.
After hours of deliberations and weighing in the reaction from fans on social media we drew up a short-list of three potentials.
Annette Demkiw had clearly put heart and soul into their design which had the spookiest of number/namebar plates in the form of a tombstone on the back.
Mitch Binding came up with a simple but striking red and black design with a stunning logo which saw the Panther pulling off his mask to reveal a skull underneath.
But in the end, pipping them both for the winner's berth was Andrew Cunnington and his bat-themed design which incorporated a Halloween silhouette across the bottom, and a logo against a full-moon backdrop whilst embracing our famous black & gold colours.
The standard of entries across the board was exceptional. Everyone who entered should be proud of their efforts. The judging panel was taken aback by the imagination and efforts of everyone who joined in the fun.
The TRICK now is to bring out a roster of scary Panthers' shirts for our raffles leading up to Halloween (discussions are ongoing). First on the team list will be winning designer Andrew Cunnington as a thank you TREAT from the club.
Well done everyone we wish you could all be winners! Thank you.