200830 | Raffle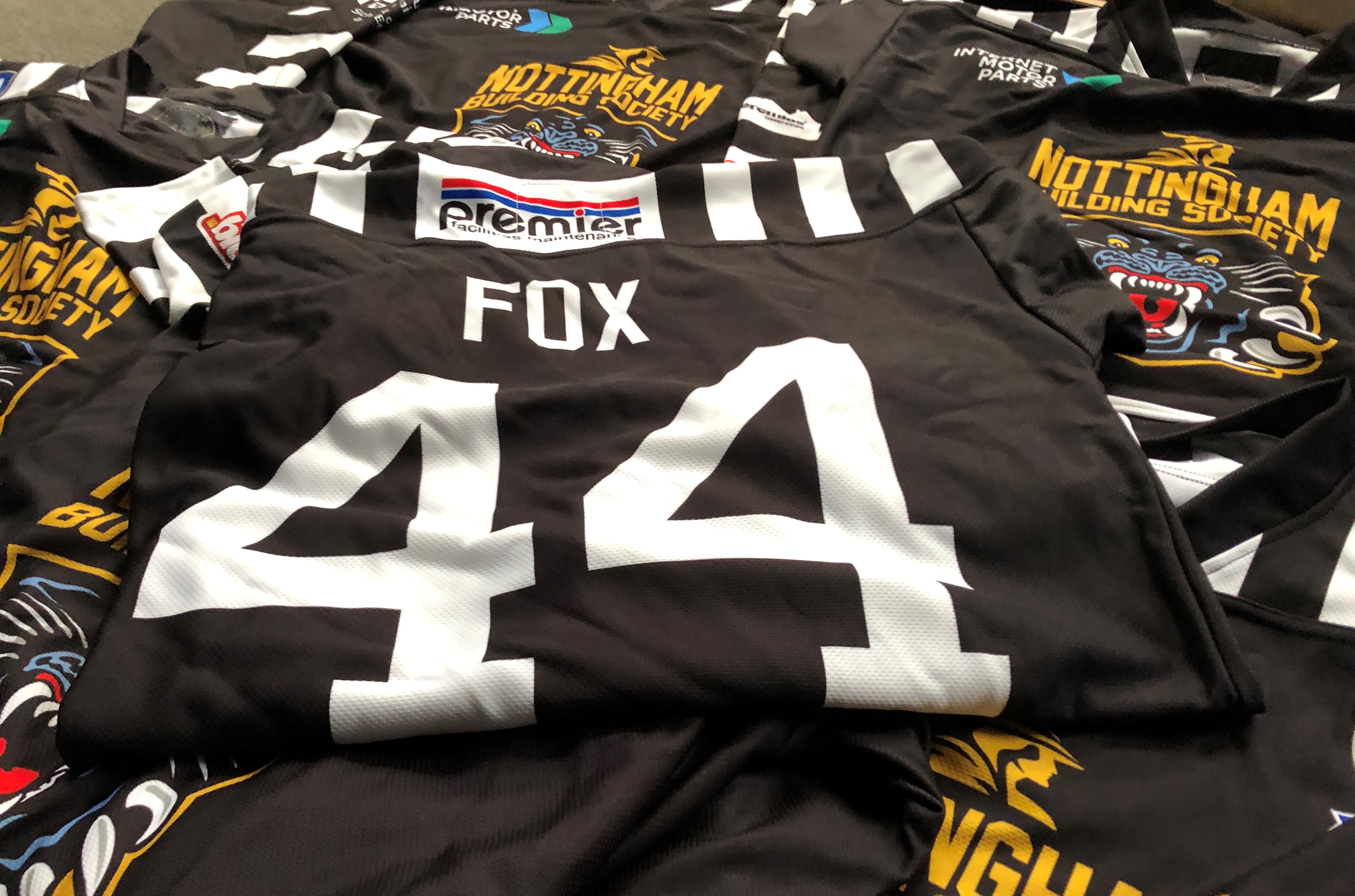 The latest in the long line of stunning online raffles has now come to a close and Grand Slam winning Captain Jordan Fox's "Legends Collection" jersey now has a new home.
The full list of prizes and their winners are:
A LEGENDS #44 JORDAN FOX Legends' shirt - RICHARD DRAKES
A gold 2018-19 concept one-off jersey #19 - BEX WATSON
A game-quality signed game-worn white BRETT BULMER #92 jersey - DAVID STEVENSON
A game-quality signed warm-up #13 JOSEPH HAZELDINE jersey - ROBERT TEMPLEMAN-FOSTER
Congratulations to the winners and thank you to everyone that entered, your support in these unprecedented times has been nothing short of incredible.
Stay tuned to panthers.co.uk tomorrow for the next online raffle in which you could become a winner with THE NOTTINGHAM Panthers.