200907 | Clarke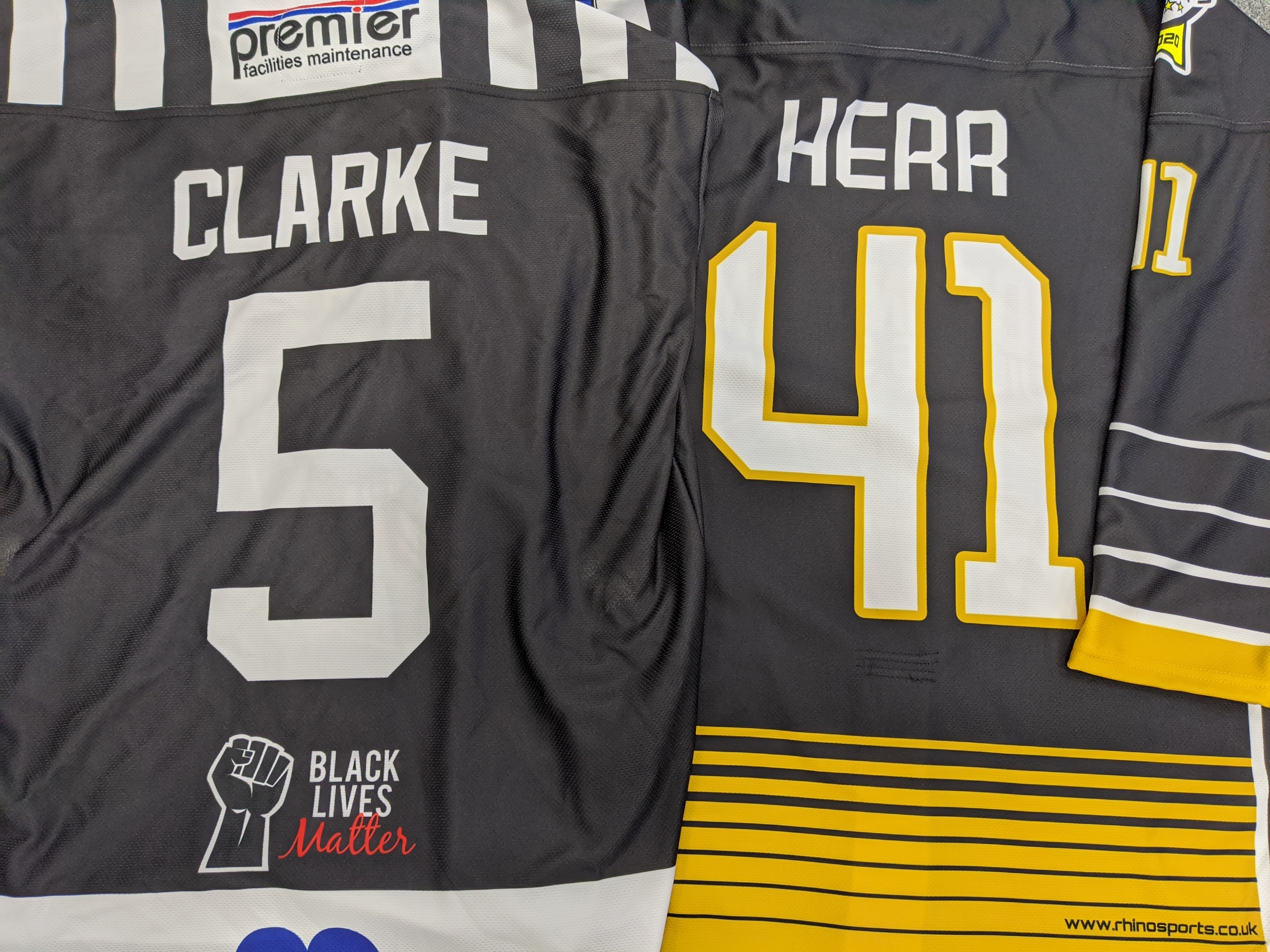 Our captains' specials raffle proved popular with the fans and we are proud to announce our latest winners from the online raffle.
It was our 25th raffle since lockdown began. We thank everyone who entered for their interest and support.
The latest winners were:
A LEGENDS #5 DAVID CLARKE shirt went to Christopher Price
The one-off #41 SAM HERR black play-off jersey with white Nottingham Building Society logo was won by Melanie Clarke.
The next raffle is now underway with a Jimmy Paek Legends shirt, a signed Georgs Golovkovs shirt and a Sam Gospel Continental Cup shirt in the prize fund.
Good luck!