201015 | Lachowicz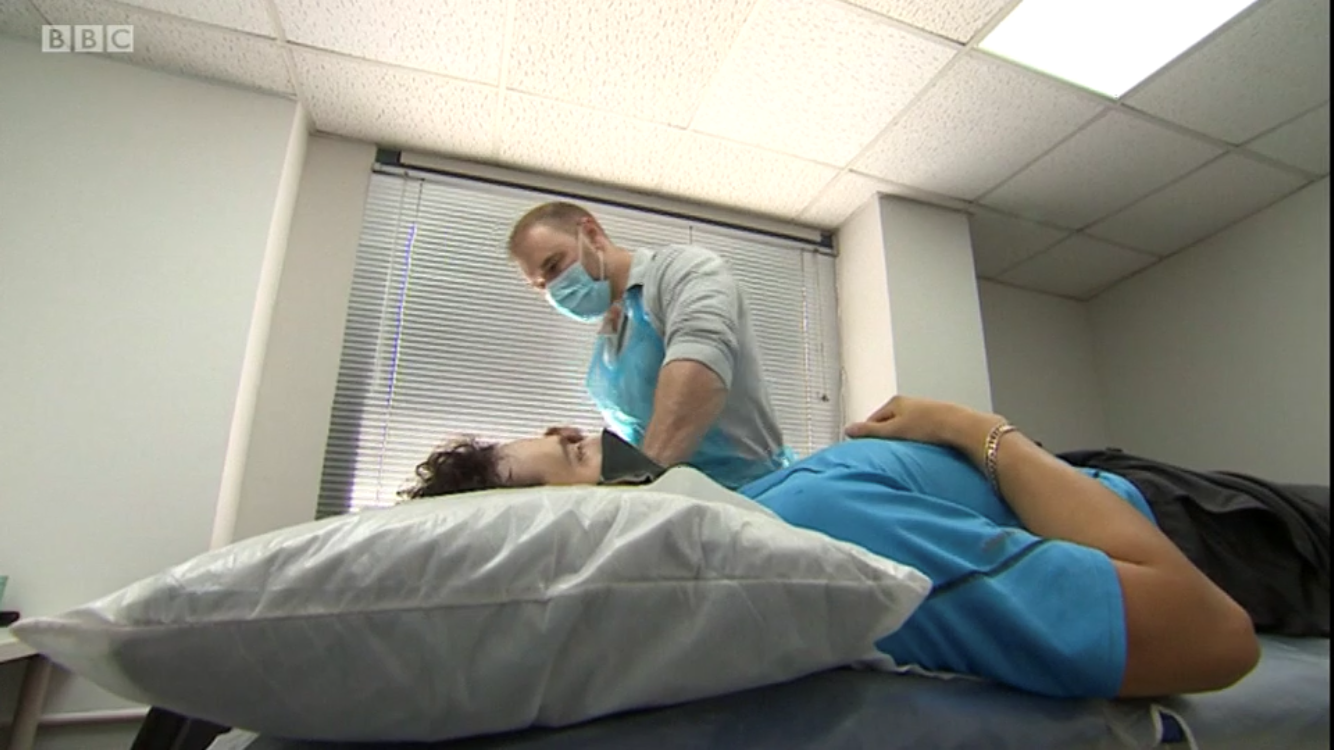 "Bobby from Beeston" sets off for Germany where he will get valuable icetime with Duisburg during the enforced closure for the sport here in the UK.
Without crowds the Elite League was forced to suspend operations due to the pandemic earlier in the year. Bosses are now awaiting the outcome of talks over support from the government that may allow a resumption of games.
In the meantime many players from Elite League rosters are heading to the continent so they can continue playing.
The latest to depart Nottingham is GB forward Robert Lachowicz who was interviewed by BBC television as he underwent a last physical 'MOT' check from Panthers' lead physio Scott Poundall at his Excel Therapy clinic.
'Lacho' came through the junior ranks in Nottingham and the 30-year-old's only time away was on a two-way deal set up by the Panthers with Manchester when they played in the minors, which was designed to get him match icetime. Even then he dressed for the Panthers when fixtures didn't clash.
Now he's going to Germany so he can "get back on the ice and do the thing we all love," and get some match icetime.
Panthers wish him well.
Meanwhile, fans are reminded there's a massive discount from EXCEL THERAPY if they think they think they themselves need help from the best physios at the club. Just click on the link from the home page.