201025 | Raffle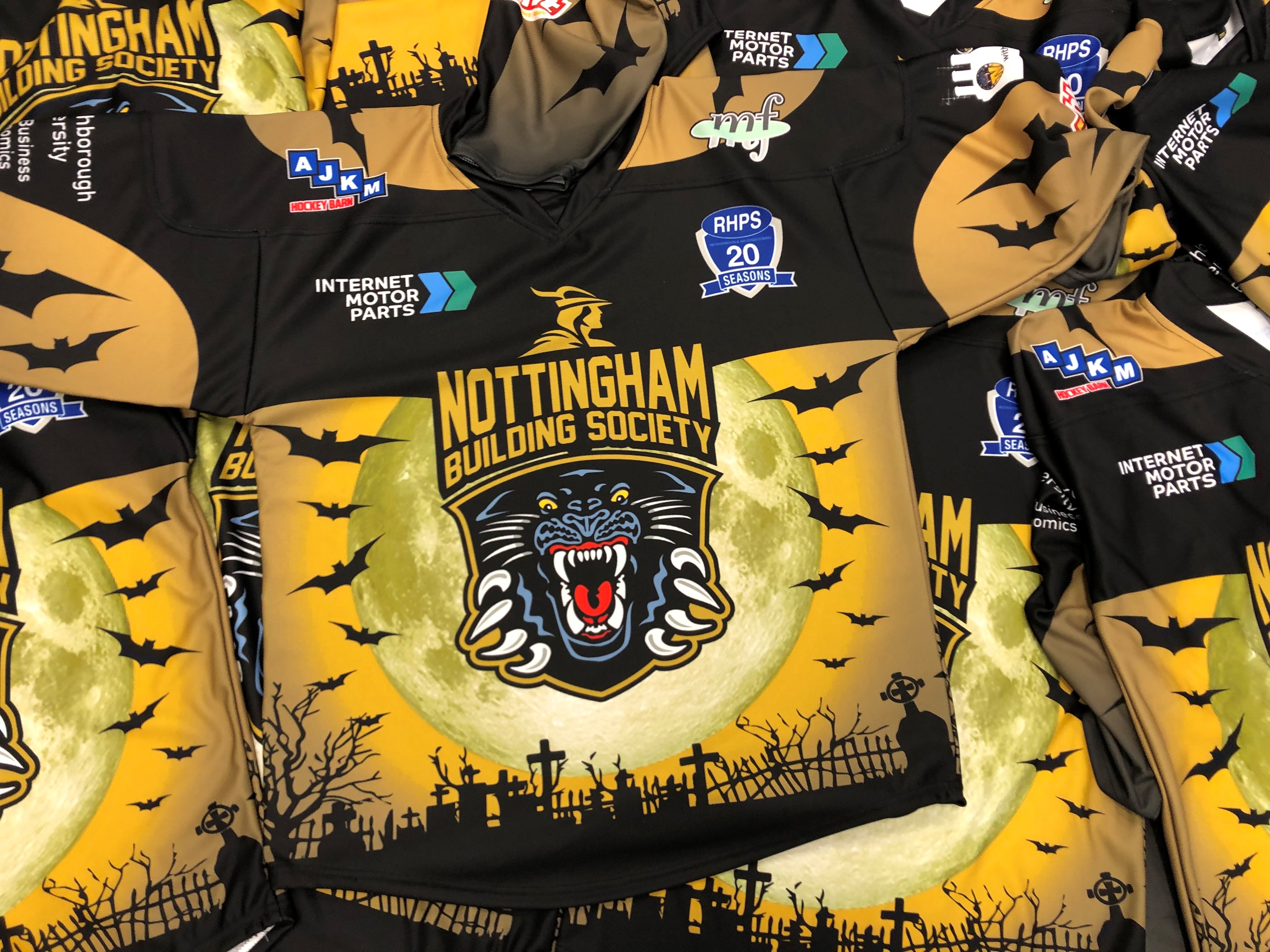 Thank you for an amazing month of support for the special Halloween shirt on-line raffles.
The fans helped with their suggestions for the scary roster and then they grabbed tickets by the clawful in a bid to win one of the unique shirts.
We ran one of our ever-popular design a shirt competitions which was won by Andrew Cunnington's 'bat-to-the-bone' design. After talking to past and present players and opponents Media Co-ordinator Dan Kerry selected a twenty man roster of numbers and namebars for players (not all of them heavyweights) who epitomised the Panthers' Passion approach to the game. Players who looked after their team mates without a moment's hesitation.
Every one of them was proud to wear the Panthers' colours and stick up for the badge. We're hoping to wear the unique design when we are next allowed to play a proper game at Halloween but in the meantime our twenty winners are the only ones who'll be able to wear the must-have fashion accessory for October 31st 2020.
Just in case any of them get a chance to go out trick or treating in an area near you depending on social distancing and government guidelines of course, look out for the following shirts with the distinctive 'fang-tastic' full moon behind the Nottingham Building Society logo, the 'spooktacular' bats up the panels design and the 'creeping it real' silhouette graveyard landscape across the welt. Collectively it would have been a scary set of units that we're sure the opposition would have had nightmares about for many an Halloween to come:
#44 BARRY NIECKAR - #28 GUI LEPINE - #75 RUMUN NDUR - #9 BRUCE RICHARDSON - #11 GREG HADDEN
#29 ALEX PENNER - #75 MATHIEU GAGNON - #44 COREY BEAULIEU - #8 CLAYTON NORRIS - #19 DAVID LING
#13 BRIAN McGRATTAN - #27 KELSEY WILSON - #43 BRENT HENLEY - #13 DODY WOOD - #42 PAUL MORAN
#55 CAM JANSSEN - #27 RYAN SHMYR - #4 JASON BECKETT - #9 ROSS LAMBERT - #25 KEVIN BERGIN
Congratulations to all of our winners.
Good luck to everyone who has entered or is planning to enter our latest design-a-shirt competition for Christmas (entries by email to social@panthers.co.uk).
We'll have those shirts and some other VERY special prizes up for grabs in the coming weeks.
In the meantime this week we'll be going back to some special jerseys including a couple of game-worn and signed shirts from last season. Details soon!