201103 | Christmas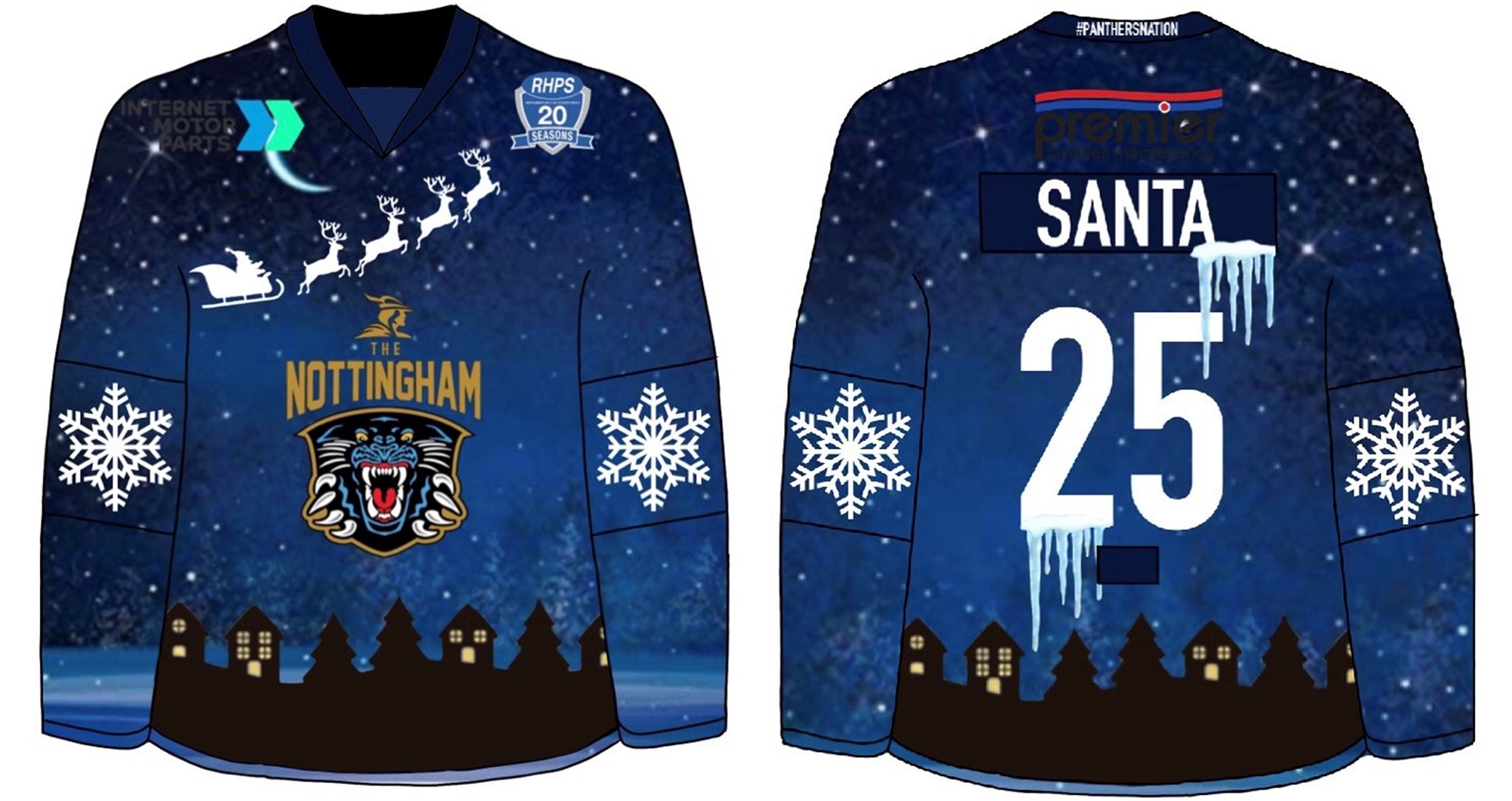 It was the toughest of decisions to decide the winner of this year's Christmas shirt design competition but we have a winner (and a half)!
Top of the tree was a stunning blue shirt design from fan Lauren Allsopp but she won't be the only competition entrant to get her own shirt because we've spiced up her design a little bit with an idea from fellow designer Joanne Hall-Light.
Lauren's design had Santa being pulled into the night-time sky by his reindeer. In one of Joanne's entries she had a sleigh being pulled by a team of panthers. We liked that twist to a traditional image so much we've nicked it will add it to Lauren's shirt - making our winning design even more exclusive.
As a thankyou from the team, both Lauren and Joanne will get a shirt with the number and namebar of their choice as their prize.
Now, we couldn't give everyone a prize, more's the pity, but we can mention a few for their special efforts and we cannot thank everyone who entered enough.
Said Gary Moran: "The standard of entries, whenever we ask the fans for their ideas, just amazes us all. The ideas are terrific and the amount of imagination out there is magnificent. Lauren's overall design just got the nod from a long short-list which included amongst others:
"A terrific furry looking shirt wrapped in tinsel from Kelly Prescott, Paws wrapped in a Christmas wreath from Annette Demkiw who also sent in a terrific landscape design that had the judges panel mulling it over for quite a while.
"Fifteen-year-old Ruby Urchin came close too with her design featuring holly bands down the sleeves. We liked Sam Yusuf's Father Christmas design especially the candy cane idea for the numbers on the back. Katie's gingerbread drawing caught the eye too as did Will Fry's green and gold Scandanavian-jumper style top.
"Special mention too for Cassie Bradley's 'attack of the sprouts!'
"Eventually we're hoping to wear the winning design for real but for now we've got it lined up as a raffle shirt with the names and numbers of proven 'givers' – guys famous in the assists column, which we're hoping to run up to Christmas but ending in time for the shirts to reach all the winners before the big day itself."