210206 | Doucet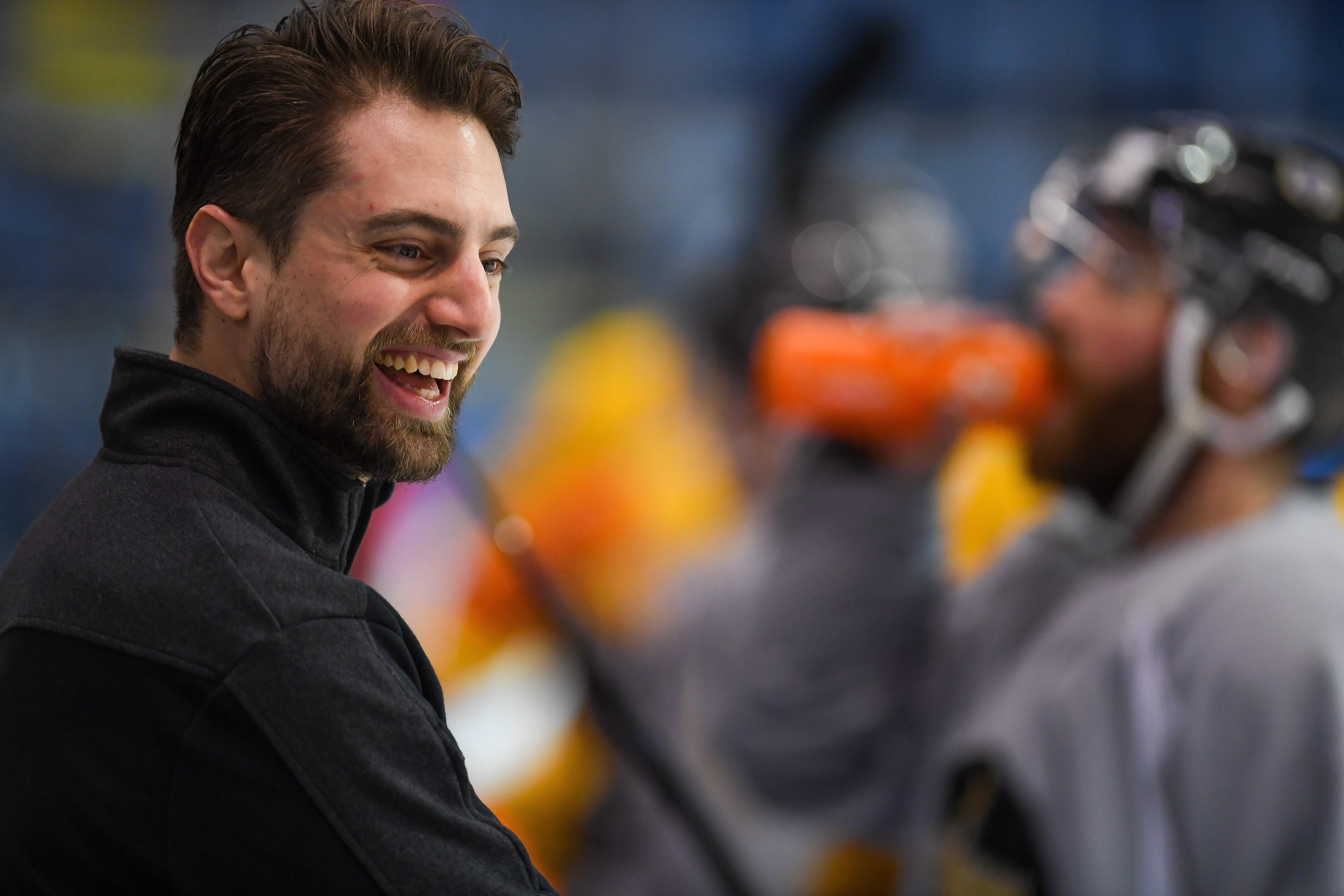 THE NOTTINGHAM Panthers' Director of Hockey, Gui Doucet had a wrap-around grin on his face when he announced the return of Mark Matheson to the team's defence and now he has another after confirming the return of star netminder Kevin Carr.
Doucet told Panthers' Radio with XYNOMIX that Carr ticks all the boxes and he will again be a big part of the core of the team.
Hear the DoH right now through the link in the Radio Buzz section.
PANTHERS FANS ARE REMINDED THAT SEASON TICKETS ARE CURRENTLY IN THE PROCESS OF RENEWAL THROUGH THE BOX OFFICE.
CLICK HERE TO BOOK YOUR LOCATIONS FOR ANOTHER SEASON OF TOP FLIGHT PROFESSIONAL ICE HOCKEY.
ICE HOCKEY IS BEST WHEN IT IS WITNESSED LIVE FROM RINKSIDE!