210211 | Valentine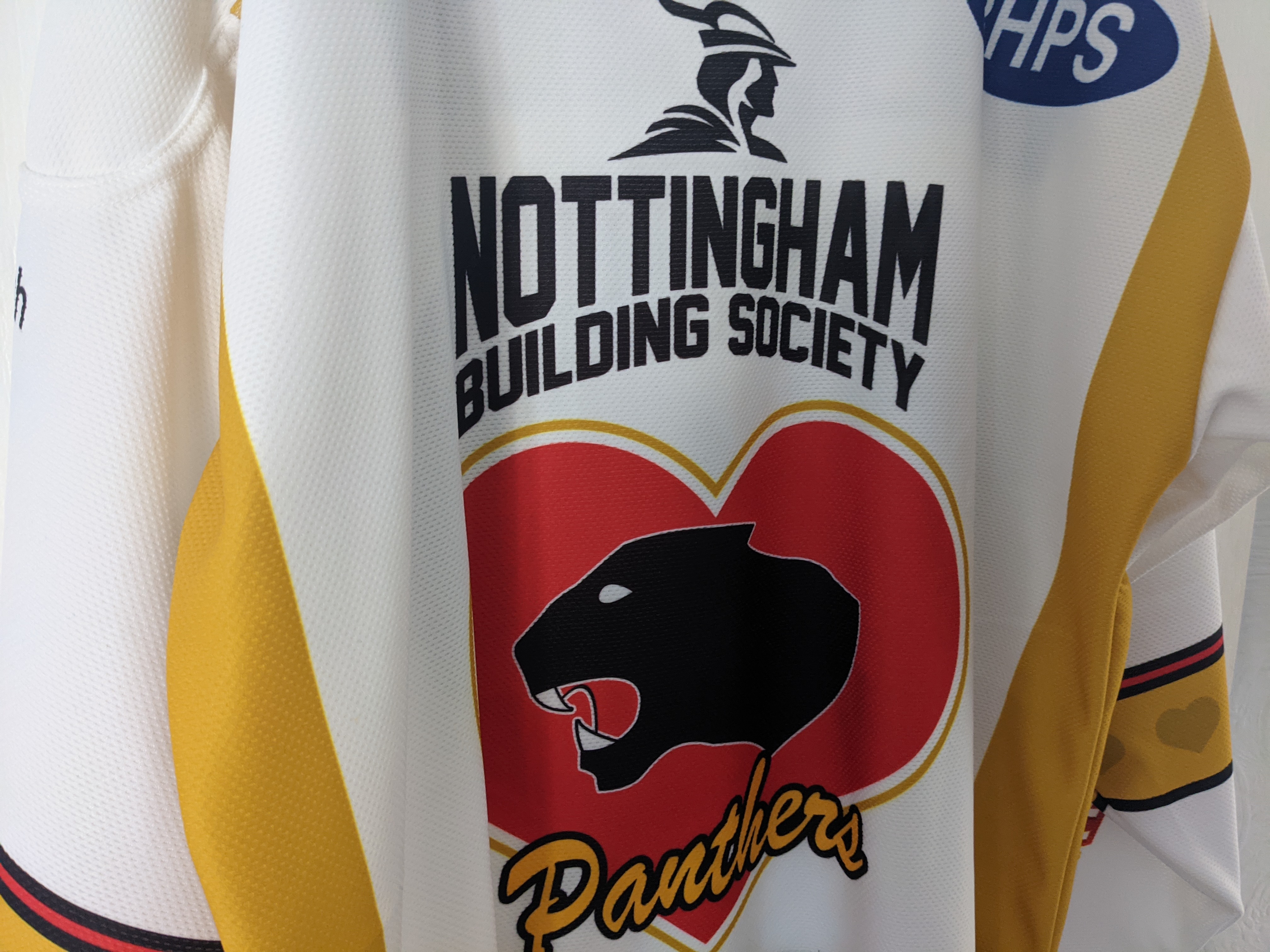 Love Is All Around and as The Troggs sang you can feel it in your fingers and your toes ... Or at least in your fingers as you press the keyboard to enter the last of our Valentines' special shirt raffles which ends on Sunday at nine o'clock in the evening.
We've got five of the superb design-competition winning jerseys up for grabs with fans' favourite Jeff Brown's number and namebar featured alongside four other popular alongside netminder Trevor Robins who was an intense player who hated to loose and whose emotions started to build up over several days before big games. Joining Jeff up front are recent era forwards in the shape of Chris Lawrence and Johan Molin as well as current star of the Panthers and Great Britain Ollie Betteridge.
You decide whether they're heart breakers, heart racers or heart throbs but as far as raffle prizes go these shirts are all heart-stoppers!
Our Valentines' shirts on-line raffle has moved seamlessly through the end of January and into the month of February with this, our final draw, concluding on Sunday night – Valentines' Day itself at nine o'clock. It's your last chance to get hold of one of these jerseys which were picked from the many entries in our latest fans' design a shirt competition.
THIS PRIZE LIST IS:
#31 Robins
#16 Brown "A"
#18 Lawrence
#74 Betteridge "A"
#15 Molin
One of them could be yours for just a one pound stake.
We're aiming to wear the design at some point on the ice but we have no idea when that might be! We wish we did.
We've had some stunning special shirts during the pandemic and we think this is another unique addition to the shirts' family and for the time being at least this draw is the only way to get your hands on one.
It's just a pound for a chance to do just that!
This draw runs until Sunday February 14th at 9pm.
The number of tickets is limited as usual so with five prizes each week we're again boosting your chances of winning some more exclusive Nottingham Panthers' memorabilia.
CLICK HERE TO JOIN IN THE FUN!
Good luck everyone!
STAY SAFE, STAY HOME AND WE'LL SEE YOU AS SOON AS WE CAN!