210214 | Wood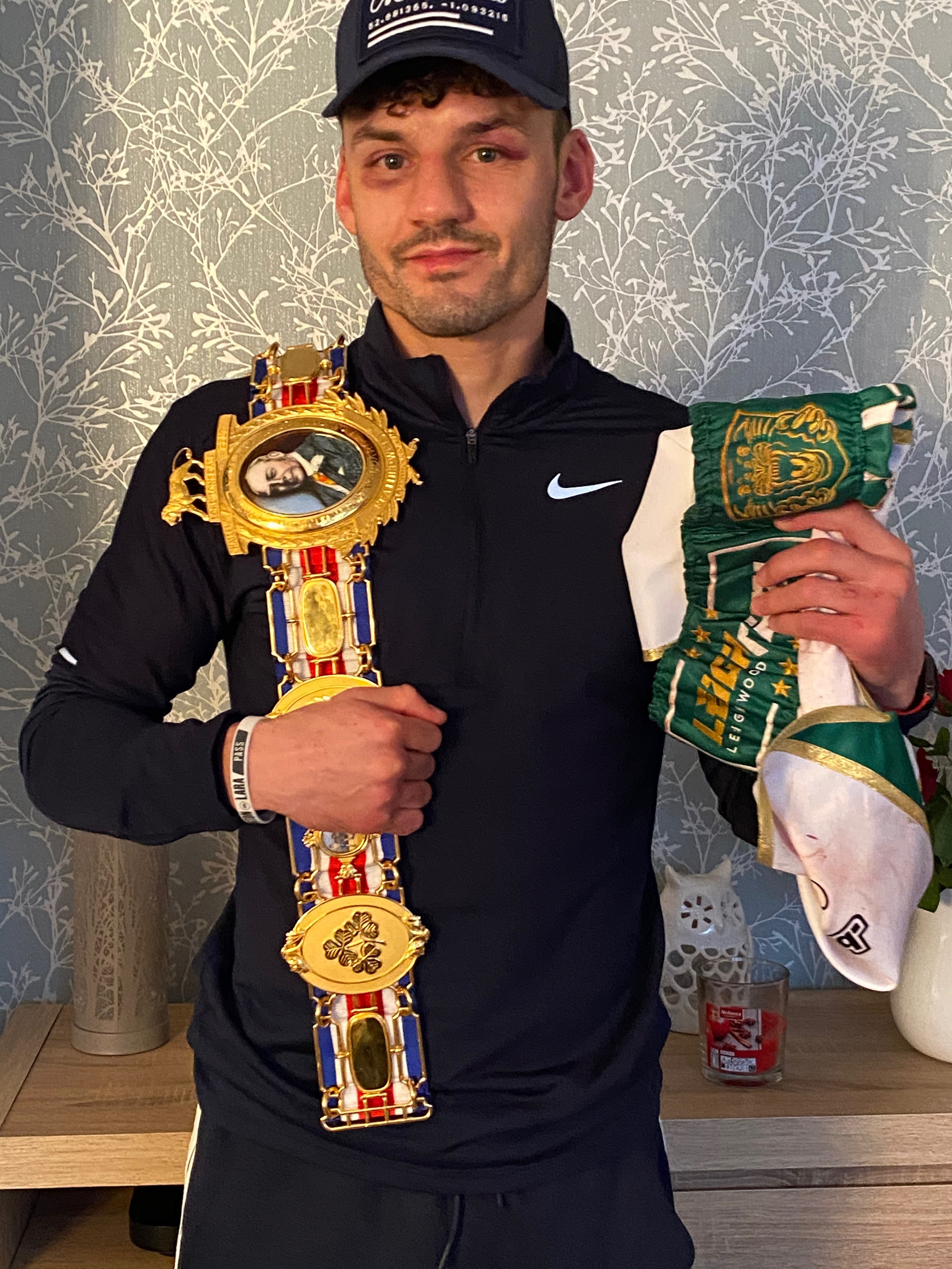 The Nottingham Panthers couldn't be prouder of fan Leigh Wood after a ninth round technical knock-out saw him become the new British Featherweight Champion.
Leigh says he can't wait to bring the belt to a Panthers match as soon as that's possible and thank the hockey fans in the city for their support. We've been talking to him on Panthers Radio with XYNOMIX. We asked him what's next, how he feels and more.
Hear him now through the link in the Radio Buzz section.
After a week in the fight bubble at the same hotel where the Panthers stayed before their historic Wembley Arena success in the late eighties Leigh stepped into the ring against undefeated Reece Mould from Doncaster. Leigh had his opponent on the canvass in the fourth and again in the ninth.
Later in the ninth Mould was on his way down again when the referee stepped in and the Lonsdale Belt was heading to Nottingham. Leigh proudly carried the Panthers badge on the left side of his shorts and the Forest logo on the opposite side but both disappeared underneath the belt at the end of the contest when it was wrapped around the new British Champion!