210226 | Framed Jersey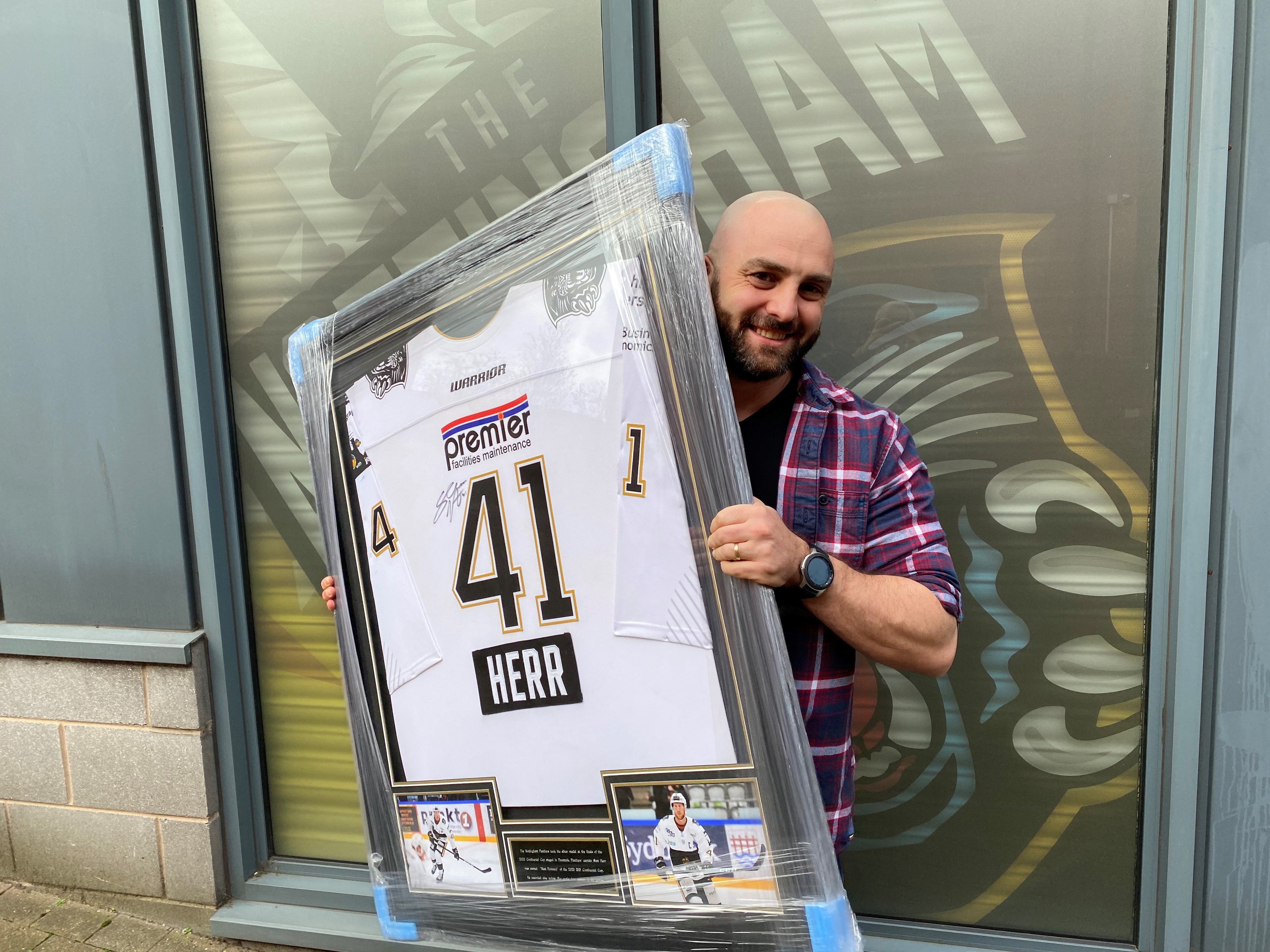 Daniel Knowles won the signed & framed Sam Herr Continental Cup jersey that was the star prize in one of our recent online raffles and he popped by the office this week to pick up his prize.
The stunning prize will be taking pride of place in Daniel's home.
Daniel is a Panthers' season ticket holder and whilst he would've preferred a return to action for the team as his prize this win meant that THE NOTTINGHAM Panthers still brought a smile to his face in these unprecedented times.