210304 | Weaver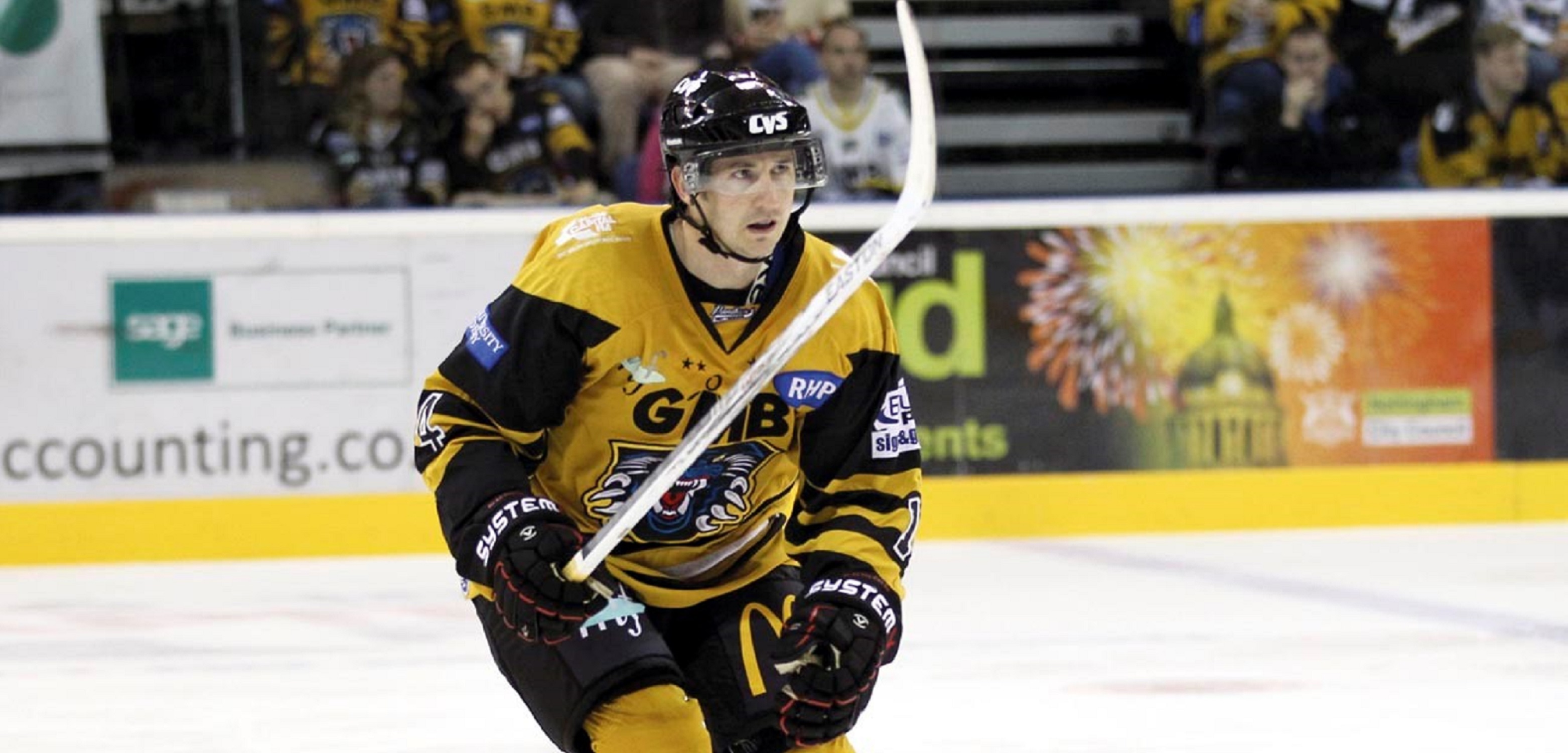 Our Grand Slam celebrations continue with the second of our four replica shirt raffles with another five prize haul on offer and we've been catching up with one of the British heroes of season 2012-13 .
Jon Weaver joins a special, podcast only, bonus episode of The Nottingham Panthers' Audio Experience, in association with The Nottingham Building Society.
He brings you the inside story of his move across the Midlands from rivals Coventry which resulted in what he calls "the best season of his career" and in an absorbing conversation Jon gets into all the big moments, and characters, from that historic season including breaking his hand (the second time he'd done so in a championship winning season), David Ling, Jordan Fox, that magical weekend in Belfast, his goal in the Play Off final against Belfast and everything in between.
Hear the conversation with Jon wherever you get your podcasts by clicking here.
Meanwhile, our Grand Slam celebrations continue with the second of our four replica shirt raffles featuring another five prize haul.
2012-13 season was the biggest in the Panthers' long history when the Panthers' name was etched onto the League Championship Bowl, the Challenge Cup and The Play-Offs Trophy.
All three major pieces of silverware came to Nottingham in the same year!
We've had jerseys made up to celebrate the squad and in round two, on defence, alongside Best of British Jon Weaver this raffles features a shirt for the immovable mountain that was Jason Beckett.
Up front we've got another GB international Robert Lachowicz, with fellow speedsters Matt Francis and just-as-fast Pat Galivan.
Coach Corey Neilson can be heard talking about Grand Slam season on Panthers' Radio with XYNOMIX where he praises the likes of Jason Beckett's contribution, not least in the game that clinched the league title.
It's just a pound per ticket to join in the raffle fun. CLICK HERE.
The official prize list for GRAND SLAM RETRO RAFFLE # 02 is:
#14 Weaver
#4 Beckett
#7 Lachowicz
#9 Galivan
#17 Francis
This draw runs until Sunday March 7th at nine o'clock in the evening.
The number of tickets is limited as usual so with an amazing five prizes this week your chances of winning are multiplied many times over.
But remember, you've got to be in it – to win it!
Good luck everyone!
STAY SAFE, STAY HOME AND WE'LL SEE YOU AS SOON AS WE CAN! IN THE MEANTIME THERE'S THE APRIL SERIES STREAMING FEATURING PANTHERS, STORM, BLAZE AND YOU-KNOW-WHO TO LOOK FORWARD TO!