210307 | Raffle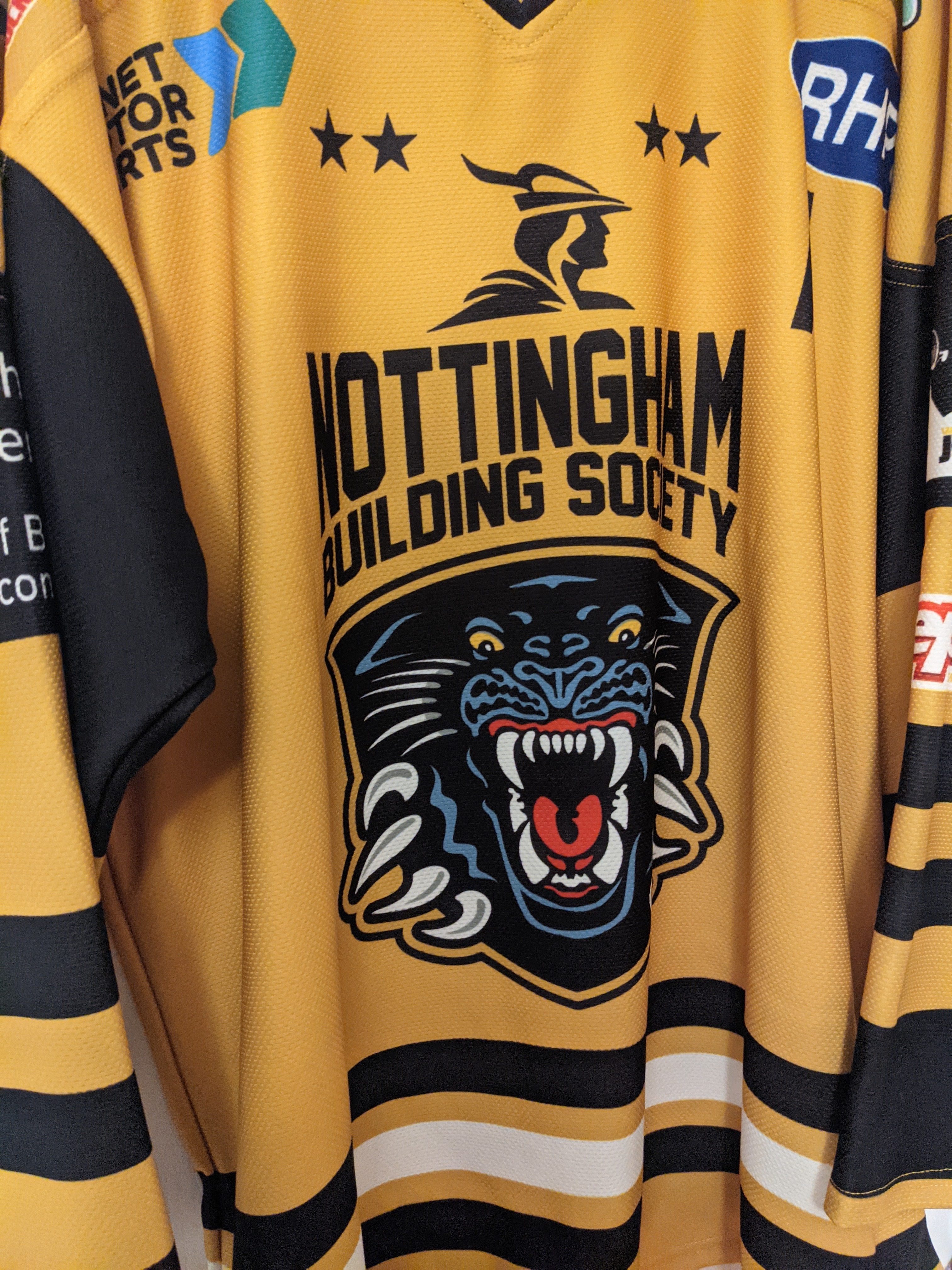 We're now halfway through our special Grand Slam modernised replica jersey raffles after the second draw came to a close on Sunday (March 7th) night with more jerseys set to be sent out to their new owners during the week.
The official prize list for GRAND SLAM RETRO RAFFLE #02 and the winners is:
#14 Weaver: Haydn Bostock
#4 Beckett: Mitchell Pickering
#7 Lachowicz: Kevin Stobbs
#9 Galivan: Gill Harris
#17 Francis: Chris Foreman
Our Grand Slam raffles roll into their penultimate week tomorrow (Monday March 8th) morning with more names from the 2012/13 season on the line. Stay tuned to panthers.co.uk and our social media channels to secure your tickets early!
STAY SAFE, STAY HOME AND WE'LL SEE YOU AS SOON AS WE CAN!
AND REMEMBER EVERY SECOND OF THE UPCOMING ELITE SERIES WILL BE BEAMED BY WEBCAST LIVE FROM THE NATIONAL ICE CENTRE THROUGHOUT APRIL WITH IMPORTS AND THE BEST OF BRITISH COMPETING FOR MANCHESTER, SHEFFIELD, COVENTRY AND YOUR VERY OWN NOTTINGHAM PANTHERS.
DON'T MISS IT….WE'RE BACK IN APRIL!