210401 | Wallace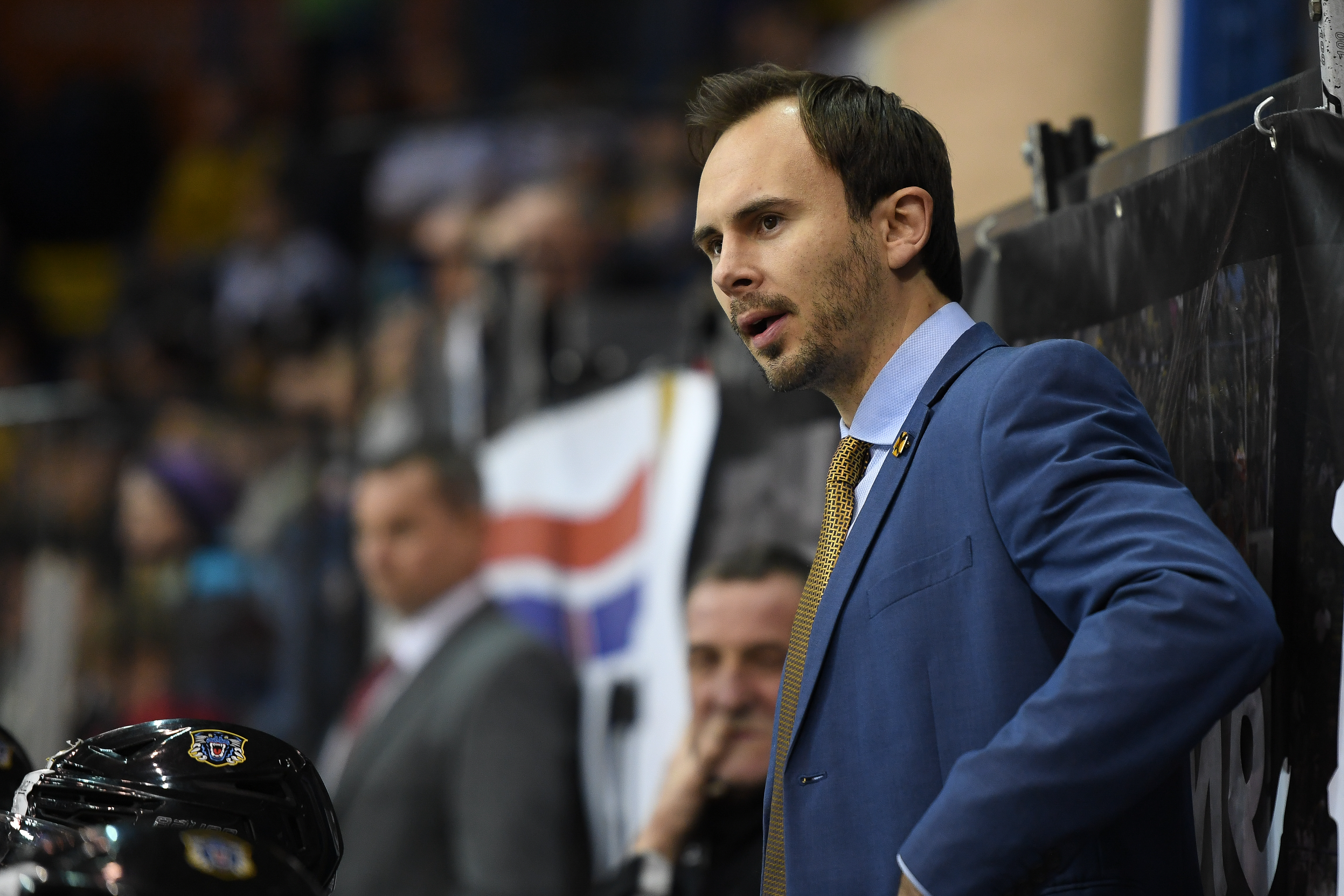 THE NOTTINGHAM Panthers' Head Coach Tim Wallace was "happy so far" after the team came from behind to beat Coventry in the Elite Series behind closed doors warm-up match.
Blaze took an early lead on a rebound effort but goals from Brendan Ellis, Robert Lachowicz, Christophe Boivin (x2,) Kevin Domingue and Mark Matheson saw the Panthers to a 6-1 victory.
He told Panthers' Radio with XYNOMIX the aim had been to "go fast" and "go north" and that's what the Panthers did.
"We played well, from the goalies out it was very encouraging," said the coach.
Hear him now on Panthers' Radio, with XYNOMIX, through the link in the Radio Buzz section.
YOU CAN WATCH ALL TWELVE WEBCASTS OF THE PANTHERS OPENING ROUND GAMES FOR JUST £99.
CLICK HERE TO BOOK AND TO CHECK OUT ALL THE OFFERS AVAILABLE.
THE ELITE SERIES STARTS SATURDAY.
PANTHERS v STEELERS AT SEVEN. DON'T MISS IT!