210428 | Big Game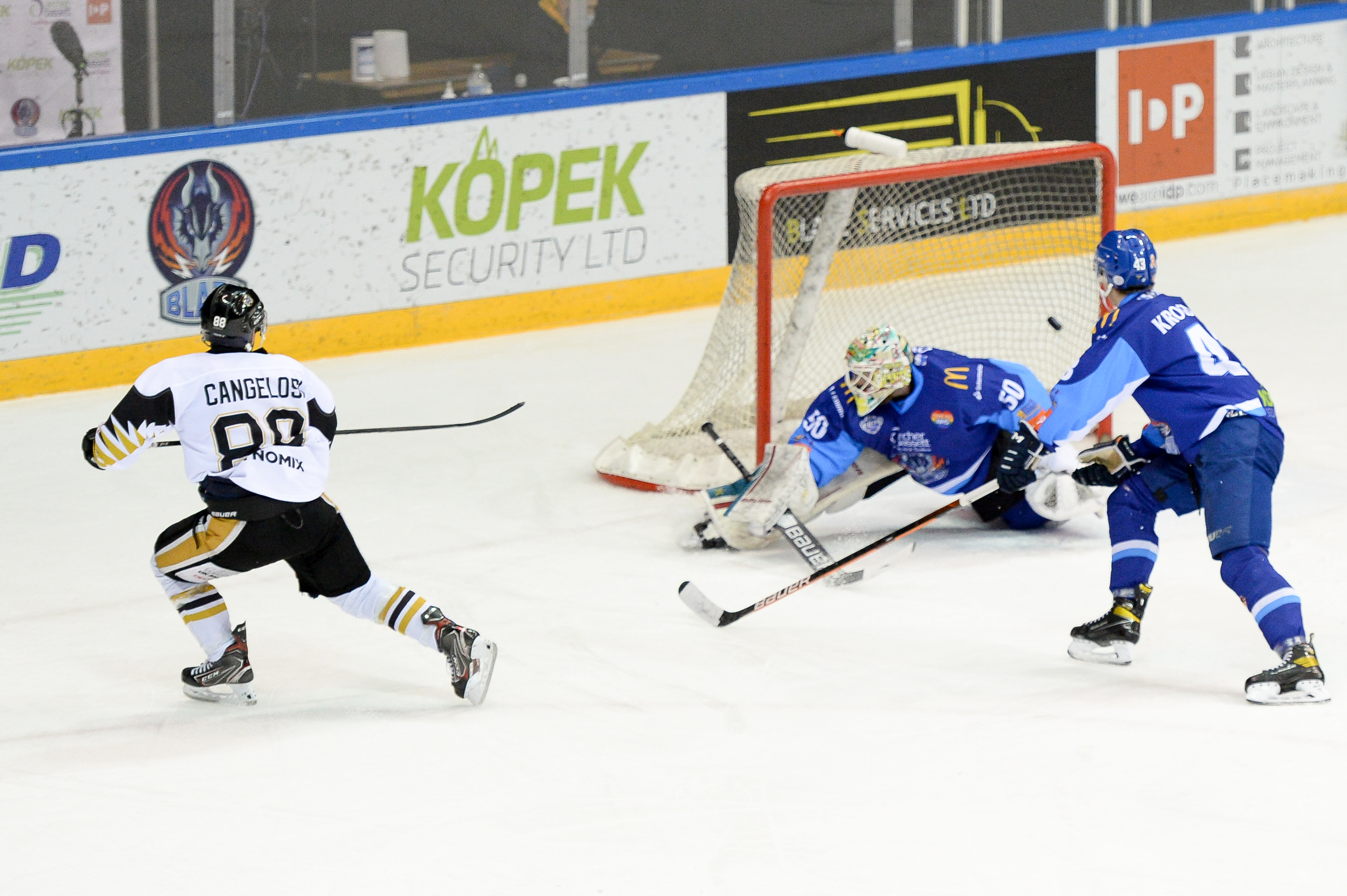 The Nottingham Panthers woke up this morning facing the biggest game of the Elite Series so far. Tonight sees the second-leg of their aggregate score semi-final clash with Midlands' rivals Coventry Blaze.
Panthers take a two goal advantage into the second leg after a shut-out victory in their first encounter last night. Jackson Whistle kept the first clean sheet of the entire Elite Series.
There are no new serious injuries to report from the Excel Therapy treatment room.
Coventry Coach Danny Stewart says his side know what they need to do to get on top in a "tight tie of small margins".
Panthers' Head Coach Tim Wallace said: "We're half-way there but there's still a long way to go. It'll be a great game to watch tonight for sure. We all know what's at stake. We have to show up and show up from start to finish. There's a job to be done."
PANTHERS v BLAZE - TONIGHT AT SEVEN - A PLACE IN THE FINAL IS ON THE LINE!
ALL THE ACTION DIRECT TO YOUR HOME - CLICK HERE TO BUY THE WEBCAST.
Fifty-50 and shirt-off-his-back raffles underway – CLICK HERE.
It's Panthers' commentary team tonight … Look out for the last of our face in the crowd competitions too.