210501 | Gameday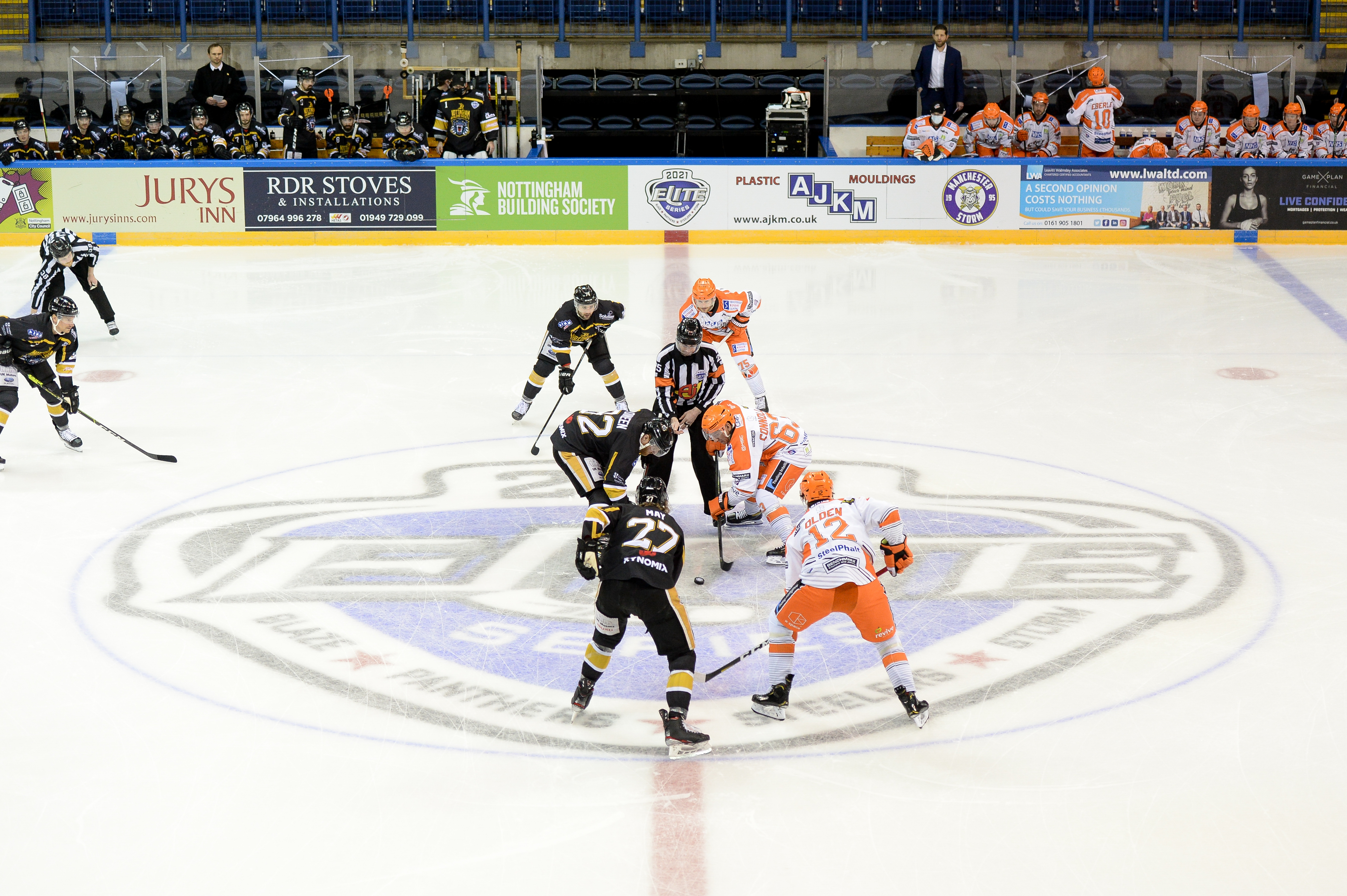 THE NOTTINGHAM Panthers face-off against their most bitter rivals, the Sheffield Steelers, in a unique finale to a unique series starting tonight.
After 24 round-robin games and four semi-final clashes the arch-rivals come face-to-face at the Motorpoint Arena in a best-of-three final.
Each game will have a winner. If a game is tied after sixty minutes of action the ice will be cleaned and there will be another full period of five-on-five action or as long as it takes to find a sudden-death winning goal.
The final starts at seven o'clock tonight and continues at the same time tomorrow (Sunday) and if the sides win one game each they will meet again on Bank Holiday Monday at the same time again for a showdown decider to see who lifts the brand new Elite Series trophy.
It's the first time that an Elite level championship has been decided in this country by a "best of…" series.
The pandemic brought an early end to the 2019-20 season and put paid to the regular 2020-21 campaign but the 2021 Elite Series has brought top flight British ice hockey back to life.
Nottingham are at full-strength.
The action starts at seven tonight and you can book your webcast pass RIGHT HERE!
There's a fifty-50 draw and a shirt-off-his-back raffle AND a monster JACKPOT draw in operation. CLICK HERE TO JOIN IN THE FUN!
AND REMEMBER WITHOUT A TICKET YOU SIMPLY CAN'T WIN IT!!