210501 | Wallace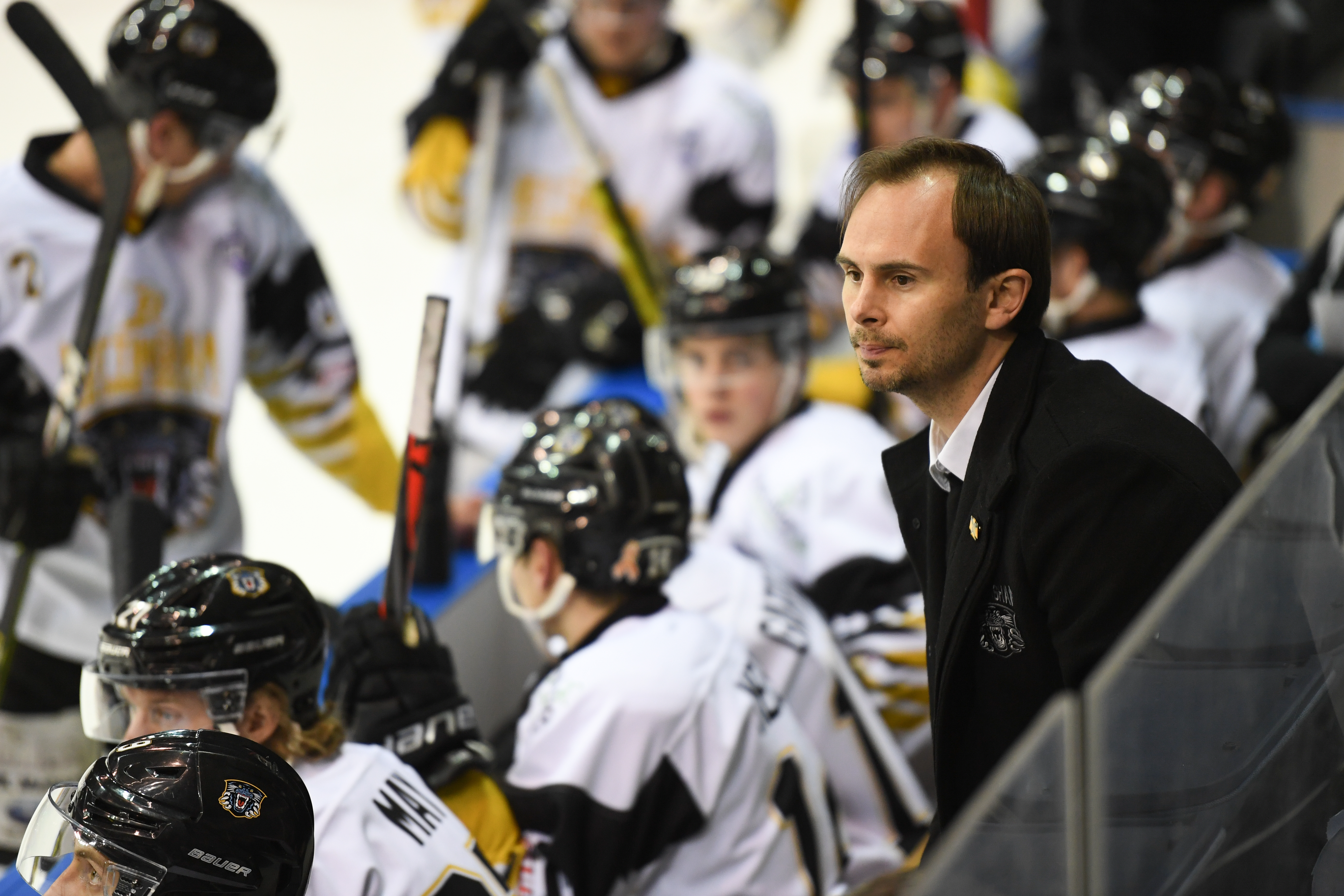 THE NOTTINGHAM Panthers' head coach Tim Wallace was full of praise for his team after they beat arch-rivals Sheffield Steelers in a close affair in Game One of the Elite Series best-of-three finale.
The 5-3 final scoreline included a long-range empty-net goal and was the result of "a great team effort".
Wallace has been talking to Panthers' Radio with XYNOMIX. Hear him through the link in the Radio Buzz section.
Panthers' Head Coach said he liked his side's performance in the first and the second periods. They weathered a storm in the third and Jackson Whistle came up big in goal.
The two sides go at it again on Sunday night at seven o'clock. Buy your gamepass for the webstream HERE!
And don't forget there will be more fifty-50 prizes and shirts-off-their- backs on Sunday too.
Without a ticket – YOU can't win it! BUY YOURS HERE!