210504 | Elite Series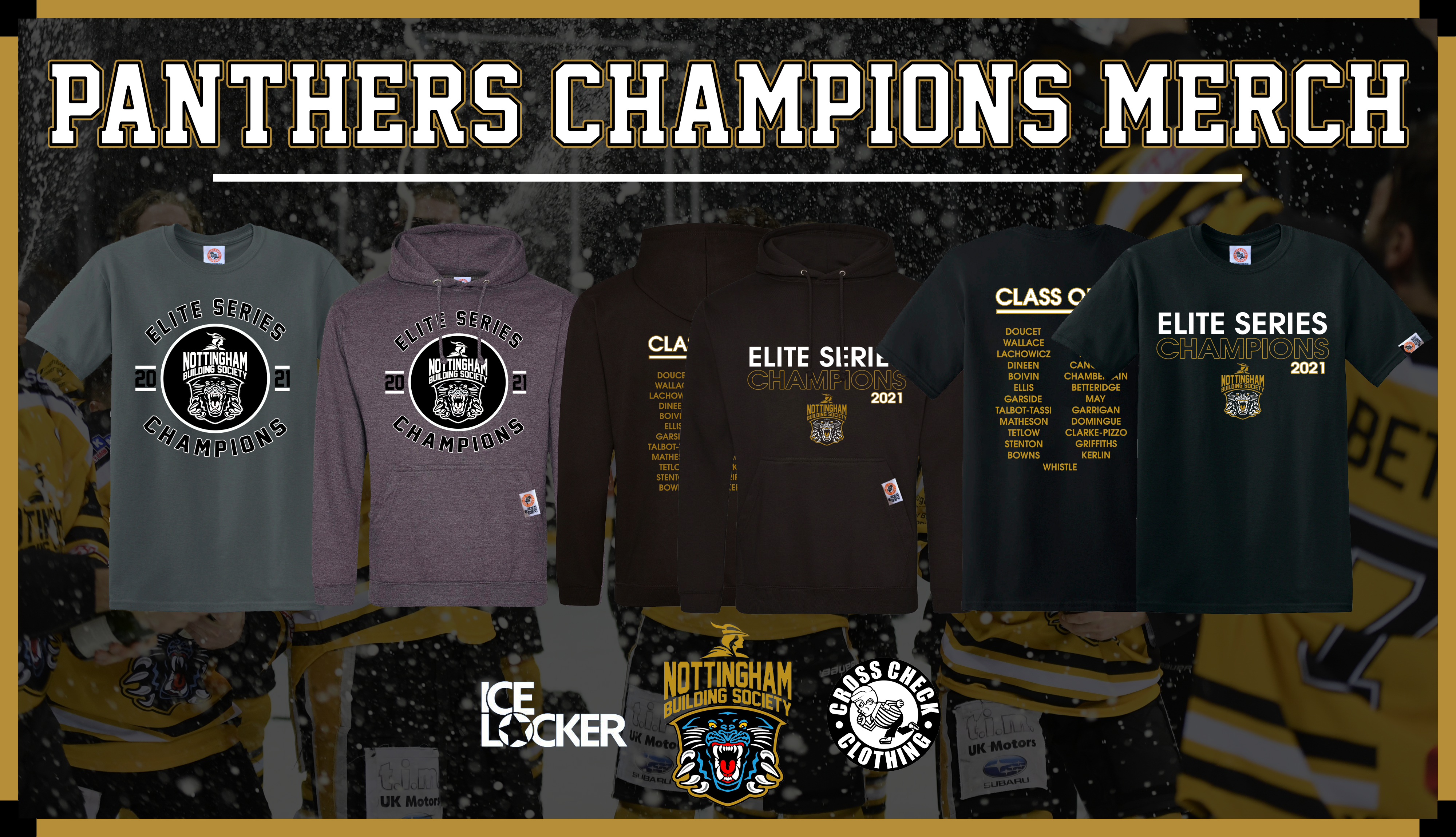 THE NOTTINGHAM Panthers swept the Sheffield Steelers in the Elite Series Playoff Finals and now you can commemorate the championship thanks to some exclusive limited edition merchandise from Ice Locker Nottingham.
Fans weren't allowed inside the Motorpoint Arena Nottingham for the tournament, due to the restrictions caused by the Covid-19 pandemic, but we know the return of the game we all love meant a great deal to a lot of people so grab yourself a memento from the five-week tournament.
You can check out the Elite Series Champions collection here.