210524 | Doucet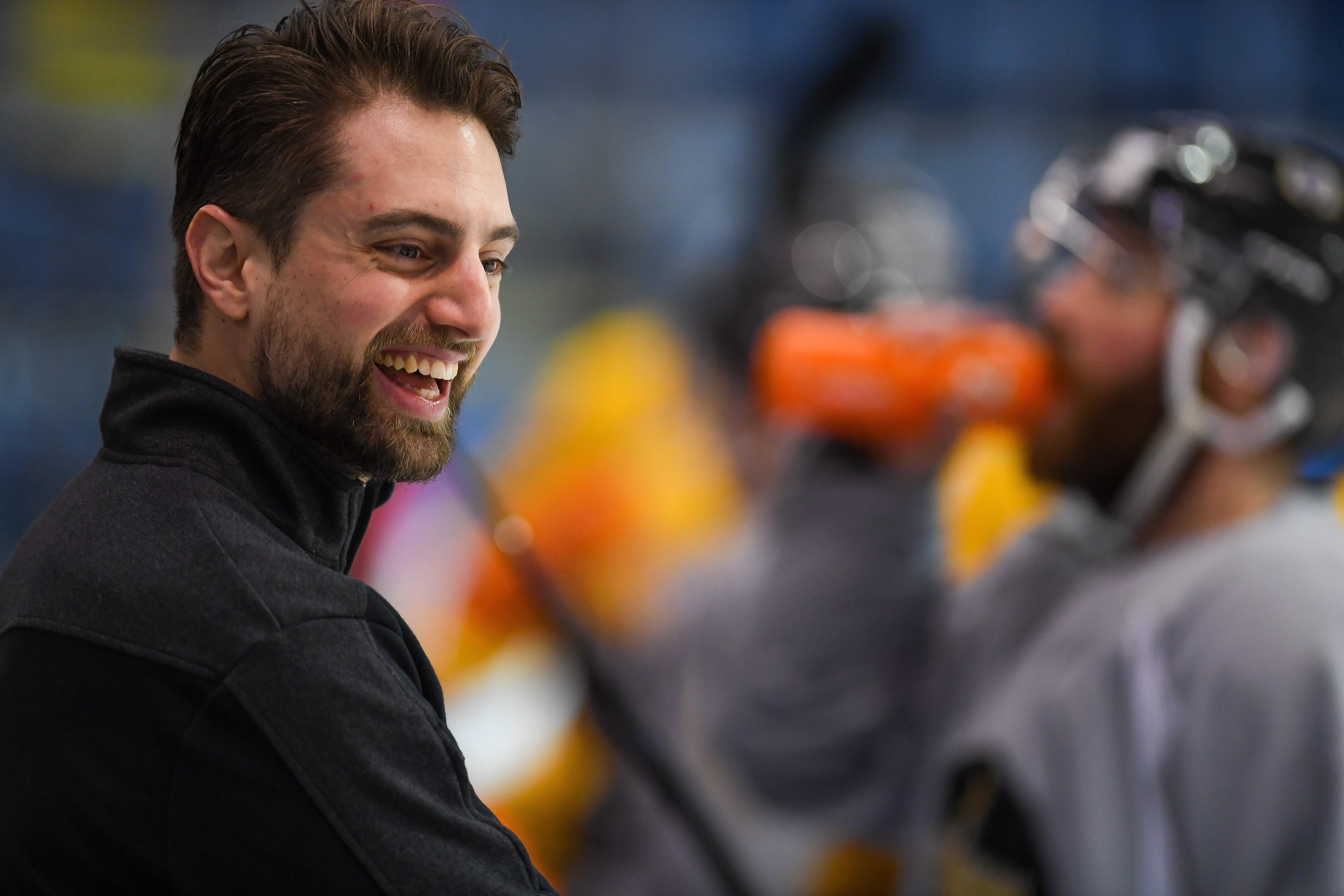 THE NOTTINGHAM Panthers' Director of Hockey Gui Doucet believes the return of Christophe Boivin will prove to be a key signing for the club.
The 25-year-old led Panthers scoring in the Elite Series and Doucet told Panthers' Radio, with XYNOMIX, that showed he can play at the Elite level.
"I'm very, very happy," said the DoH who added that the player always had the Panthers at the top of his wish list and is himself "super-excited" to be coming back to Nottingham.
You can hear Gui Doucet talking about the latest signing news on Panthers' Radio, with XYNOMIX, through the link in the Radio Buzz section.
PANTHERS SEASON TICKETS ARE CURRENTLY IN THE PROCESS OF RENEWAL THROUGH THE BOX OFFICE.
CLICK HERE TO BOOK YOUR LOCATIONS FOR ANOTHER SEASON OF TOP FLIGHT PROFESSIONAL ICE HOCKEY.
ICE HOCKEY IS BEST WHEN IT IS WITNESSED LIVE FROM RINKSIDE!