211007 | Weekend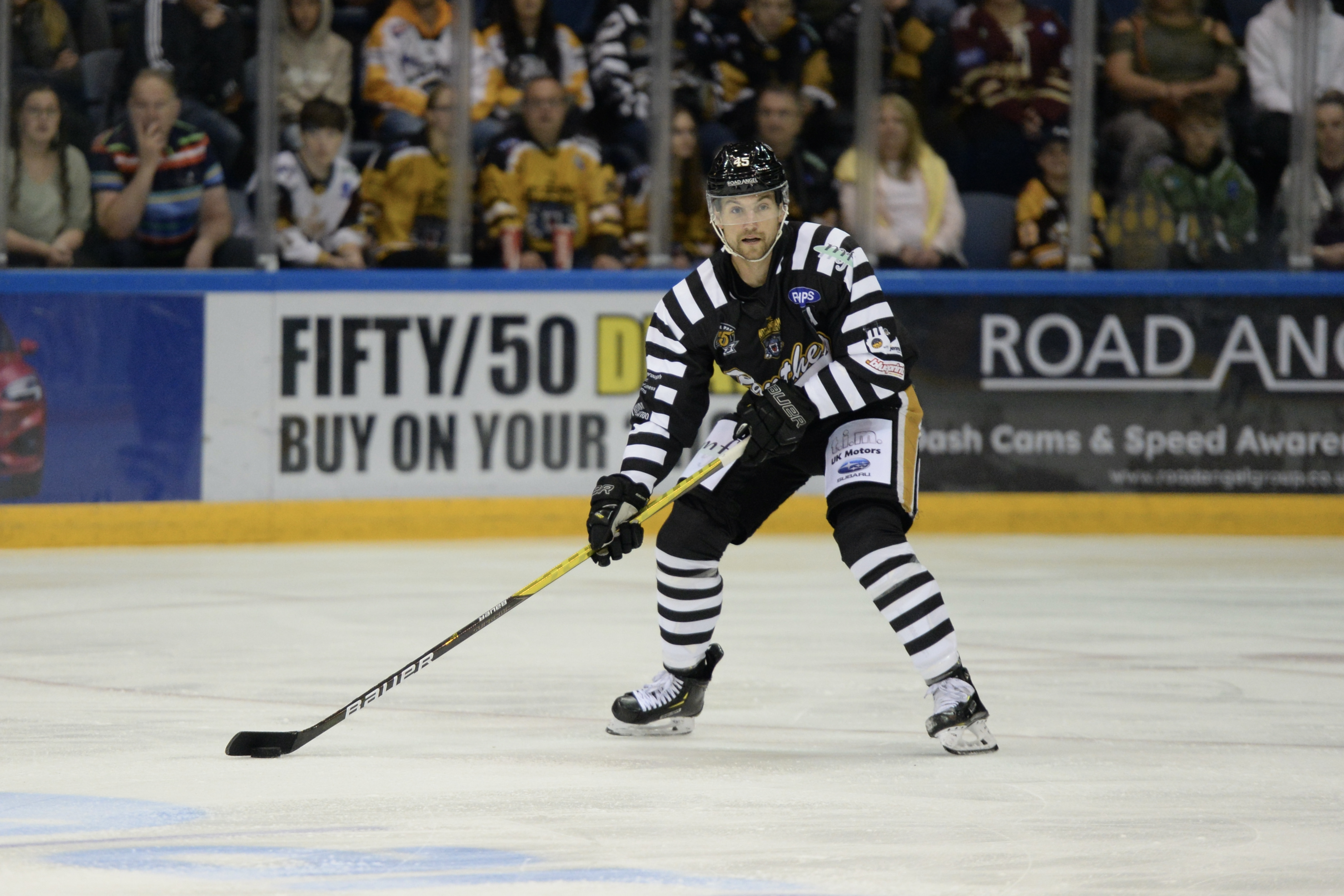 THE NOTTINGHAM Panthers are in Premier Sports Challenge Cup action this weekend when they take on the Manchester Storm at 7.00pm inside the Motorpoint Arena Nottingham.
It's the only game of the weekend for the Panthers who have been lasered focused in training as preparations have continued with the team in good spirits and looking to build on Sunday's confidence-boosting 7-3 win over the Storm.
Meanwhile news out of the medical room, courtesy of Panthers' Lead Sports Therapist Laura-Jo Bowler, is that Matthew Myers (upper body) has continued his off-ice treatment programme, after a collision late in the second period of that win over Manchester saw him pulled from the game, whilst Massimo Carozza (lower body) returned to on-ice training this week & has suffered no adverse reactions.
Both players will continue to be monitored ahead of the weekend.
Two-way players Morgan Clarke-Pizzo & Jack Hopkins are on standby should they need to be called upon.
You can get your tickets for Saturday's encounter with the Storm, face-off is at 7.00pm, by clicking here.
The Panthers are back in their 75th Anniversary jerseys for Saturday's Premier Sports Challenge Cup game and you can come to the arena fully loaded with your tickets already in your pocket, just click here to get yours now.