211010 | League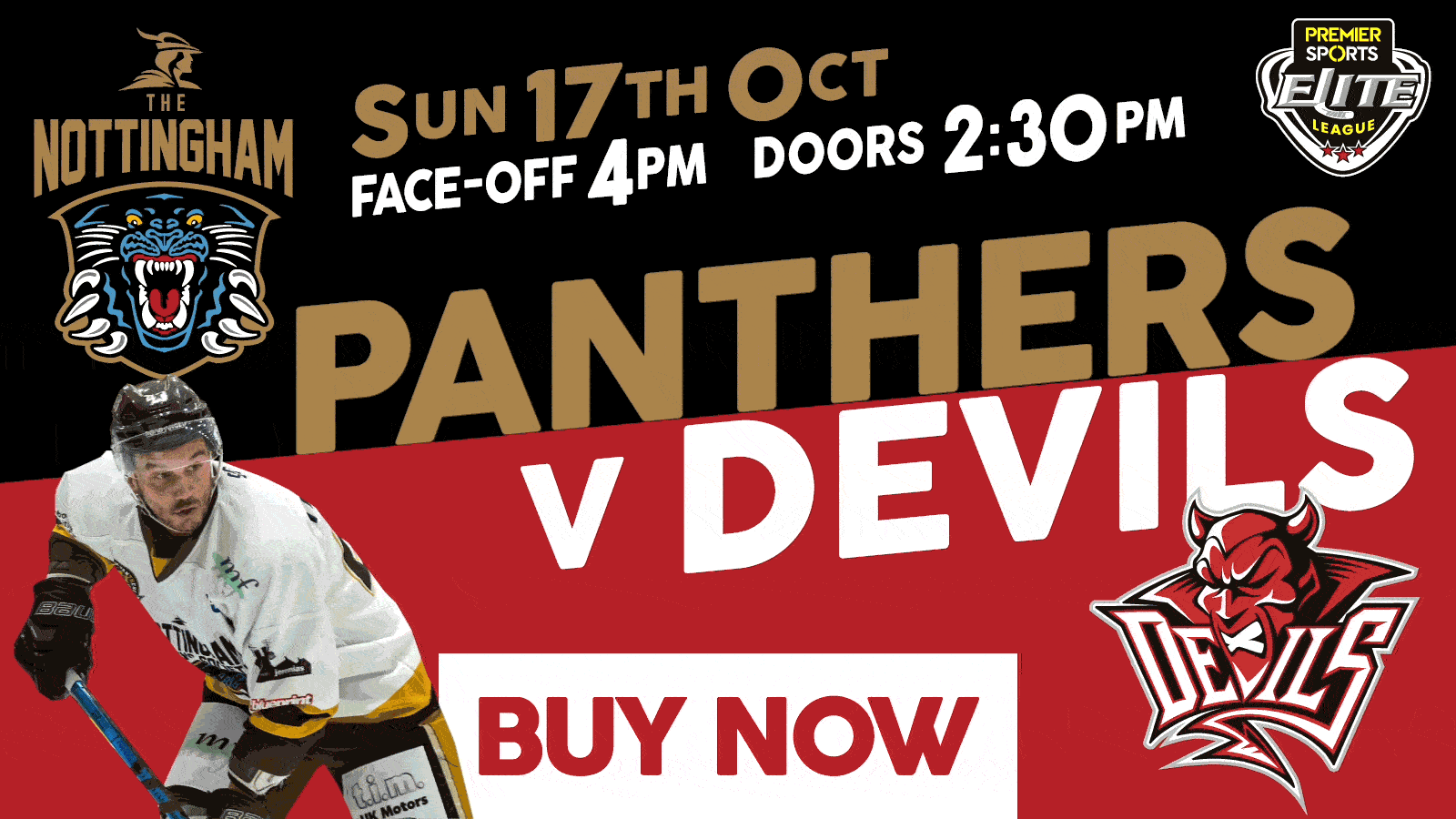 THE NOTTINGHAM Panthers are looking to build on Saturday night's 3-1 victory over the Manchester Storm as all eyes shift to a huge weekend of action against Sheffield & Cardiff.
A short trip north to take on the Steelers awaits the Panthers on Saturday night, in a game that counts for points in the Premier Sports Challenge Cup before they return home to the Motorpoint Arena Nottingham to collide with the Cardiff Devils on Sunday afternoon at 4.00pm with league points on the line.
Will Kerlin (16 saves) back stopped the Panthers to their Saturday night win in his first professional start whilst two-way contracted forwards Morgan Clarke-Pizzo & Jack Hopkins saw plenty of ice-time throughout the game with Nottingham down a few bodies due to injury.
An update from the medical room on the players who missed the game has been provided by Lead Sports Therapist Laura-Jo Bowler.
Kevin Carr, who missed Saturday's win over Manchester with an upper body injury picked up in training and is currently listed as day-to-day, will undergo further evaluation when the team return to the arena on Tuesday morning.
Meanwhile Matthew Myers (upper body) & Massimo Carozza (lower body) continue to make good progress in their respective recoveries and an update on their status will be provided early next week.
A clean bill of health was reported post-game for everyone who iced on Saturday night.
You can book your tickets for Sunday's date with the Devils by clicking here.