211021 | Saturday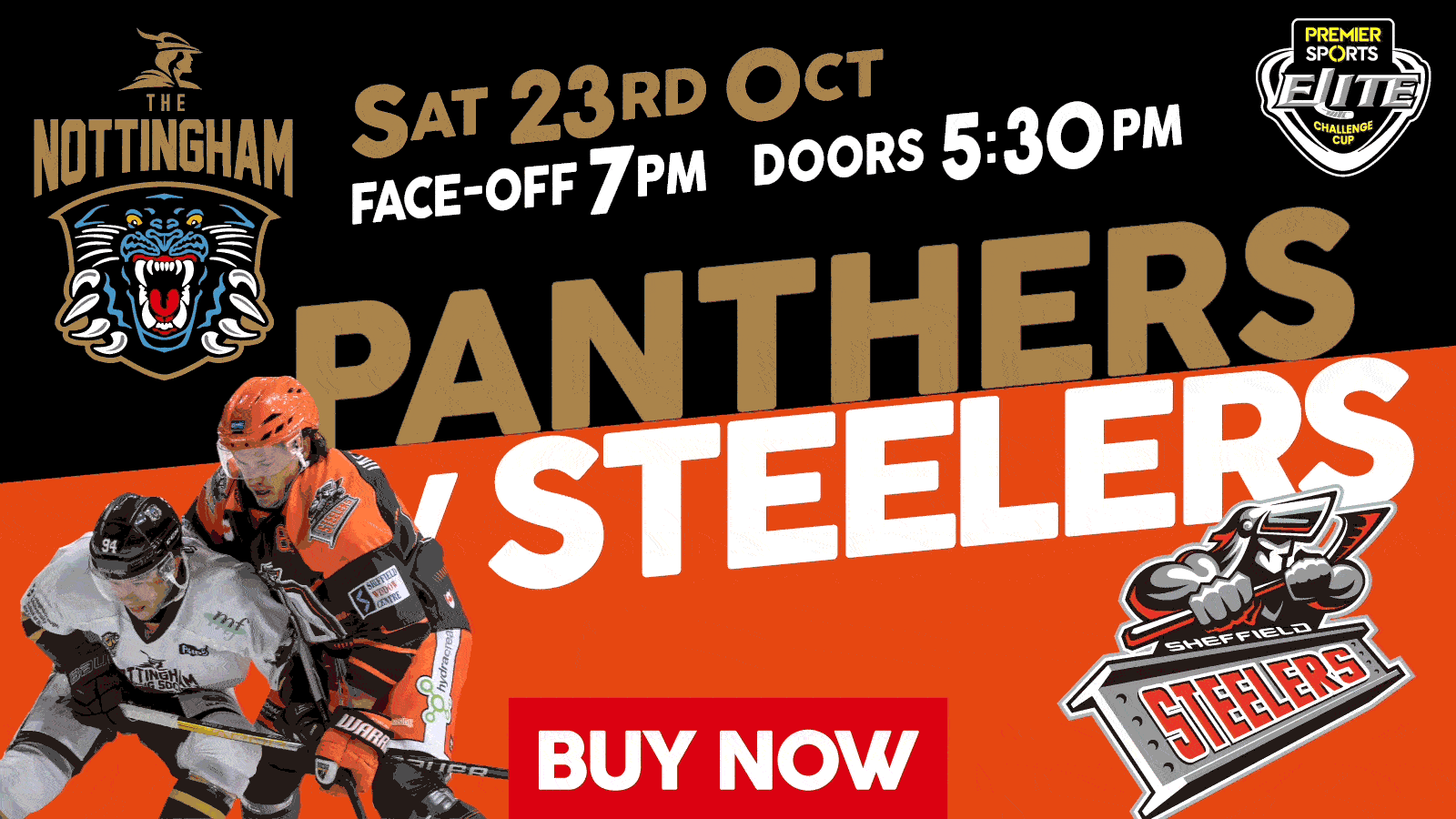 The Nottingham Panthers moved up to second in the standings, two points back, with a game in hand on the leaders with victory in a seven goal shoot-out against Guildford on Wednesday night but already attention has turned to Saturday's huge home cup game against Sheffield.
The cup action against the Steelers faces off at the Motorpoint Arena on Saturday at seven. Sheffield are the current league and cup group leaders. Good seats still available, on sale now, CLICK HERE to buy.
It'll be Panthers' third home game in eight nights and the injury toll saw defenceman Steve Lee and forward Simon Suoranta fail late tests on Wednesday and miss the action. Head Coach Tim Wallace is hopeful what he calls the ugly win against the Flames will set his side up for the big clash against the biggest of rivals:
"It's a big one and we want to win and put on a show and we will turn up to work, that's for sure!"
Nottingham can overtake Sheffield in the cup group standings with a win on Saturday night.
PANTHERS versus STEELERS!
THE BIGGEST OF RIVALRIES!
BEST WITNESSED LIVE FROM THE STANDS!
SEE YOU THERE!