211023 | Webcast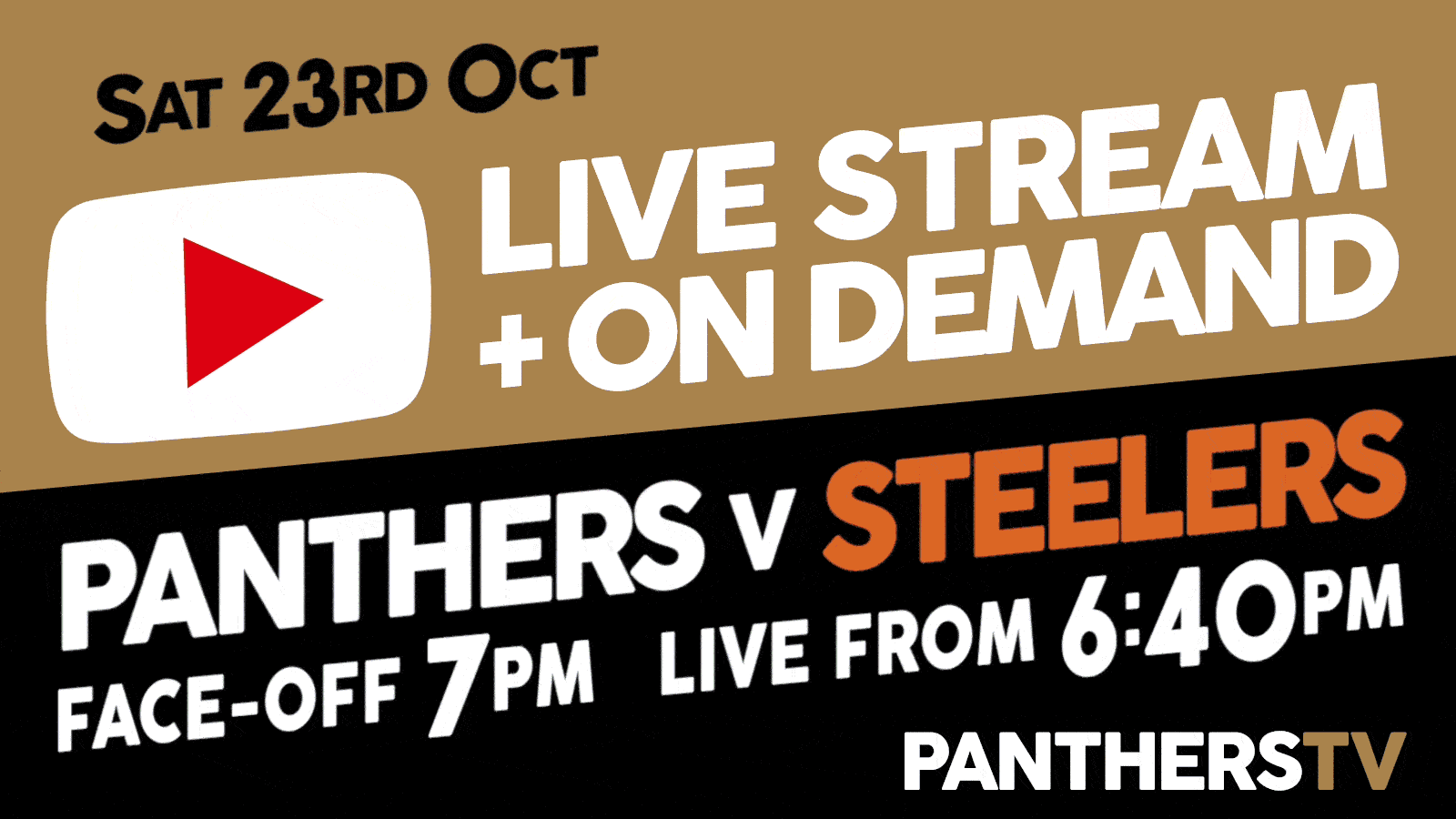 The Nottingham Panthers game against the Sheffield Steelers on Saturday October 23rd will be available to watch via webcast.
Brought to you by PanthersTV Live the stream will start at 6.40pm with coverage beginning at 6.50pm.
Book your stream for just £15 here.
Support is provided by infinity21, if you have any questions please contact them here.