211025 | Weekend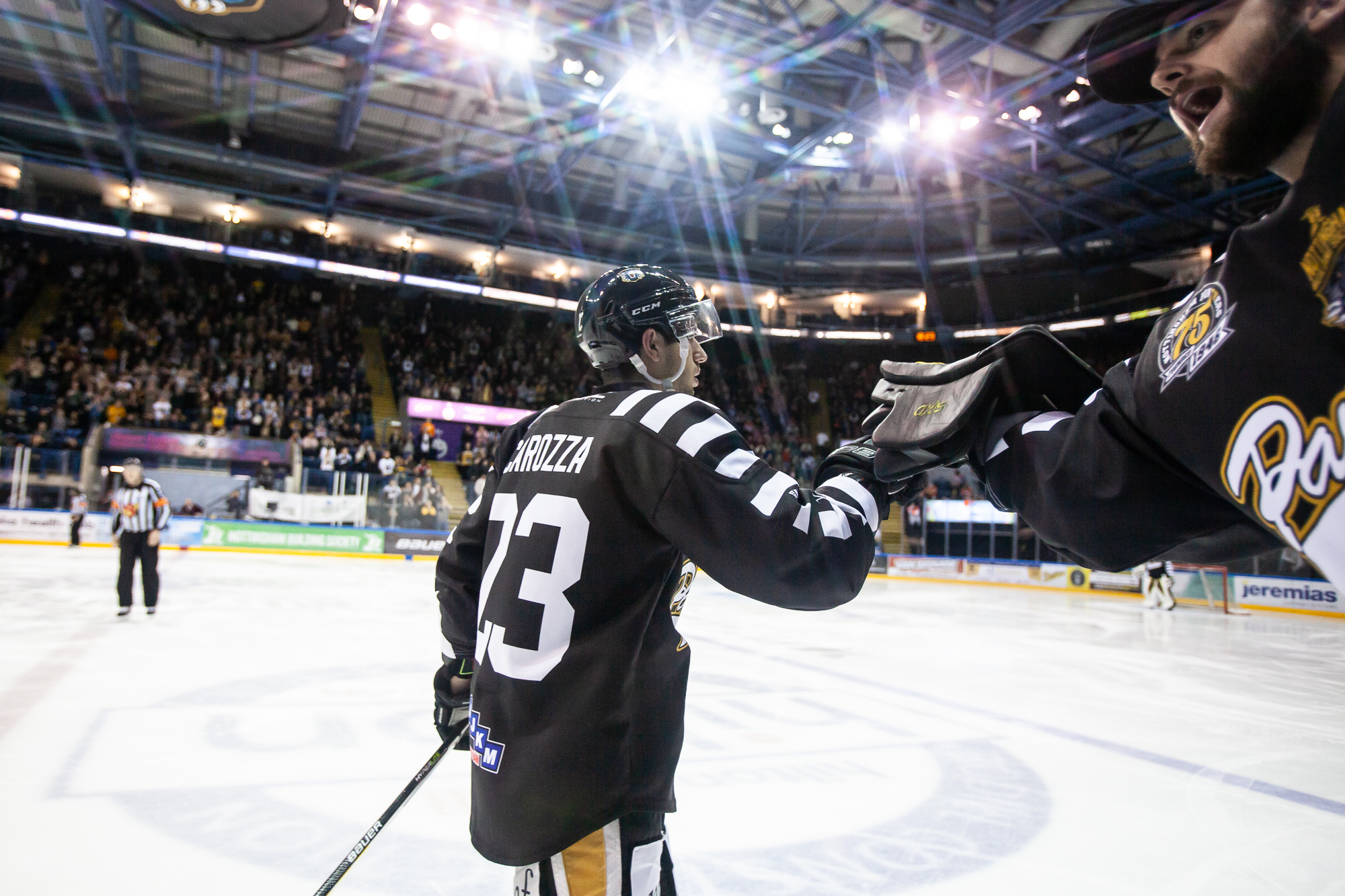 The Nottingham Panthers return to Premier Sports Elite League action on Friday night when the Belfast Giants visit the Motorpoint Arena Nottingham, face-off is at 7.30pm.
Your Panthers are riding a three-game winning streak heading into the game whilst the Giants come into the game following a loss to the Storm in Manchester and shootout win over the Stars in Belfast.
Secure your seats & book your tickets right here, right now.
We'll be wearing our Halloween jerseys during the game but we're excited to see what you're wearing in the stands as the best costume on show will win a team signed #17 Kevin Domingue "Bat-to-the-Bone" jersey!
News out of the Panthers' medical room at today's optional team skate, courtesy of Lead Sports Therapist Laura-Jo Bowler, is as follows:
Steve Lee (lower body) remains day-to-day.
Morgan Clarke-Pizzo (upper body) returned to light on-ice activities today and remains on the IR until 31/10/21.
Massimo Carozza (upper body) left Saturday's win over the Steelers in third period after a collision along the boards, he saw a specialist today and will undergo further evaluation tomorrow at which point a further update will be provided.
Friday's game against the Giants is sponsored by Mansfield 103.2 FM - the home of great news, music and sport.