211026 | Sales Exec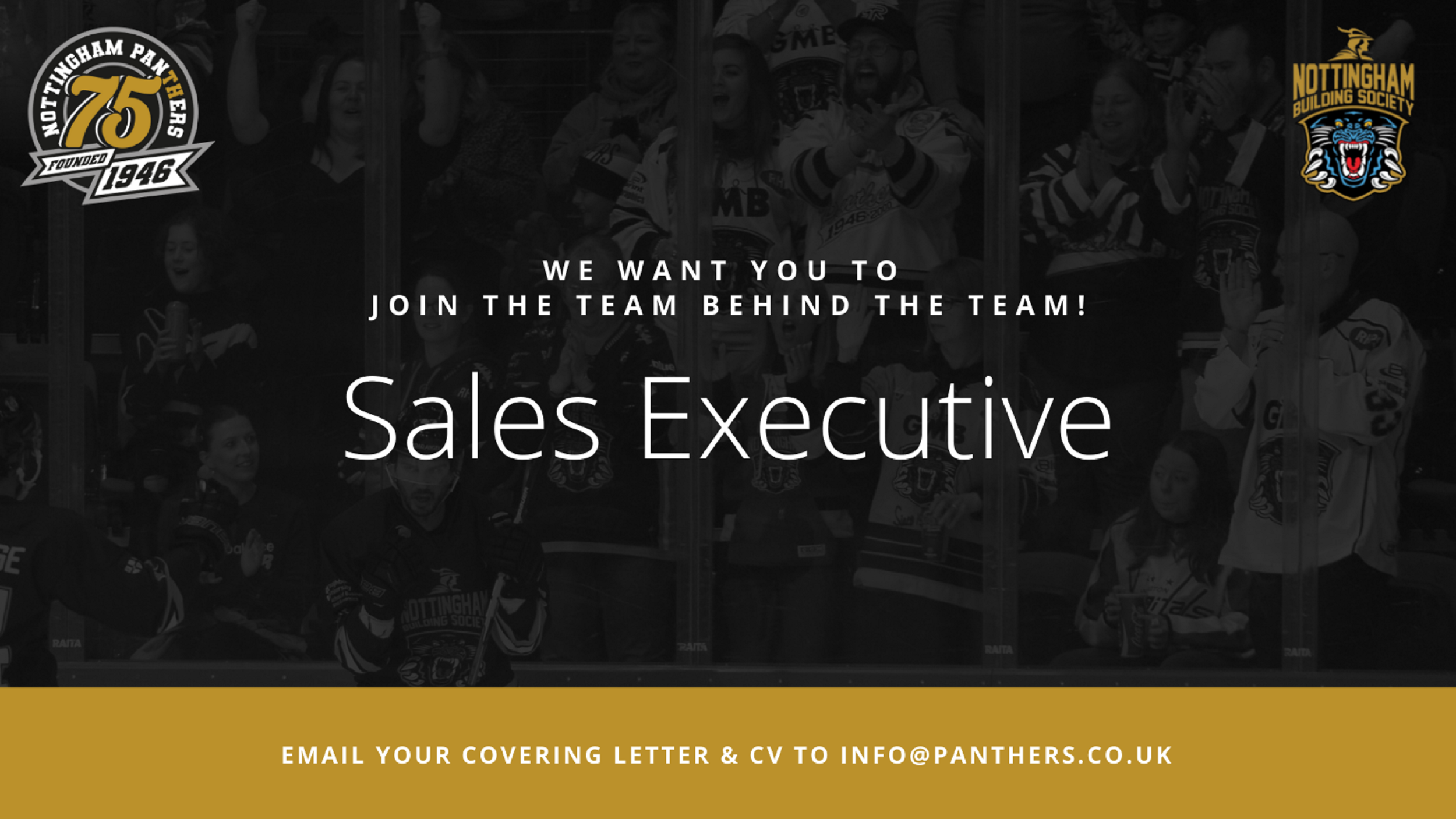 An exciting opportunity has arisen for a "Sales Executive" to join The Nottingham Panthers Ice Hockey Club.
This position is ideal for a sales minded, customer service minded individual with a passion for The Nottingham Panthers and British Ice Hockey – previous experience in sales & customer service related roles would be seen as advantageous.
The successful candidate will be plugged into the heart of the Panthers' passionate fan base and will be responsible for communicating with them directly about upcoming games & events.
You will support the team in providing key insight and opportunities, turning that insight into action by increasing ticket sales to Panthers' games & events.
This is a full time role with flexible hours and remote working available that comes with a competitive salary plus excellent benefits.
Primary objectives of the role:
To increase ticket sales to all Nottingham Panthers games and events
Be responsible for managing and increasing group bookings
Must improve the customer journey for all Panthers' fans in relation to ticketing
Additional functions of the role:
Analysing fan shopping data from ticket/event sales
Liaising with the Motorpoint Arena Box Office to make sure data is received as soon as needed after games & events
Creating communication lists based on sales patterns
Communicating to the fanbase about upcoming games, events and other activities
Responsible for the delivery of accurate, relevant and timely information, based on solid research
The ideal candidate:
Proven work in a sales environment
Customer service experience would be desirable
Ability to work on your own initiative
Excellent communication skills
Highly numerate and analytical
Computer literate
Multi-tasking & analytical skills essential
Must work well in a team environment
Weekend & holiday working during the ice hockey season is required
If you are interested in this role please send your covering letter & CV to info@panthers.co.uk by 11.59pm on Sunday October 31st.