211027 | Friday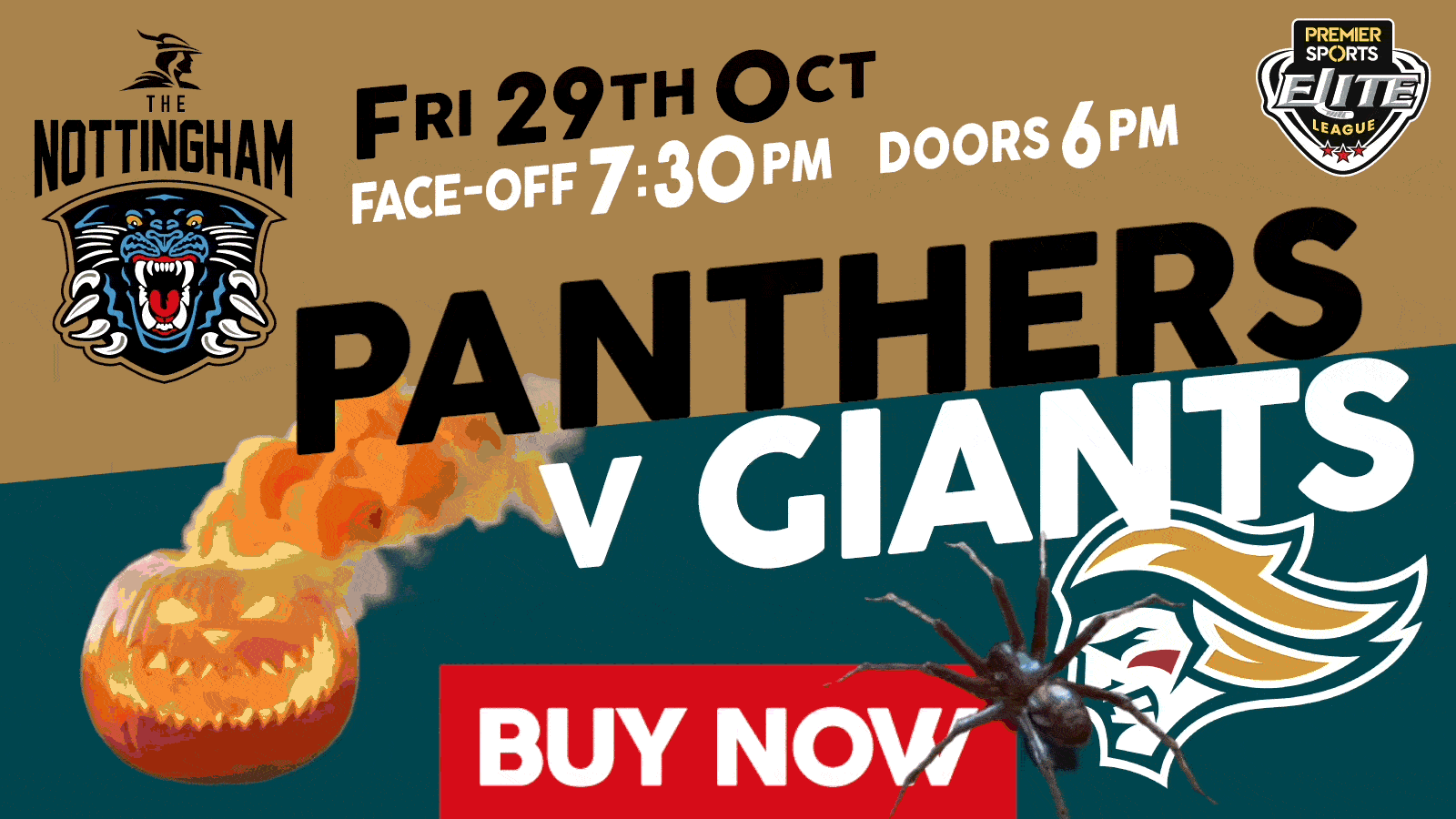 The biggest league weekend of the season so far looms with a trip to Cardiff following Friday's Halloween match-up against much-fancied Belfast Giants.
The game, sponsored by Mansfield 103.2, faces-off at 7.30pm and good seats are available and on sale NOW - secure yours here!
Panthers warmed up for a huge weekend with last week's spook-tacular overtime cup victory against Sheffield in the cup.
Defenceman JC Brassard says the Nottingham locker room is feeling good ahead of the weekend and with three wins in a row they want to "keep it rolling".
He adds that everyone is excited ahead of two important league matches.
Panthers officially sit in third place in the standings but they have just one loss from four starts. Leaders Sheffield also have just one loss but have played two more games.
Friday's opponents Belfast are much fancied by insiders this season. So far they have one win from the games in the league but they're top in their cup group with six wins from seven starts.
They return home to face Fife in the cup in their own Halloween fright night match but it's all eyes on Nottingham on Friday as the curtain rises on the weekend action.
Premier Sports cameras will be on hand to capture the action.
There are TWO special Halloween "Shirt Off His Back" prizes on offer with Josh Tetlow and Taylor Doherty's jerseys up for grabs (click here to enter). But Panthers will be looking to find the most spectacular and spook-tacular fans' costume too. The fan judged best will win a team-signed game quality Kevin Domingue jersey. So get your thinking caps on and bid to be this year's annual fancy-dress Halloween contest winner!
FRIDAY - IT'S BOUND TO BE SPOOK-TACULAR WHEN THE PANTHERS MEET THE GIANTS!