211031 | Saturday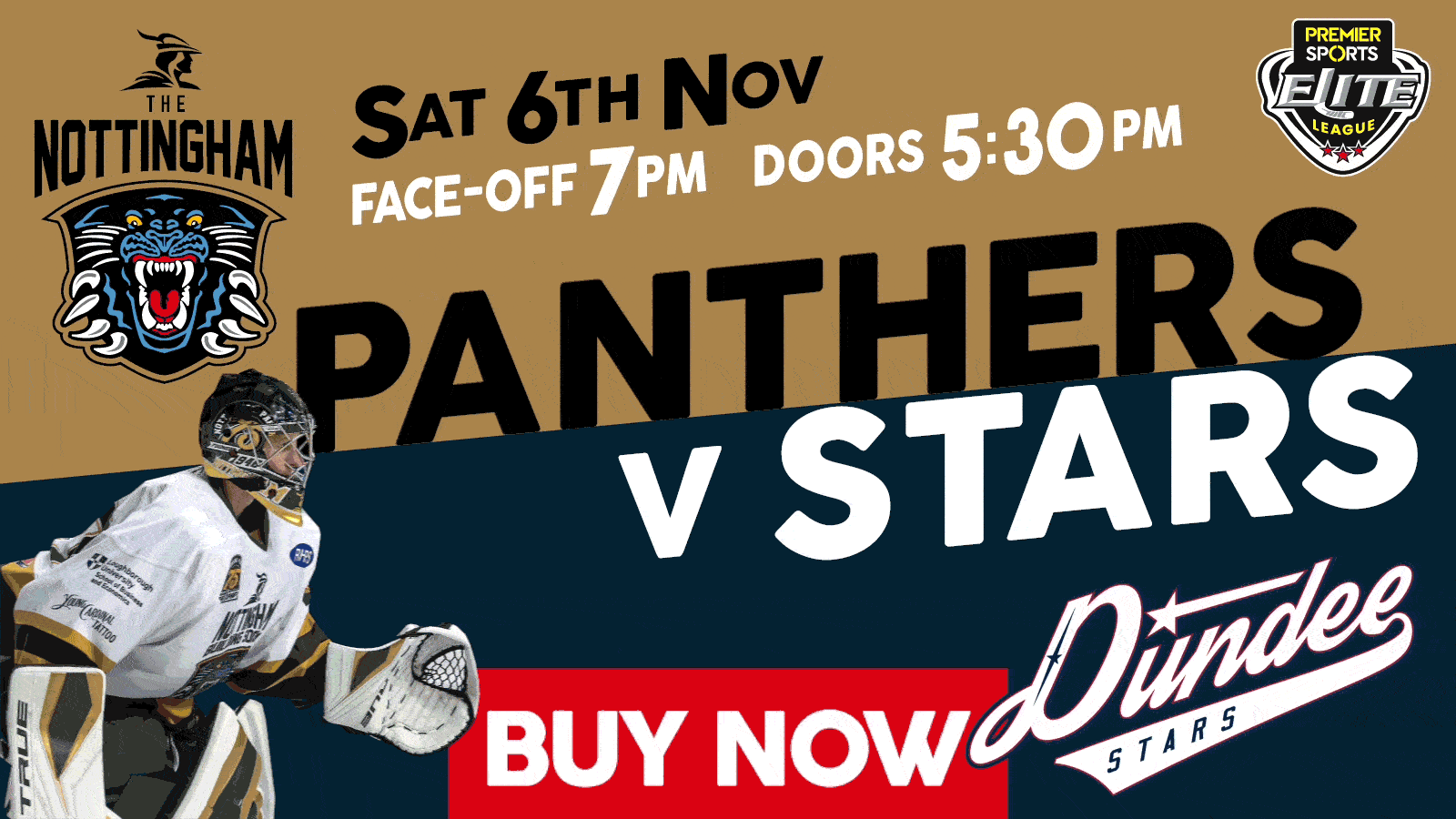 Your injury-hit Panthers showed true grit to bounce back from home disappointment to shut-out the Cardiff Devils in Wales (0-3, SATURDAY) but there's no time to reflect as the squad starts preparations for another big weekend of action – this time at home on BOTH Saturday and Sunday.
THE NOTTINGHAM Panthers take on in-form Dundee in Premier Sports Elite League action on Saturday at seven. Stars had a huge 7-0 win over Guildford this weekend to record their first regulation win of the league season and lift them into a play-off position in the early season standings.
Meanwhile, Panthers' win in Wales keeps them very much in the hunt at the top of the standings.
This coming Sunday feisty Manchester are in town for cup action at four o'clock with Panthers in the race of top spot in the group and a seeded qualification for the next round.
Every game is a big game but this Bonfire Weekend could be a very important one come the final reckoning in both competitions.
We had a Fifty-50 winner bagging nearly a grand last weekend plus three shirt off his back winners (two at home, one on the road) AND a fancy dress winner for Halloween.
There'll be two more Shirt Off His Back raffles starting online this week, one for each game and you can choose the shirt of your favourite player from the games if you win.
And the live ticket sales for the Fifty-50 will be back all around the arena on game nights, including contactless card payments in the foyer.
SATURDAY - NOTTINGHAM v DUNDEE
SUNDAY – NOTTINGHAM v MANCHESTER
Will there be fireworks on ice? It is LIVE ice hockey after all!
TICKETS ON SALE NOW – CLICK HERE!
SEE YOU THERE!