211101 | Charity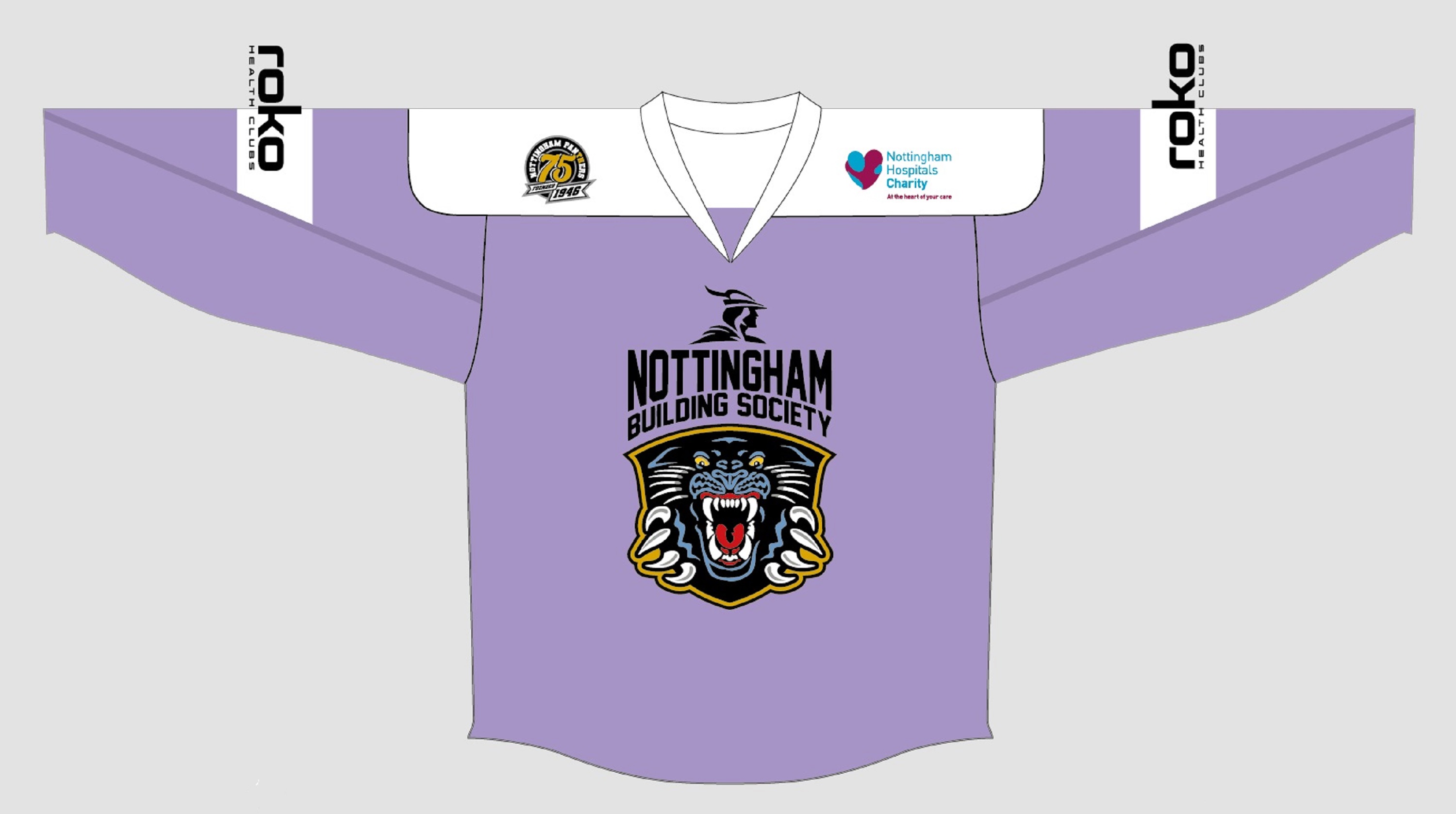 Your Nottingham Panthers are joining the hockey world's fight against cancer in November.
Every year in November the NHL has it's annual "Hockey Fights Cancer" charity drive and The Nottingham Panthers are proud to be joining that fight in order to raise money for the Nottingham Hospitals Charity.
All funds raised will go towards funding changes to an oncology ward to improve the patient experience and make it more personal.
On top of raising funds throughout Novemeber we will also be using our platforms to bring awareness to the fight against cancer, a horrific disease that has and continues to affect countless numbers of people throughout the world.
Our game against Fife on Sunday November 28th, face-off 4.00pm, has been designated as "Panthers Fight Cancer" night and the team will wear special lavender (this colour represents all cancers) warm-up jerseys prior to the game.
All of those jerseys, and a few other special ones, can be won in a special month long raffle that is now live.
We're hoping to add in some other unique prizes as the month rolls along too.
It's just £1 per entry & the money raised will go towards improving the patient experience for oncology patients right here in Nottingham, dig deep and get your entry tickets right here, right now.
AND THAT'S NOT ALL.
Our match against the Steelers on November 13th will be our traditional "Remembrance Day" game, to mark the occasion we'll be warming-up in the same stunning poppy themed jerseys that were raffled off during the pandemic.
Those jerseys will be sold off this Friday (November 5th) for the price of £100 each to raise funds for The Forces Vets Afloat Project - a charity that sims to help British Forces Veterans get off the streets and in to floating homes.
A complete team set has been made up & they will be available to purchase, on a first come first serve basis, from this Friday at 12.00pm. Just call the office, it's strictly one jersey per call, on 0115 941 3103 to get yours and help us raise money for this terrific cause.