211103 | Weekend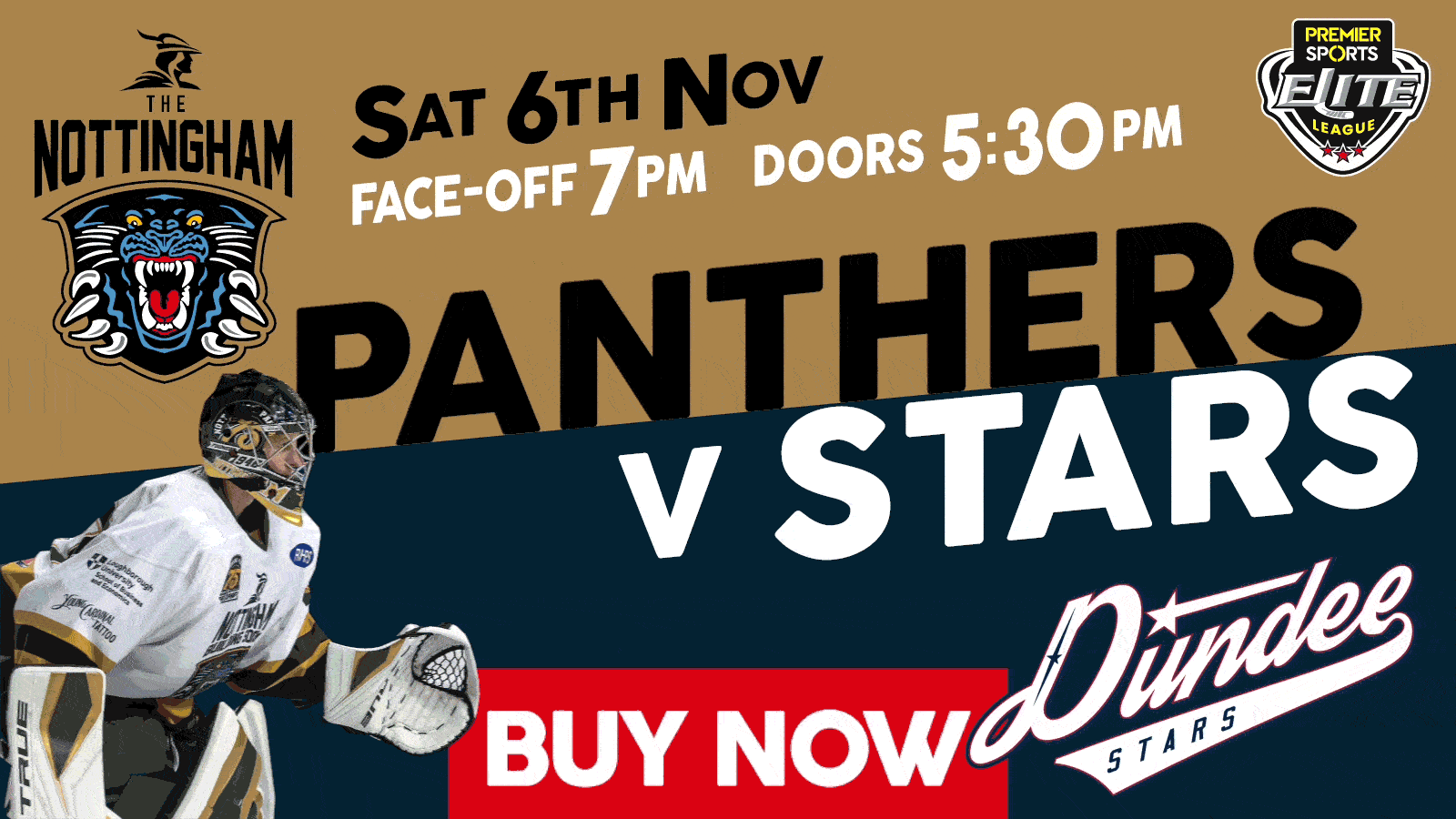 Your Nottingham Panthers are back in action inside the Motorpoint Arena Nottingham not once but twice this weekend as they take on the Dundee Stars in the Premier Sports Elite League, Saturday at 7.00pm, and the Manchester Storm in the Premier Sports Challenge Cup, Sunday at 4.00pm.
Saturday's regular season game is on the 2021/22 season ticket and it's sure to a fascinating encounter against the Stars, the sides have already met once in Nottingham when the Panthers skated out 2-1 winners in a game that had a bit of everything to face-off the league campaign.
You can enjoy the highlights of that game on PanthersTV, with Jeremias Chimney Systems, through the thumbnail below.
Sunday's Challenge Cup game is not on the 2021/22 season ticket, all unclaimed season ticket holders locations have now been put on general sale.
There could be fireworks when the Storm roll into Nottingham on Sunday afternoon, the Panthers have already qualified for the next phase of the Premier Sports Challenge Cup but they will come up against a desperate Manchester side who are yet to pick up a win in the competition & Head Coach Tim Wallace is looking for his side to keep building consistency in the face of adversity, Kevin Domingue (lower body) was added to the EIHL's Injured Reserve list on Wednesday, and continue playing the right way.