211109 | Premier Sports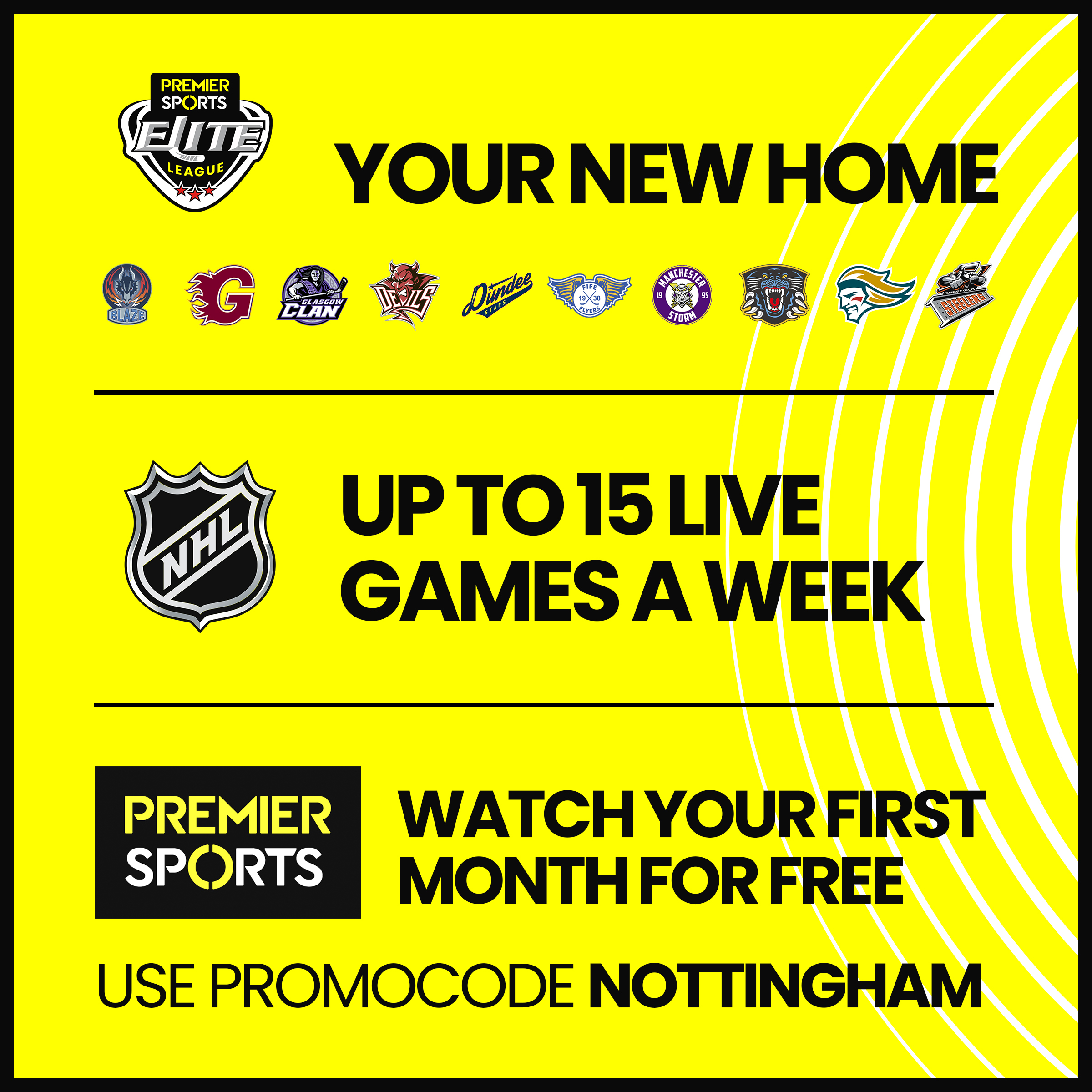 Premier Sports, title sponsors of the Elite Ice Hockey League, have a special offer for hockey fans in the UK so they can enjoy even more of the best sport in the world.
Using promocode: NOTTINGHAM fans of the Panthers can enjoy their first month of Premier Sports for free.
Why subscribe to Premier Sports? Well let us tell you:
Watch up to 15 live NHL games per week
Enjoy live EIHL games every week from now until the end of 2021!
Plus 5 more live games confirmed up until Feb 2022, with more to come each week as the season reaches it's exciting conclusion
Premier Sports Challenge Cup Final
Premier Sports Playoff Finals Weekend
& more!