211110 | Midland Filtration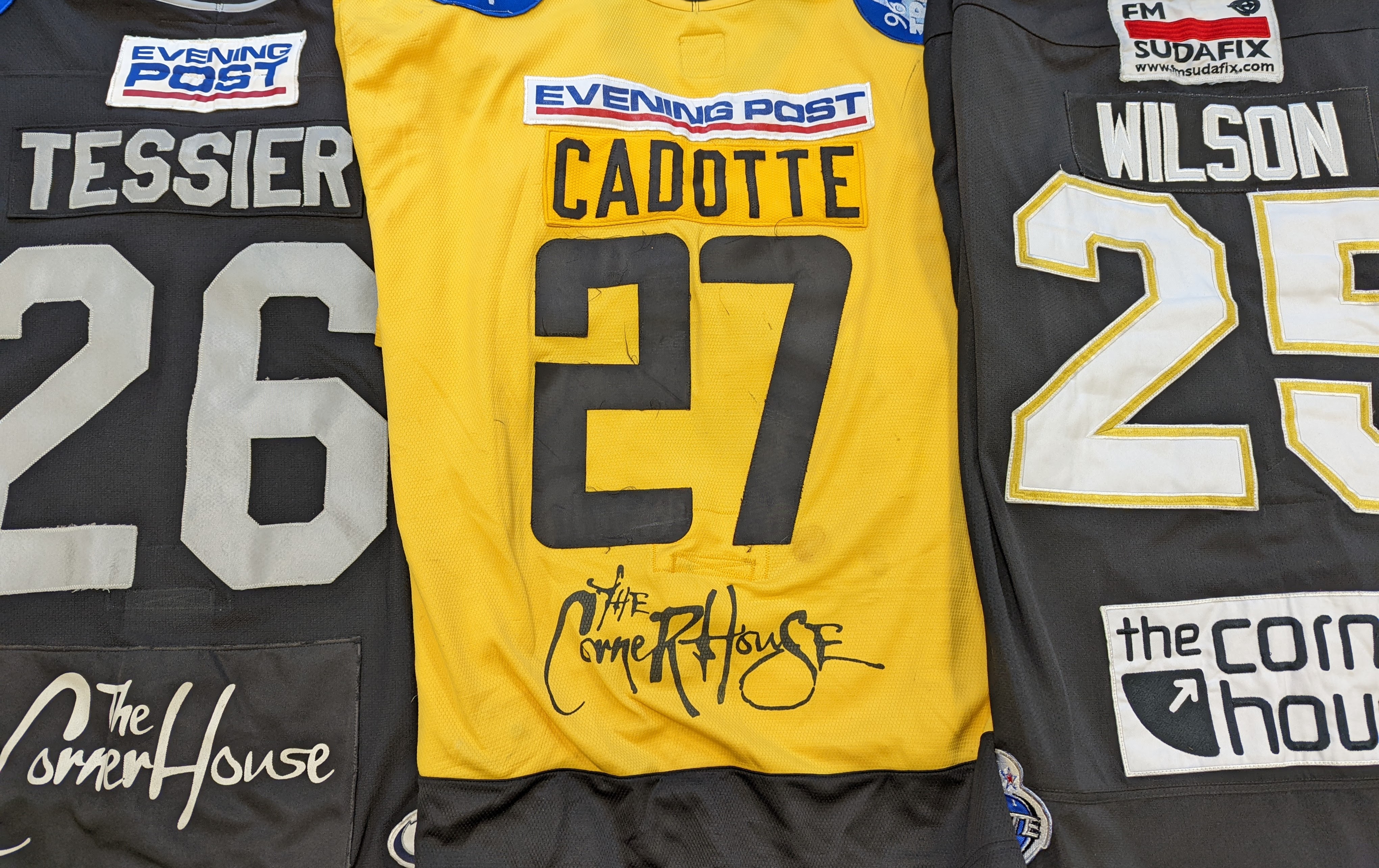 Midland Filtration have been long time friends & sponsors of The Nottingham Panthers & when they heard about our November charity drive they couldn't have gotten in touch faster to help with our fund raising efforts
They have donated three very special game worn jerseys to boost the prize fund, helping us raise money for Nottingham Hospitals Charity to improve the patient experience for oncology patients right here in Nottingham, that fans can now put themselves in with a chance to win.
The jerseys added to the raffle are:
#25 Brock Wilson (Black)
#26 Dan Tessier (Black)
#27 Mark Cadotte (Gold)
Our thanks go out to Richard & Kay Johnson of Midland Filtration for their very kind donation & support of our "Panthers Fight Cancer" initiative.
You get involved with our "Panthers Fight Cancer" charity raffle, which now features 26 prizes in total, by clicking here.
All winners will be drawn at 9.00pm after our game against the Fife Flyers on November 28th, which is when we will be wearing the lavender warm-up jerseys on "Panthers Fight Cancer" night.