211120 | Hair Cut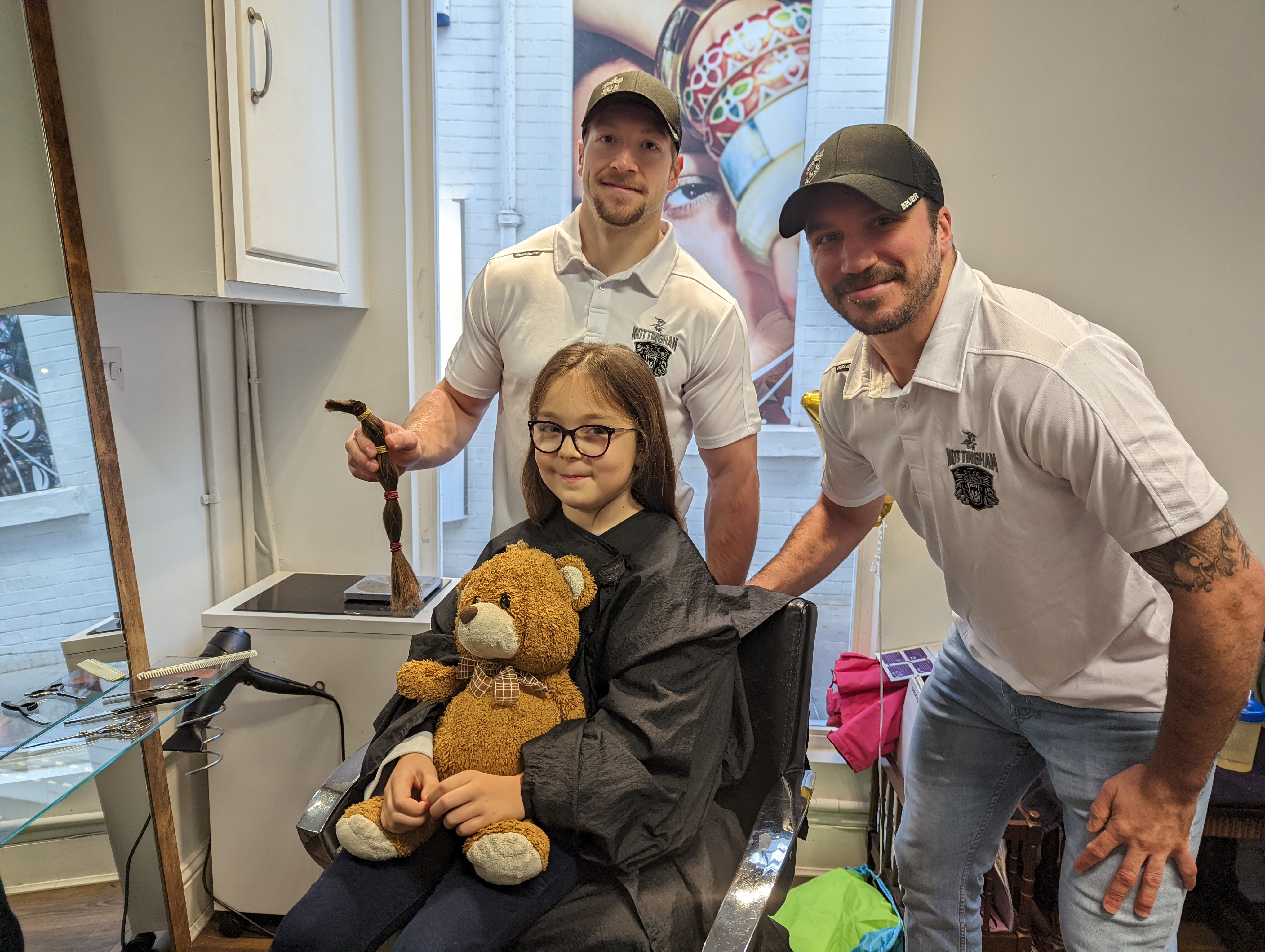 When The Nottingham Panthers announced the "Panthers Fight Cancer" initiative for the month of November we received a very special request.
Panthers' fan Steven King got in touch hours after the announcement was made to ask if the team wanted to help with his youngest daughter's own charity efforts, which we were more than happy to do.
Phoebe had been growing her hair for months in order to have it cut to send to the Little Princess Trust, a charity that turns cut hair into wigs for children who have cancer, for the second time - having previously donated hair in 2019.
Earlier today (Saturday) Brady Norrish & Mathieu Tousignant went along to The Gate Hairdressing to show their support for Phoebe with Brady making the all important cut that will send 13" of hair to a very worthy cause.
Our thanks go out to Steven & Phoebe (who have also already raised over £500) for letting us get involved, to Jamie at The Gate for accommodating the cut and to Levi (the Gate's female hair stylist) for tidying up Phoebe's hair after Brady's cut - even though we think he did a pretty good job.
"Panthers Fight Cancer" night is on Sunday November 28th when we take on the Fife Flyers (book your tickets here), the team will wear special lavender (the colour that represents all cancers) warm-up jerseys that are being raffled off to raise funds for Nottingham Hospitals Charity.
Costs have already been more than covered so every penny from this point will be making it's way to NHC who will use the money to make improvements to their Oncology ward to improve the experience for patients right here in Nottingham.
To enter the raffle for just £1 click here.
Thank you for all of your incredible support for the "Panthers Fight Cancer" initiative so far.