211124 | Sunday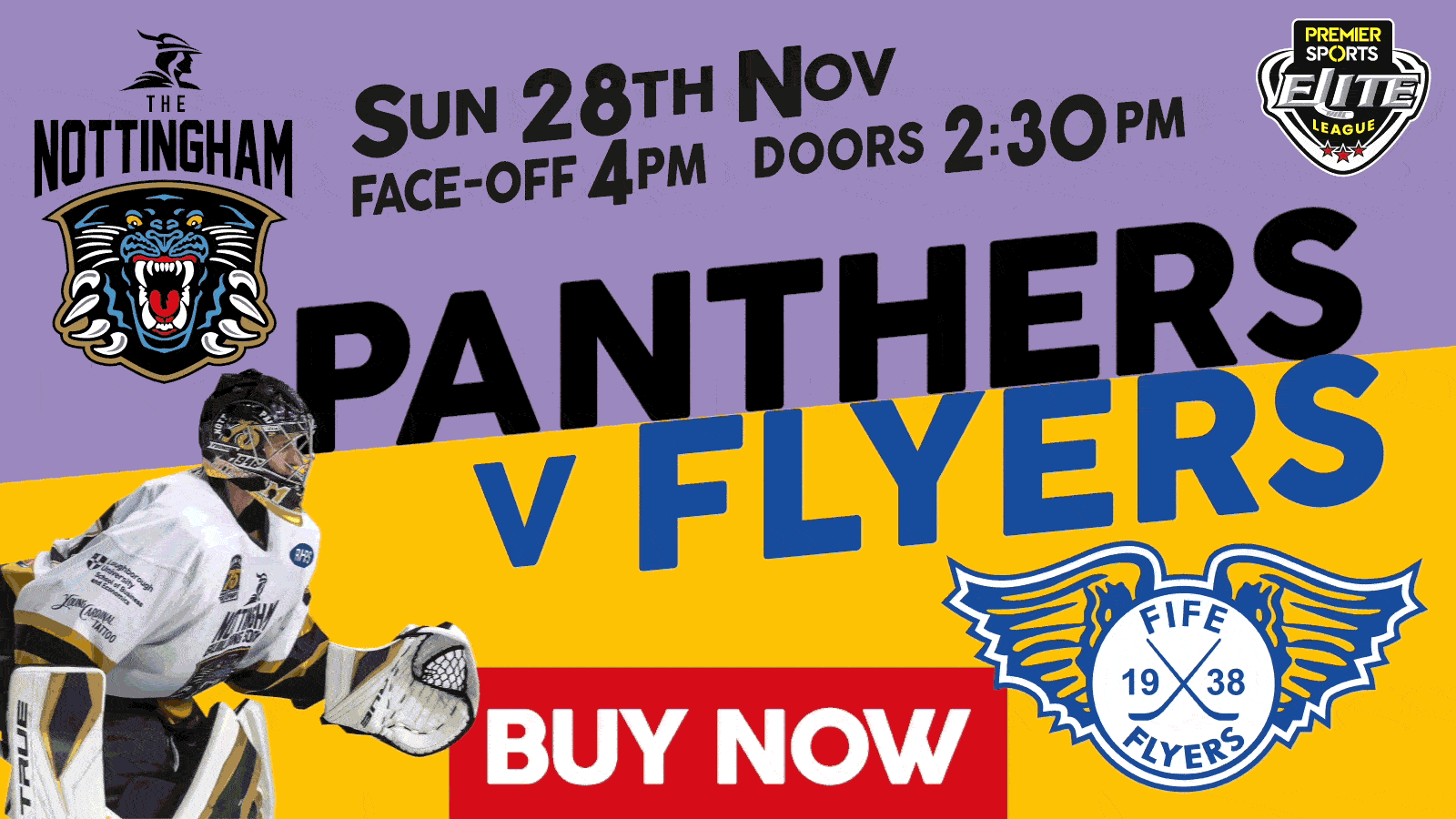 When the puck drops on Sunday afternoon it will be the first time your Nottingham Panthers have met the Fife Flyers inside the Motorpoint Arena Nottingham since February 14th 2020.
We've broken down just how long ago that was:
21 months or
93 weeks or
653 days or
15,672 hours or
940,320 minutes or
56,419,200 seconds
Whatever way you look at it, it's been a while since the Premier Sports Elite League's oldest teams met in the world's greatest game so Sunday (our first ever "Panthers Fight Cancer" game - find out more about that here) is not to be missed.
Book your tickets for Sunday's game inside the Motorpoint Arena Nottingham right here, right now.