211221 | Christmas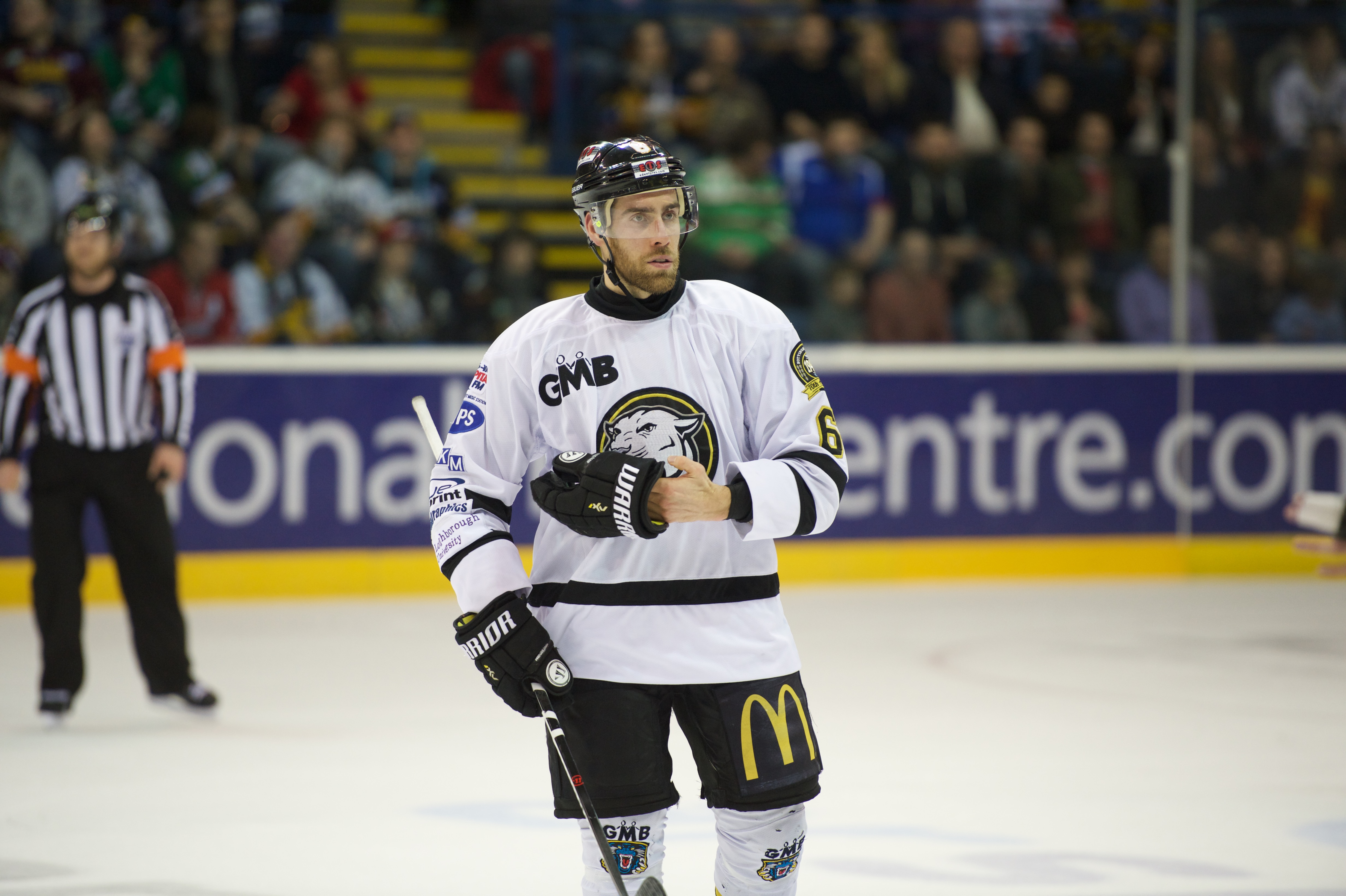 Back on December 27th 2015 your Nottingham Panthers took on the Sheffield Steelers inside the Motorpoint Arena in the traditional post-Christmas home-and-home between the Premier Sports Elite League's biggest rivals.
Wearing stunning white jerseys featuring a retro Panthers' logo Nottingham took the two points on offer through a 5-3 victory thanks to goals from David Clarke (x2), Logan MacMillan, Chris Lawrence & Sam Oakford.
It's a game that lives long in the memory for three reasons:
Firstly for Chris Lawrence scoring against the Steelers after playing for them earlier in the season and hitting the game-winner against the Panthers the last previous time the sides met in Nottingham that season.
Secondly for David Ling showing that age truly is just a number by teeing up a classic David Clarke one-timer with a picture-perfect cross-ice backhand pass on the powerplay
And thirdly for a Panthers win sending the Nottingham fans home with smiles on their faces.
Watch the highlights of that game only on PanthersTV, with Jeremias Chimney Systems, through the thumbnail below.
What memories will be made when the two sides collide on December 27th 2021? We can't wait to find out.
There are currently no tickets reamining for that game but you can secure your seats for the following:
December 29th vs Manchester (face-off 19.30)
December 31st vs Coventry (face-off 16.00)
January 3rd vs Belfast (face-off 16.00)
January 9th vs Fife (face-off 16.00)
January 11th vs Guildford (face-off 19.30)
January 23rd vs Glagow (face-off 16.00)
January 30th vs Dundee (face-off 16.00)
Just click here to book your tickets for any, or all, of the above.