211226 | Myers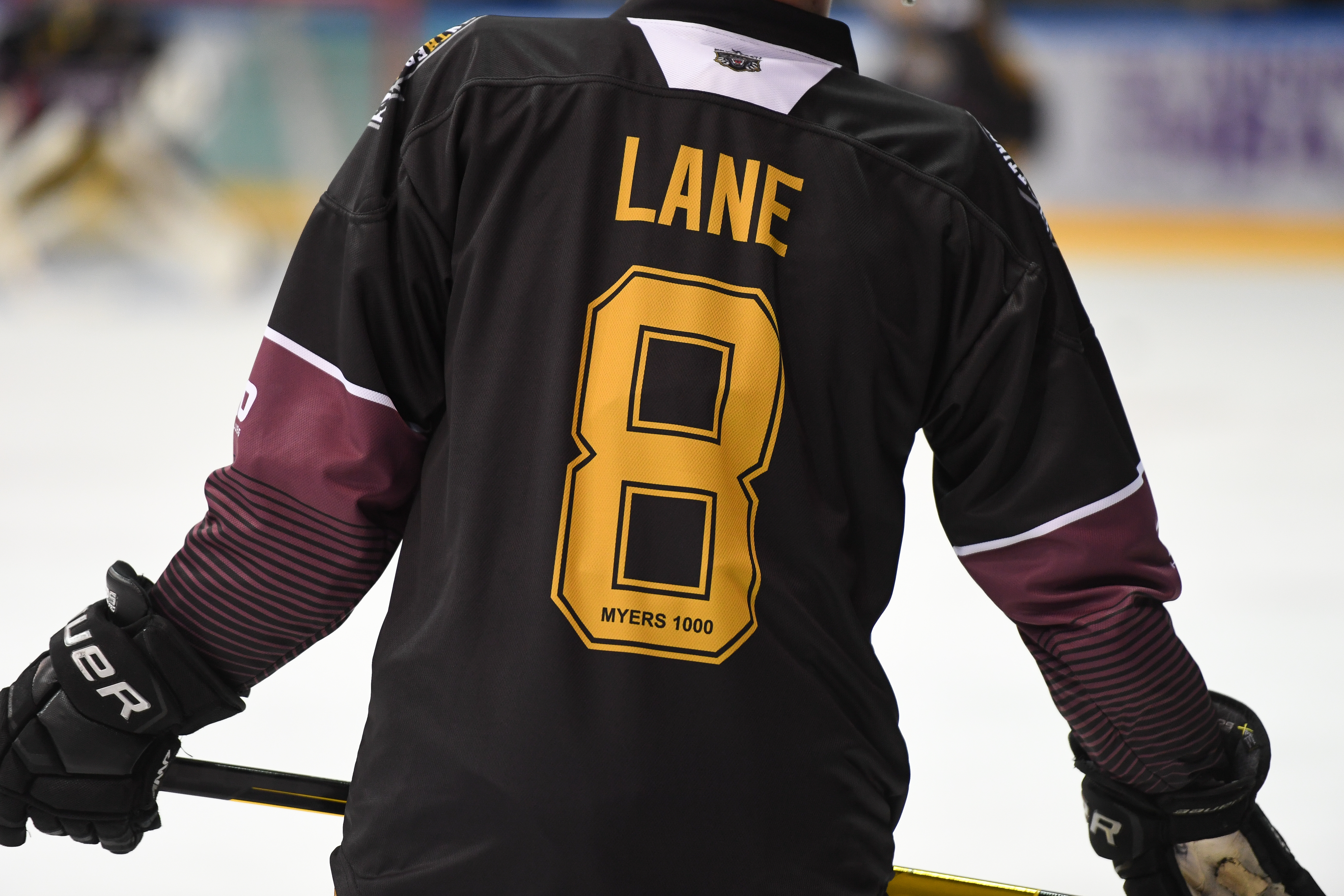 The special Myers 1000 jerseys the team wore for warm-ups on December 11th, to celebrate Matthew Myers becoming only the second player to ice in 1000 Elite League games, will be available to purchase on December 31st when we take on the Coventry Blaze.
Priced at just £60 each these jerseys will forever serve as a magical, memorable night inside the Motorpoint Arena where we all got to celebrate a living legend.
Available to purchase will be:
#8 Doherty
#8 Hopkins
#8 Baillargeon
#8 Norrish
#8 Brassard
#8 Kelsall
#8 Welsh
#8 Domingue
#8 Clarke-Pizzo
#8 Matheson
#8 Lane
#8 Carozza
#8 Thow
#8 Tetlow
#8 Wallace
#8 Kerlin
#8 Carr
#8 Tousignant
#8 Lee
#8 Richards
#8 Doucet
#8 Betteridge
#8 Boivin
Simon Suoranta & Tommi Jokinen's jersey will also be available but they have only been signed by Matthew Myers.
The jerseys will be available on a first come first serve basis from when doors open at 2.30pm at the merchandise booth outsider of Ice Locker, it is strictly one jersey per person/family group although you are more than welcome to re-join the queue should you choose to do so.
Secure your seats for the game on December 31st, it's the only way you'll be able to get into the Motorpoint Arena to purchase one of these jerseys, by clicking here.