220106 | Domingue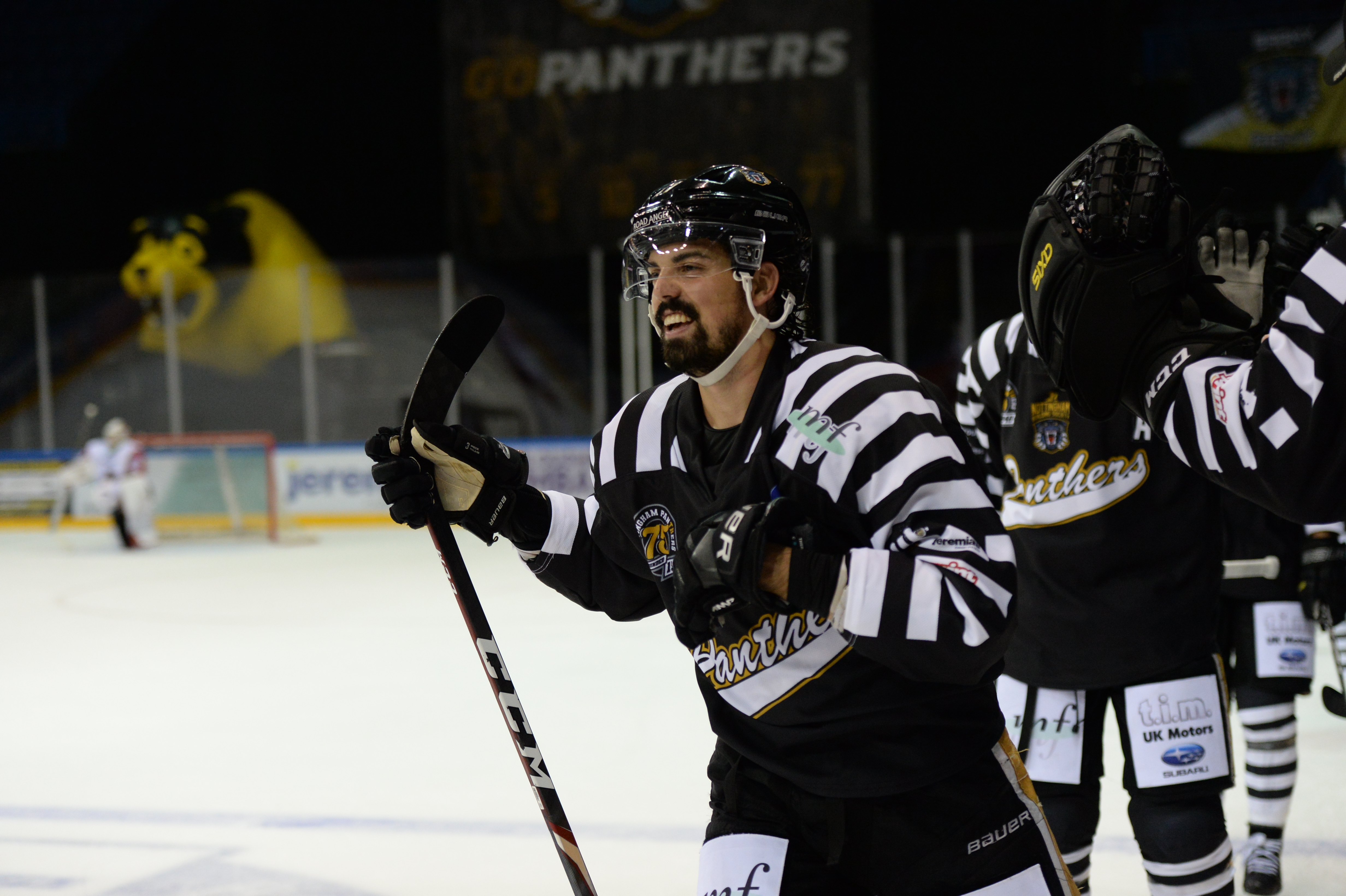 Your Nottingham Panthers are set to welcome Kevin Domingue back to the line-up for this weekend's games against the Flames & Flyers.
Kevin has been out of action since October 30th 2021 when he suffered a 15cm laceration to his calf during a 3-0 Panthers win over the Devils in Cardiff.
Since then he has undergone a rigorous rehab programme & received the all-clear to return to competitive action earlier today.
Further news out of the Panthers' Medical Room courtesy of Lead Sports Therapist Laura-Jo Bowler is as follows:
Massimo Carozza (upper body) has returned to non-contact practice and is listed as week-to-week so remains on the injured reserve list.
Stephen Lee (lower body) has begun light skating and remains on the long-term IR.
Book your tickets to see Kevin back in the black & gold of your Nottingham Panthers this Sunday at 4.00pm when the Fife Flyers visit the Motorpoint Arena at 4.00pm, just click here.