220106 | Pride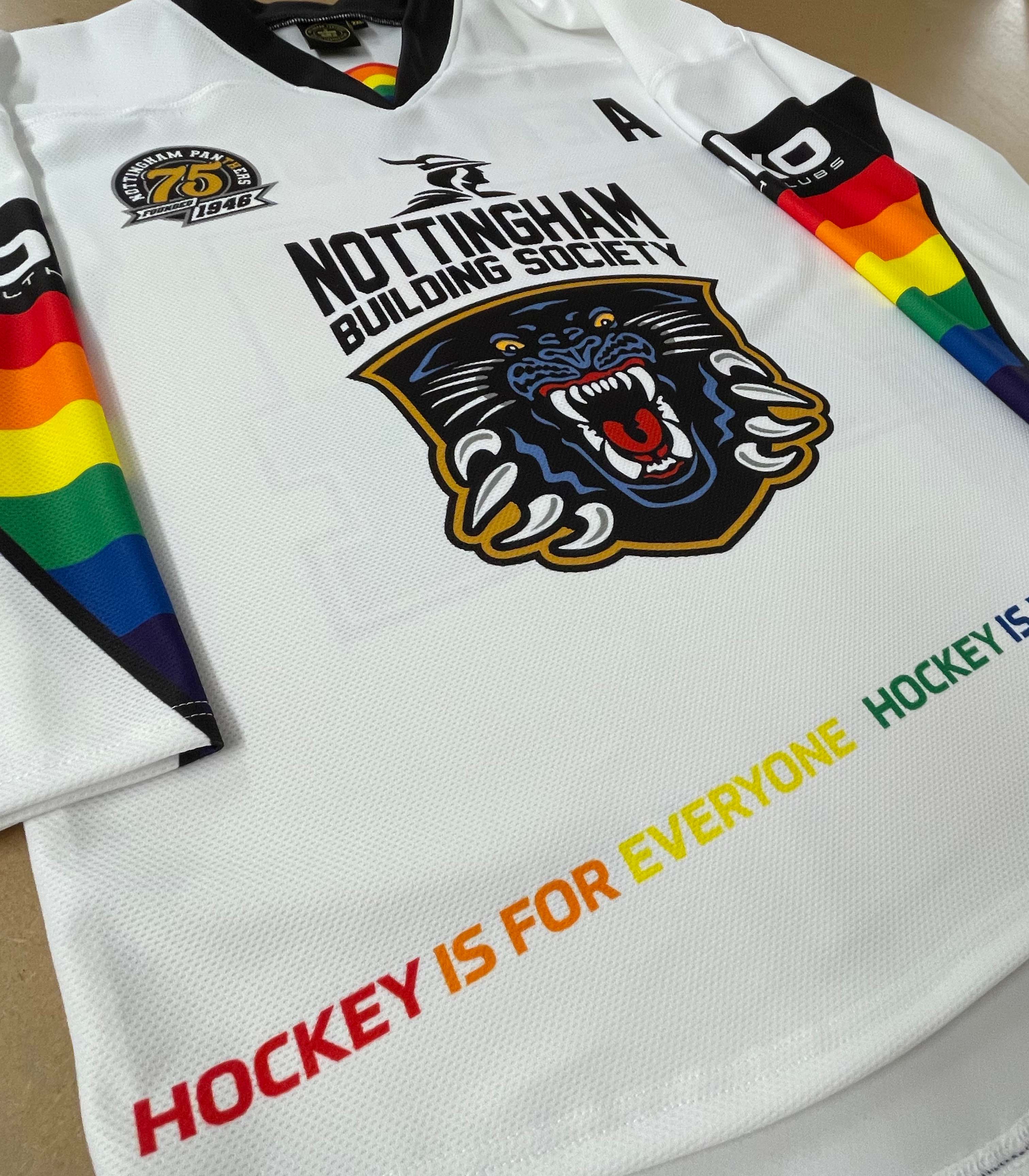 Your Nottingham Panthers will be showing their Pride colours this Sunday when the Fife Flyers visit the Motorpoint Arena.
As part of the Premier Sports Elite League's Pride Week the Panthers will be wearing special "Hockey Is For Everyone" jerseys during, the ROKO Nottingham Health Club sponsored, warm-up to promote the message of inclusivity & diversity in our great sport.
These jerseys will also be worn during warm-ups when Nottingham travel to Fife for the Flyer's very own pride game six nights later (January 15th).
Secure your seats for Sunday's game with the Flyers right here, right now.
The warm-up jerseys are being sold at £100 each, with all profits going to local charity Notts LGBT+ Network, & you can visit the official merchandise booth outside of Ice Locker to secure yours when doors open at 2.30pm on Sunday January 9th.
Payment is required to lock in your jersey and, as these will also be worn up in Fife, will be available to collect from January 23rd when we take on the Glasgow Clan.
It's first come first served & strictly one jersey per person/family group to make it as fair as possible for everyone to try & get one.
Notts LGBT+ Network is Nottingham's LGBT+ charity. They are all volunteers and have had over 80,000 contacts to our helpline since 1975. If you want LGBT+ information and support, they are it. Visit their website to find out more here.
To sign up for their bi-monthly newsletter contact info@nottslgbt.com & you will be put on the list.
To find out more about the Premier Sport's Elite League's Pride Week click here.