220108 | Flyers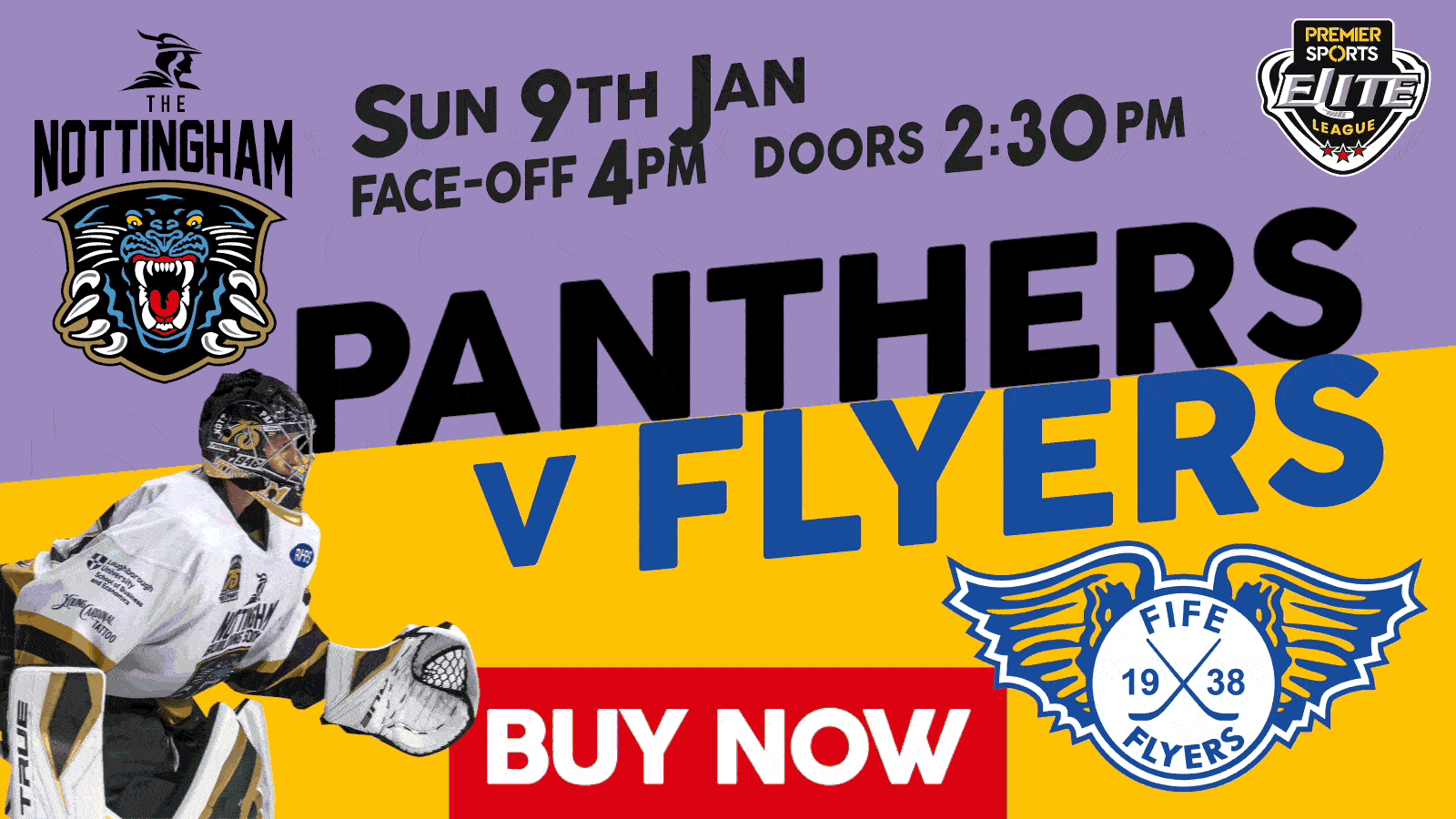 Your Nottingham Panthers are on the hunt for a four point weekend when the Fife Flyers visit the Motorpoint Arena on Sunday January 9th at 4.00pm.
After a turbulent week two third period goals from Robbie Baillargeon led the Panthers to a morale boosting victory on Saturday night as they doused the Flames in Guildford to pick up two valuable Premier Sports Elite League points.
Kevin Domingue made his long awaited return from the injured reserve, after a rigorous rehab programme with Lead Sports Therapist Laura-Jo Bowler & Health/Performance Coach Pete Edwards, & the popular forward is looking to skating out on home ice against the Flyers on Sunday afternoon.
Fife enter Sunday's game having lost back-to-back games to Belfast (in regulation on Friday & in overtime on Saturday) but are not to be underestimated, the side from Kirkcaldy skating out of the Motorpoint Arena Nottingham with two points after their previous visit in November.